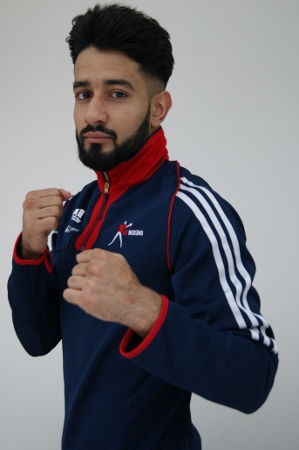 Olympic medal and pro debut targeted for Leeds' boxing ace
Since he was just eight-years-old, Qais Ashfaq has dreamed of winning a Gold medal at the Olympic Games, boxing his way through the amateur divisions before landing on the GB Podium team.
Today he is ranked 'number one in the country' in the amateur bantamweight division, and is one of the nation's biggest hopes for a medal in Rio this summer.
At just 22-years-old, few would doubt that a long and successful professional boxing career lies in wait for the Leeds fighter, yet there is one target he is determined to achieve before taking such a step.
"I go into every competition the same way and focus on winning a Gold medal. The Olympics are no different," he said. "Last time I was still too young for the 2012 games, and Luke Campbell was fighting in my category.
"I know most of the lads now in my weight division and I know I can beat them. I have faced the World Champion twice and am confident I can win Gold this summer."
Ashfaq completed his first training camp of the year in Sheffield last week and is already eyeing up his first tournament in Hungary on 3rd February.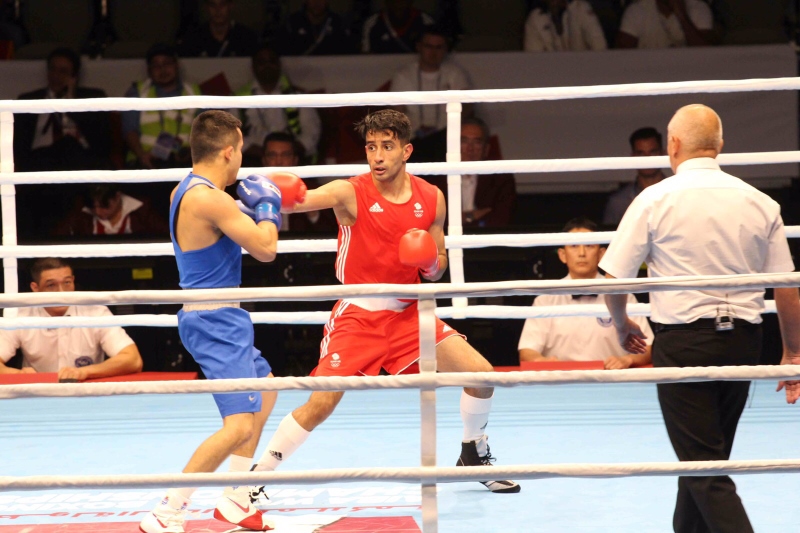 Bouts in London and Germany follow before the Olympic qualifiers arrive in March/April, when the heavy-hitter travels with fellow boxers to Turkey.
At the top of his weight category nationally and the top of his game generally, he just cannot wait to get into the ring.
"It's great to be coming into 2016 as the number one in my division with Team GB, but I know I have to keep training hard to retain that spot," he said.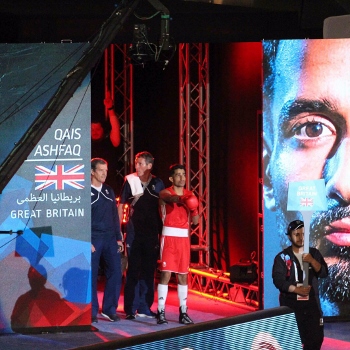 "It keeps me motivated seeing some of the talent that we have in our team as well as the fact that we are so close to the Olympic Games.
"At the moment I'm still quite relaxed about everything to be honest, not anxious. I'm looking forward to the tournaments and can't wait for the qualifiers."
Following the Olympics, Ashfaq plans to turn professional – hopefully with a Gold medal around his neck.
He has over 15 years experience in the sport and has competed in nearly every amateur contest there is. However, he also accepts that there is still a long way to go in the sport.
"By going down the amateur route, it gives boxers the chance to climb the ladder and build a name for themselves," he said. "I am fortunate to be in the position I am in, representing the country and competing in the biggest tournaments I possibly can.
"The likes of Amir Khan, who knows what I am going through at the moment, are people I look toward for inspiration. He went down this road before making it in the professional game and I know I can do it too.
"It's all about timing and after the Olympics, I know I will be ready."