When Shukti and Sanchez first met as high street store assistants, the teenagers had no idea that they'd be doing the dhumaka all the way into establishing a dance school together and gaining international acclaim.
Realising that they both shared a common ground, the University of Huddersfield graduates set up Trishool Dance Academy in Leeds, which at their peak saw them racking up over 200 events annually.
"It all began when we formed a dance group with other students to take part in a talent show at the University of Leeds," says Sanchez.
"This one event snowballed us into launching dance classes at Carr Manor Community School, Leeds, under out then, newly formed banner Trishool Dance Academy.
"Despite starting as a company offering weekly dance class, Trishool quickly moved on to becoming event entertainment specialists."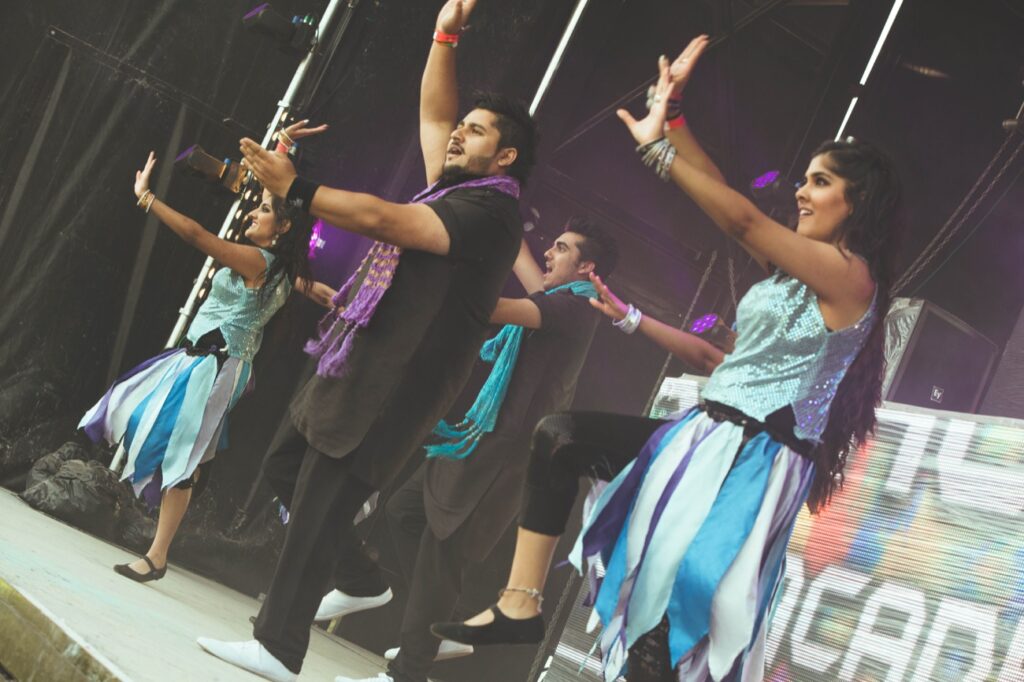 Shukti adds: "It had always been our aim to provide a platform where people from all types of backgrounds can learn and bring out the best in their dance ability.
"It is this very motive that has been the driving force behind Trishool's movement in bringing top quality Bollywood entertainment produced in the North to all over the UK."
The effects of their high standards, dedication, professionalism and creativity that has been produced at Trishool can be seen through their rapid growth through the entertainment industry on home turf and internationally – before making a breakthrough into the magical world of Bollywood.
With a desire to better her knowledge of her art, Shukti made the difficult and risky to decision to make the switch over to Mumbai.
By enrolling onto a course at the renowned Saroj Khan Dance Academy, it soon became clear to Shukti how her experience of direction and choreography back home in the UK could benefit her in a land of opportunity. Sanchez joined up with Shukti in Mumbai for two months where they received on set training in film direction.
Shortly after, it was strategically decided that Sanchez would continue to build upon the dance academy here in the UK, whilst Shukti would lay the foundations to establish a career in the Hindi film industry.
"Within six months of touching down in Mumbai in 2015, I signed on with one of the leading film production houses – Nadiadwala Grandson Entertaintment Pvt. Ltd.," tells Shukti.
"I became the Assistant Director of 'Housefull 3' – working under the directing duo of Farhad-Sajid, and alongside the likes of Akshay Kumar, Abhishek Bachchan, Jacqueline Fernandez and more."
Shukti's hard work and dedication continued to pay off as she then signed on to work in the direction teams for films such as 'Tubelight', 'Baaghi 2', 'Baaghi 3' and 'Mission Mangal'.
Using that experience, it felt natural for Shukti and Sanchez to take it to the next level and create their own content and helm the 'Director's cap'.
After sitting down to once again put their heads together, a common theme was 'real life', and the taboo issue surrounding mental health awareness – especially within the South Asian community – is one they both felt very strongly about.
Using the same principles that were applied when starting the dance academy, the duo looked towards homegrown, local talent, enrolling a cinematographer, actors and all additional on set crew members from within Leeds and the surrounding areas.
Further to the team of local talent, the film has been supported by Bollywood's leading technicians such as Parikshit Lalwani (Sound Designer), Kunal Mehta (Sound Designer), Akash Prajapati (Background Score) and Niranjan Devaramane (Editor).
Since the release of the first Trishool Productions' short film titled 'Reset, it's been endorsed by the likes of Vidya Balan (Actor), Disha Patani (Actor), Ahmed Khan (Director / Producer), Tiger Shroff (Actor), Madhu Singh (Entertainer – Signature) and Farhad Samji (Director / Writer) to name a few!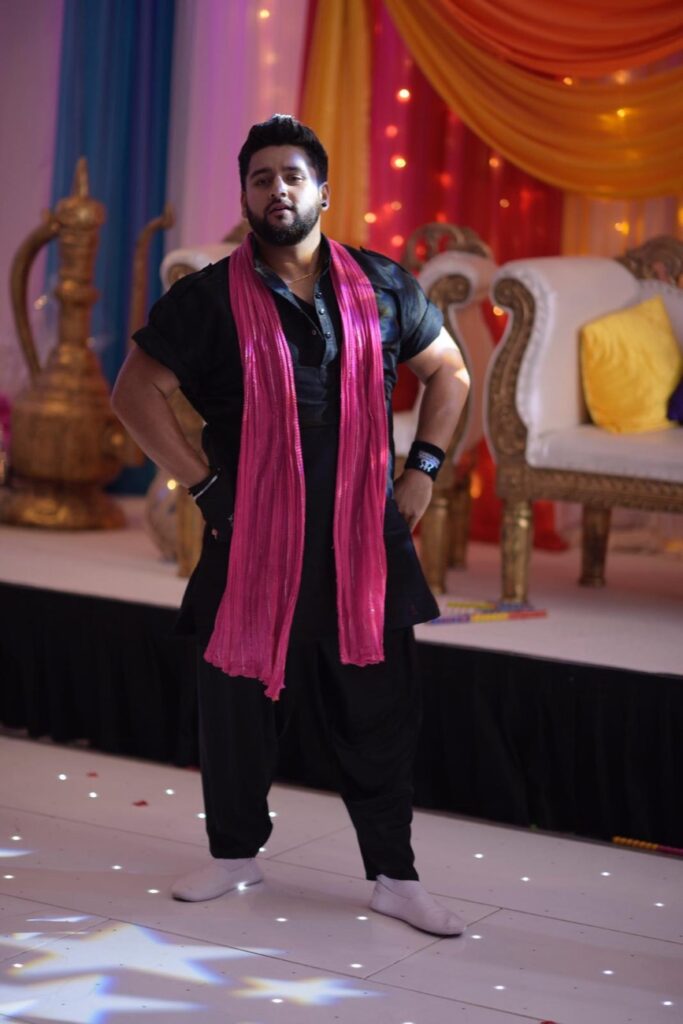 "'Reset' received over 18,000 views on YouTube within the first 72 hours of its release, receiving credible feedback from avid film buffs from around the world," says Sanchez.
"Highlighting the ongoing issues of understanding mental health and how noticeable signs can be easily dismissed, we bring this to viewers with a simple message of accepting without passing judgement, but being there to listen, because everyone can go through difficult times in their personal life, but sometimes they choose to 'Reset' the mask and carry on."