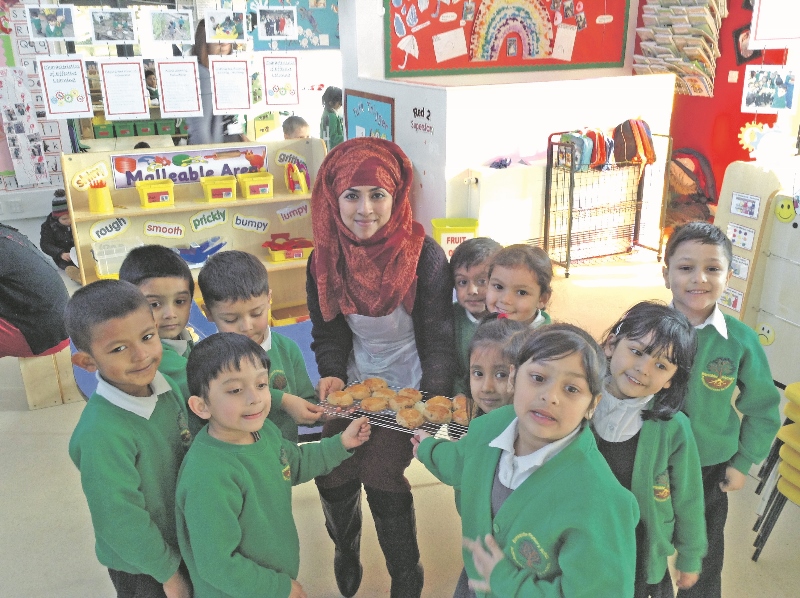 Budding bakers head to the kitchen for school competition
Whisks and wooden spoons were at the ready last week as a thriving Leeds primary school held its own version of the 'Great British Bakeoff' with a little help from the experts.
The 'Great Bankside Bakeoff' saw hundreds of pupils from across the seven year groups take part in the project, cooking up their own 'recipes for success' in a school-wide competition.
From muffins to biscuits, the treats were all made with healthy eating in mind and put the budding baker's skills to the test.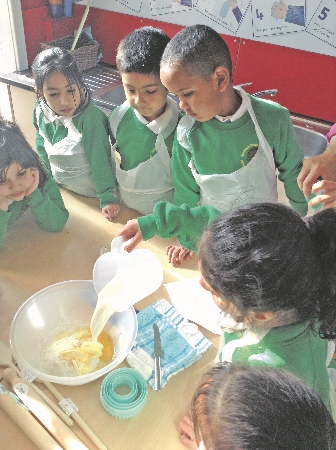 Staff from Harrogate's world famous Betty's Tea Room were also on hand to lend their advice and judge the finals in what was a highly anticipated day.
First place – a visit to Betty's Tea Room, was awarded to a team from each year group, whilst teams were also rewarded for coming second, with a trip to York Chocolate Story, and third, with an in-school afternoon tea.
Nursery and Reception teacher at Bankside, Salik Miah, was the project leader for the event and said he could not have wished for a better response from the pupils.
"We came up with the idea during a brainstorming session at school where we were thinking of fun, interactive ways of getting the children involved with the new curriculum," he said.
"We held the successful Bankside's Got Talent last year and so the idea of doing a bakeoff came naturally really.
"All the children across the year groups really engaged with the baking and showed real commitment to their work which was great to see."
Children in each year group were handed a basic recipe to follow and were then given the creative freedom to adjust the instructions to make their products healthier and more nutritious.
The week long project also saw pupils creating posters, to raise awareness of healthy eating and hygiene, whilst also discussing, in class, the importance of such matters.
Mr Miah added: "As well as having a lot of fun, the pupils learnt important lessons which will help them adapt to the new curriculum.
"A big congratulations goes out to everyone who took part and thanks to Betty's Tea Room for judging the finals."