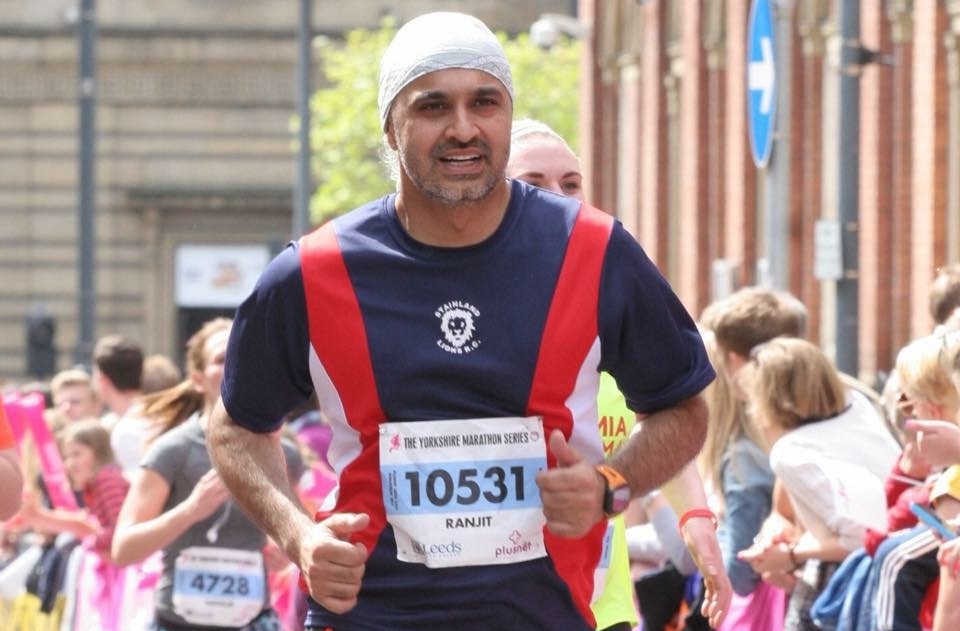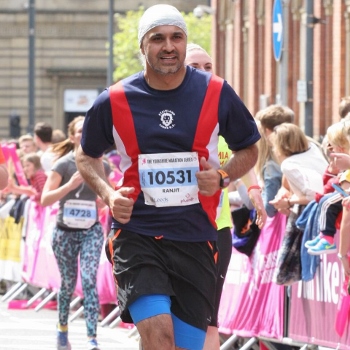 Many people talk about wanting to run a marathon. It's a box they wish to tick in their life. Ranjit Uppal, a solicitor at Yorkshire-based firm 'Switalskis', has turned that tick into a swoosh – as that's the sound he makes as he runs at speed down the streets.
"I wanted to challenge myself, get healthy and stay healthy. I wanted to change my lifestyle. I rarely ate breakfast and often missed lunch as well," he said.
As a family and childcare solicitor, Ranjit is in court most mornings, which means rushing back in the afternoon to see his clients. For Ranjit, this meant his first meal was often late at night.
"I had been working like this for about 18 years. Approaching 40 years of age, I knew I had to look after myself, so I started running.
"In 2011, I helped co-ordinate the first ever Huddersfield park run at Greenhead Park. We got the Sikh community on board and there was a huge attendance. This was my 'in' to running."
In 2011, he helped organise the first ever National Sikh Mela (NSM) in Huddersfield.
"We wanted to inspire the youth so we invited Bhai Fauja Singh, the world's oldest marathon runner. He was a true inspiration to me, especially because he started to run when he was 60-years-old."
At first, Ranjit couldn't run a mile without stopping. He had to carry a bottle of water and was shattered. But he 'kept going back'.
Eventually, Ranjit signed up for a 5K race and loved every minute of it. In 2012, he decided to run a 10K race, and by 2013 he decided to run his first half marathon in Leeds.  
"In 2014, I ran my first-ever York marathon. My target was to reach a sub-four-hours' time over the 26.2 miles. I was thrilled! However, I was disappointed not to get to the finish line in under four hours."
Ranjit signed up again.
"This was unfinished business. I ran the York marathon a second time in October 2015 and improved by 12 minutes."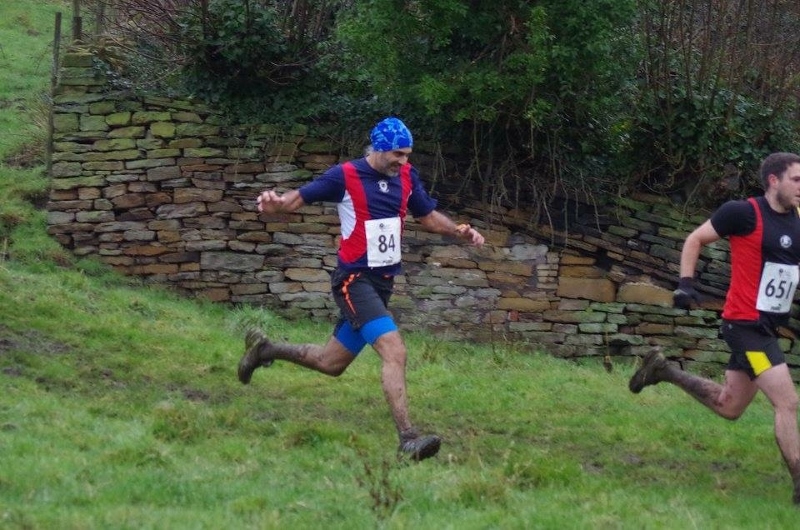 Ranjit declared that his marathon running days were over. However, within weeks his focus was London 2016.
"It's the world's biggest marathon event. How could I not apply? By putting races in my calendar it helps keep focus and maintain a healthy lifestyle."
Ranjit has ran all over the world. He said:  "I was in India in August 2014, where I would have cereal in a metal cup, with fresh buffalo milk mixed with water. As soon as the sun rose at 5.30am, I would go out and run.
"It was already 34 degrees. I used to drink three litres of water over six miles. I would run to a petrol station and buy a bottle of water. The locals would look at me and probably thought I was crazy.
"By the end of the first week they all waved and said 'hello'. The staff at the petrol station always offered me a cup of tea. The scariest thing was when a pack of wild dogs chased me.
"I thought – this is it, I'm going to get bitten – but I managed to make as much noise as the barking hounds and walk backwards until they stopped chasing me."
Being in top physical form doesn't come without its sacrifices. Ranjit has had many injuries whilst pounding the pavement.
"My heel has been hurting. My quads have felt tight. Now I use extra-cushioned support in my trainers. The most important thing is stretching and more stretching. After a long run, I will sit in an ice bath for 10-12 minutes to increase blood flow to my legs and help recovery."
Ranjit has been called 'the flying sikh' by his friends, after the former Indian track and field sprinter, Milkha Singh, who was introduced to the sport while serving in the Indian Army. He was the only Indian male athlete to win an individual athletics gold medal at a Commonwealth Games until Vikas Gowda won the discus gold medal at the 2014 Commonwealth Games.
Lucy Burnett, Fundraising Events Manager at Forget Me Not Children's Hospice, said: "The London Marathon is one of the world's greatest runs and we are delighted to have Ranjit flying the flag for Forget Me Not Children's Hospice.
"Ranjit has shown a great passion and commitment both towards training for the event and in seeking sponsorship too and we would all like to wish him the very best of luck come April."
Ranjit is running in the London Marathon for the Forget Me Not Children's Hospice. To sponsor him visit: http://uk.virginmoneygiving.com/switalskis-solicitors