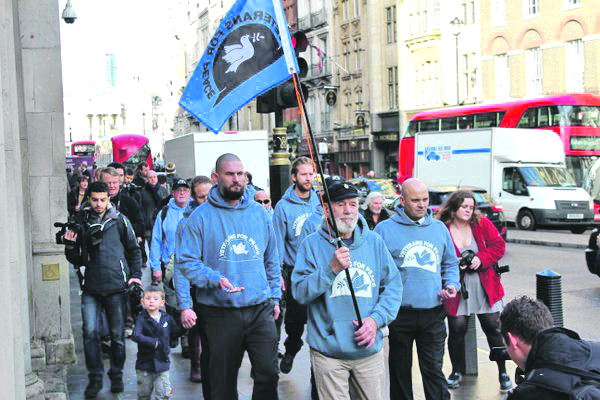 Military medals thrown to the ground in symbolic protest 
A protest at Number 10 Downing Street by Veterans for Peace UK on Tuesday had British military veterans tossing their medals in anger onto the streets of the capital after the decision was made by Parliament to commence airstrikes in Syria.
Around twenty veterans attended the protest, with four laying down their medals symbolically on the pavement.
The protests were led by Daniel Denham, who served in the RAF from 2002 until 2014.
He said to the crowd: "If you look close enough at these medals, you can see the reflections of dead Iraqis…And you can see the faces of the men and women of the British armed forces who didn't return…I no longer require these medals."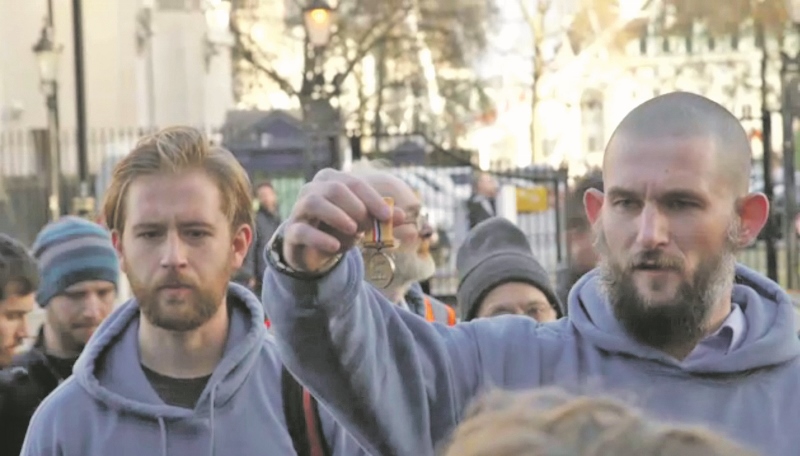 He added: "These invasions, occupations and attacks have caused great devastation, killed hundreds of thousands of people and have led to the destruction of societies. Bombing is never a solution."
Ben Griffin, who has served in Iraq, Afghanistan and Northern Ireland, organised the protest on behalf of the Veterans for Peace campaign group.
He said: "War is not the solution to the problems of the 21st century."
He added to the Evening Standard: "War creates more problems than it solves. I want society to evolve from seeing war as the solution, and to look to more peaceful alternatives."
Veterans for Peace UK is a voluntary ex-services organisation of men and women who have served in every war that Britain has fought in since the Second World War, and focuses on educating people on the true nature of military service and the realities of conflict.