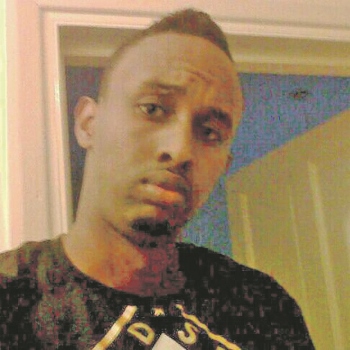 A man wielding a sharp  knife – who terrified London commuters in politically motivated attack – may have been suffering from mental health problems
A man brandishing a large blade allegedly shouted: "This is for Syria" during a knife attack at Leytonstone tube station in east London on Saturday night.
Two men were attacked. One was seriously injured after being stabbed in the neck, while another man received minor injuries.
29-year-old Muhaydin Mire, of east London, is charged with the attempted murder of the 56-year-old man who was attacked from behind in front of terrified onlookers.
Prosecutors allege the attack was an act of terrorism.
Mire's family has recently spoken out. They have described him as a 'good boy', but said that his cannabis use may have caused him to experience mental health problems.
His brother, Mohamed, told Channel 4 News that Mire, who moved to Britain aged 12, had been diagnosed with paranoia in 2007 and had spent three months in hospital.
Mohamed Mire said his brother's problems resurfaced in August this year. He added that his brother started: "Talking funny…talking nonsense [like] he's seen demons and stuff." He added that the family had asked for him to be sectioned and contacted police.
The Met Police confirmed that they had been contacted by a family member of Mire and issued a statement saying: "There was no mention of radicalisation; the conversation related entirely to health-related issues and the family were therefore correctly referred to health services for help."
Muhaydin Mire has been charged with attempted murder in connection with the attack, which ignited a hashtag trend on Twitter of #YouAintNoMuslimBruv, words that were overheard to be shouted by an unidentified bystander in video footage obtained by Sky News.
Politicians have backed the #YouAintNoMuslimBruv trend, with Labour's candidate for Mayor of London and a former London City Hall adviser tweeting their support.
Mire has been remanded in custody to appear at the Old Bailey on Friday.