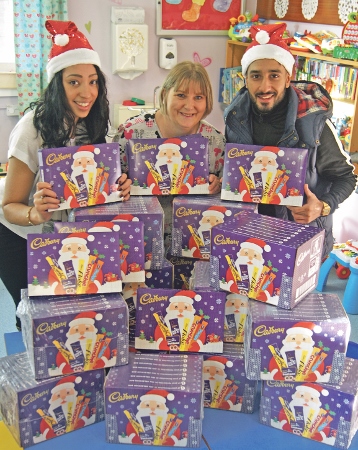 'Make a child smile this Christmas'
A pair of secret Santas have begun planning their Christmas surprises for children in Bradford this year as they aim to ensure every child gets a sweet treat on the big day.   
Last year, friends Sarah Royal and Qais Ashfaq collected over 250 chocolate selection boxes for children at the Bradford Royal Infirmary and Airedale Hospital.
Now, with the festive season once again upon us, the duo are calling on the public to help beat this target and bring even more presents to children in the local hospitals.
"The appeal was initially set up because I wanted to do something nice for kids who were in hospital at Christmas," Sarah explained.
"This year, we have once again set ourselves the target of collecting 260 boxes and are calling on anyone who can help, to make a donation of a selection box.
"The response so far has been great, with friends and family already collecting lots of boxes for the appeal. Hopefully we can make even more children smile this Christmas."
The appeal was initially set up by Sarah, 26, two years ago and last year she enrolled the help of her long time friend, Qais, for the 2015 initiative.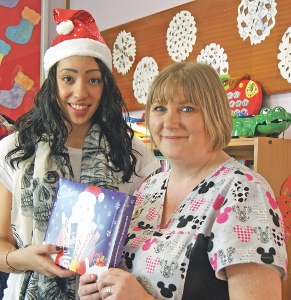 The team collected a total of 264 boxes last Christmas, with a further £320 in cash handed over to charities, Martin House Children's Hospice and the Association of Young People with ME (AYME).
This year, the appeal team are again calling for donations of selection boxes, whilst any monetary contributions will be spent on the purchase of further boxes or donated to a local charity.
Qais added: "It is an appeal which Sarah started and I have got on board to help in whatever way I can.
"For me, it is a great thing to be involved with at this time of year as we look to give something to children who have to spend their Christmas in hospital."
Through his rising stature in the boxing world, Qais has helped spread the word further about the appeal and is confident of breaking last year's collection record.
"Sarah is the brains behind the project," he added. "Last year I only had a couple of days to speak to people about the project but this year we have got a lot more time.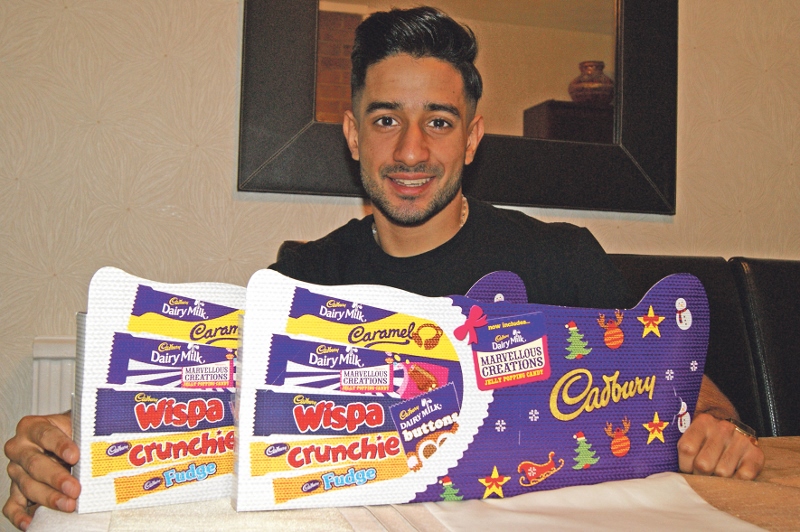 "Hopefully we can collect even more donations and I will certainly be spreading the message in coming weeks."
If you would like to make a donation to the
'Great Selection Box Appeal' this year, please contact Sarah Royal at sarahroyal_8@hotmail.com