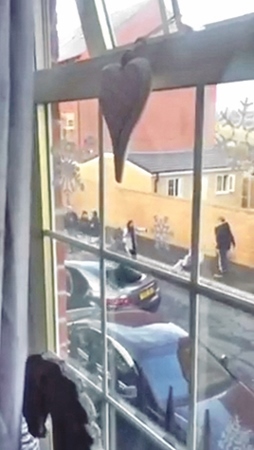 Police call for calm following series of burglaries
Police are calling on members of a Kirklees community not to take up the role of 'vigilantes' as a spree of robberies has left residents fearing for their safety.
Last week, four separate burglaries were reported to police in the Batley, Dewsbury and Ravensthorpe areas, with the same gang of thieves believed to be behind each attack.
On Thursday evening, five people were run down by a car in Ravensthorpe as a group of locals confronted the drivers of three unknown vehicles.
As one driver attempted to escape, he veered onto the curb and struck five young people with his car before crashing it and abandoning the vehicle.
He was forced to lock himself in the bathroom of a Subway establishment until police arrived with up to 150 members of the local community blocking him in.
He was arrested by officers at the scene on suspicion of wounding with intent but has since been released without charge.
In response to criticism of the police on social media and 'misinformation', West Yorkshire Police have written a strongly-worded letter, in relation to the recent crimes.
Inspector Mohammed Rauf signed the letter and wrote: "Unfortunately, and very sadly, a number of people within our community have decided to take it upon themselves to try and police their local streets which is raising concerns and fears unnecessarily and have resulted in at least two serious incidents.
"We ask that this behaviour cease immediately as it is only causing harm to the wider community.
"We have numerous resources working during the day and into the night all of whom will be patrolling the streets, working with our communities and gathering any information or intelligence that you may have.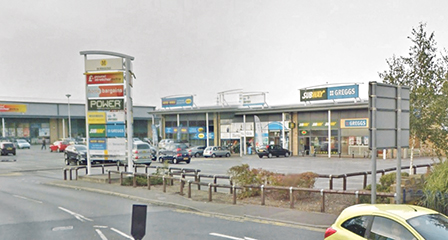 "Policing the streets of Dewsbury and Batley is the preserve of the police and we cannot allow individuals to take on this role and in effect act as vigilantes.
"We know our communities do not want this and cannot and will not allow this to continue."
During last week's robberies, a group of men were reported to have targeted Asian families for cash and gold.
Mp for Batley and Spen, Jo Cox, said she was aware of 'numerous' incidents and had been in touch with local residents, police and councillors.
She said: "I have been in touch with some of the victims who are very concerned about these incidents.
"I understand the worry, upset and anger within the community about what has happened and following last week's meeting I have organised a meeting to discuss it further with Dewsbury MP Paula Sherriff.
"We will meet with the police and crime commissioner, senior police officers and community leaders."
Do you live or work in Ravensthorpe and have been affected by the recent crimes? Get in touch with our newsdesk at info@test.test.