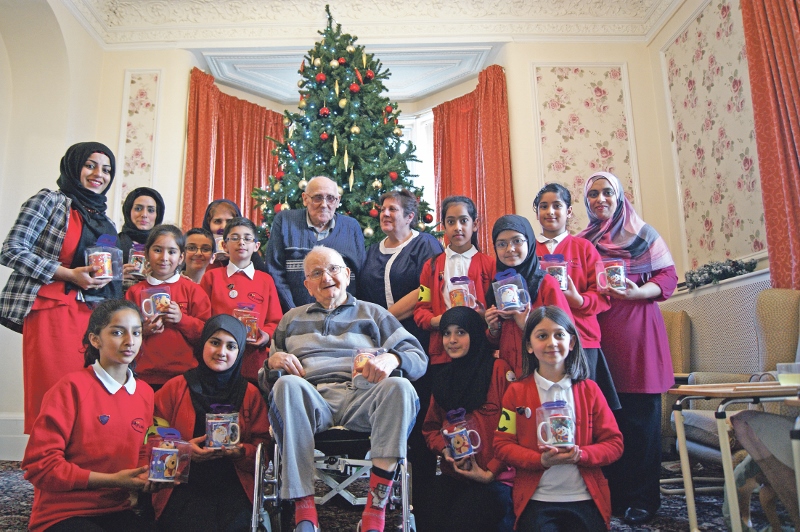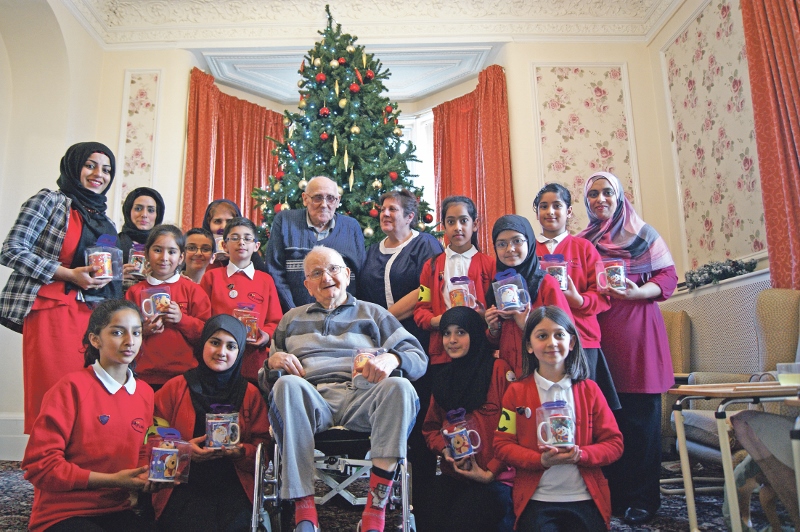 Young and old come together to celebrate festive season
A bus-load of Christmas cheer pulled up outside a Bradford residential home earlier this week as schoolchildren brought an early present to some elderly residents in the city.
Pupils and staff from Iqra Academy arrived at The Mount Residential Home on Monday 7th December armed with gifts and crafts for a day of activity.
Making cards with residents, for grandchildren and family members, children discussed what this time of year means to them and what celebrations will be occurring this year.
Head teacher at Iqra Academy, Shahnaz Bleem, praised the attitude of the schoolchildren who had shown 'great enthusiasm' in build up to the event.
"This project is organised to give children the opportunity to give something back to the community," she explained.
"Every year, different kids are selected and they are always a credit to the school with behaviour and enthusiasm.
"To speak with residents here, many of whom have dementia, is something we take great pride in and are thankful for the team at The Mount who have let us come in today."
"It has been a great day today and the children and staff have really enjoyed it.
The school carries out a similar project every winter during the festive period to give children a chance to spread Christmas cheer during the holidays.
As well as the arts and crafts session, pupils handed over early Christmas presents to residents at the home, including mugs and soft toys around the giant Christmas tree.
Jackie Clarkson is acting manager at The Mount and said the residents always enjoyed seeing the children at christmas.
"The residents look forward to seeing the children at this time of year and they always have smiles on their faces," she said.
"It is great to welcome in the kids for us and to see them interact with some of the residents is fantastic."