Bradford's 'Ramadan Runner' has completed his seventh consecutive 10k annual run, achieving a jaw-dropping £250,000 milestone fundraising figure.
Nazim Ali took on the physically daunting task of running 10,000 kilometres (6.2 miles) all whilst fasting. This year was particularly challenging as the summer-time fast was 18-hours long, and he was also nursing a hamstring injury.
"I sometimes have to pinch himself to realise what I have achieved"
Known as something of a legend, this proud Bradfordian not only celebrated his phenomenal achievement of crossing the quarter of a million pounds mark mid-May, he's absolutely smashed his all-time fundraising total, taking it to over a whopping £270,000.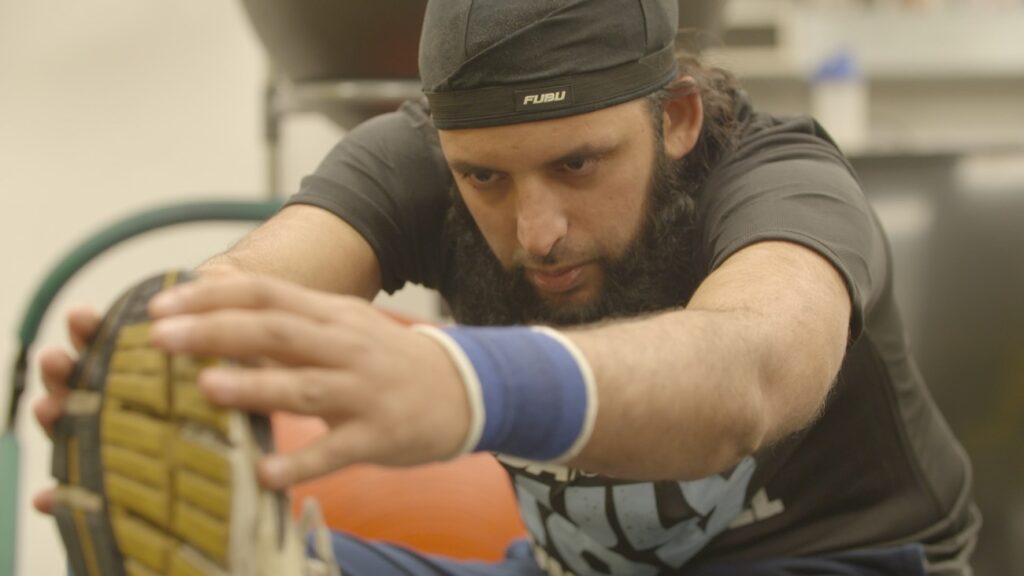 From his previous six Ramadan runs alone, Nazim has raised just over £86,000. This year, his ambitions were to hit £100,000. Not only did he cross that threshold – he's blown it to smithereens by pulling in over £116,000.
Talking about the 10K run, Nazim says: "I was originally due to run the Bolton 10K Run on Sunday 17th May but due to Covid-19 all races were cancelled.
"So I wanted to create the same race day conditions by running at 10am – yes I know it sounds crazy but that's not new with me," he laughs.
"I started and finished in Lister Park taking in Keighley Road that took me to Frizinghall, Shipley and Bingley.
"I reached the roundabout adjacent to Dixons Cottingley Academy and turned back onto the same route.
"I ended up doing almost 11K as a couple of my friends were waiting for me a bit further from the finish line.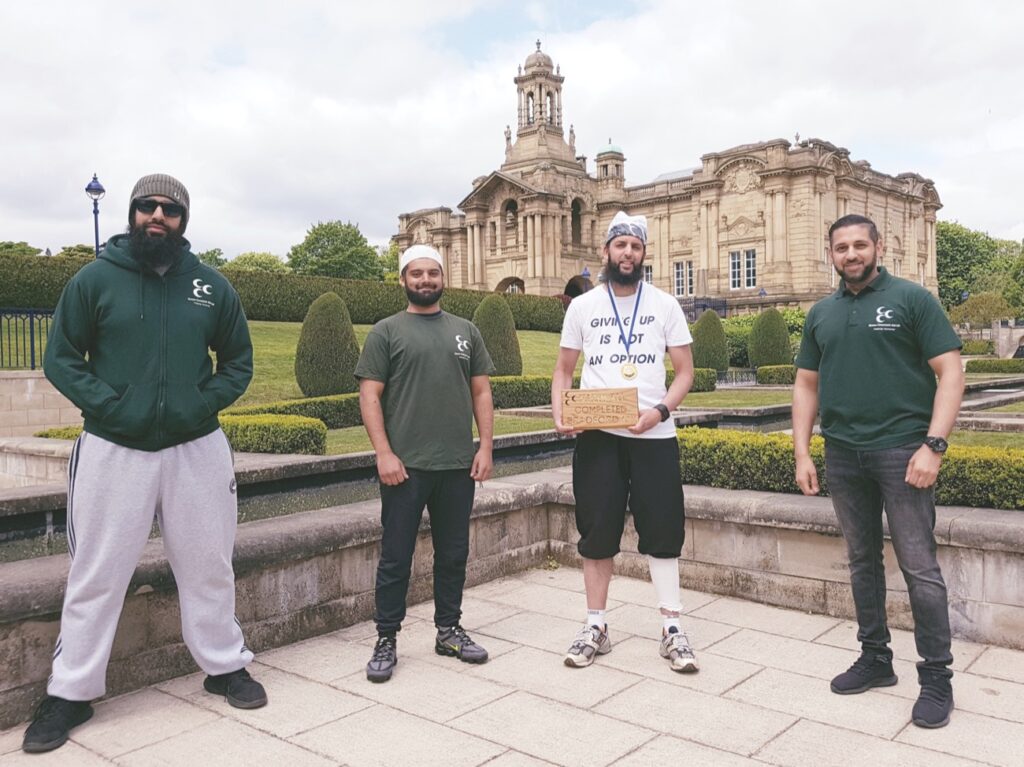 Finishing off with his trademark 'Usain Bolt' sprint, the charity for which he works with – Green Crescent Aid UK surprised him with a presentation of a personalised wooden plaque and medal to mark his record-breaking efforts.
Nazim, a school careers advisor who works at three inner-city schools, devotes annual leave for volunteering for charitable causes. He says he sometimes has to pinch himself to realise his staggering feat.
Being at the forefront of community and humanitarian initiatives on local, national and international levels, his work spanning over two decades has not gone unrecognised and has received numerous accolades and media coverage for his charity work over the years.
As part of his on-going mammoth fundraising efforts, this year's run was dedicated top repairing and rebuilding houses in Malawi.
Why Malawi
Some of the Ramadan fundraising money Nazim has raised has gone towards delivering the annual Ramadan food parcels via the Green Crescent UK Malawi team in April.
Nazim says: "In March 2019, Cyclone Idai left total destruction in Malawi.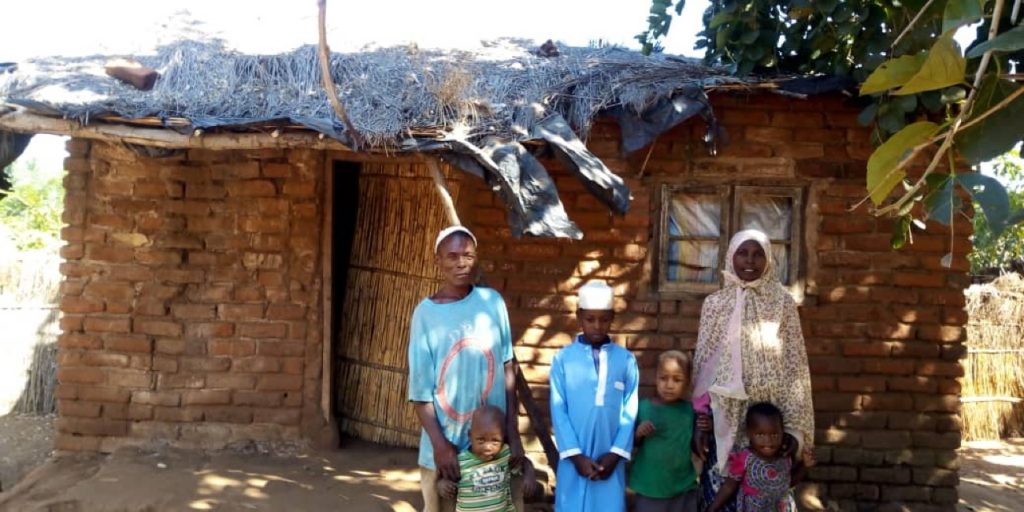 "In October 2019 I visited Malawi, the world's third poorest country, and was shocked by the sheer mass scale of the poverty I witnessed.
"Families are living in squalor. They walk miles to get clean water, children are visibly malnourished with often no footwear and lack of clothes. Homes have very few, if any, food items.
"The monies will go towards assisting Malawian widows, single mothers and impoverished families.
"During this Ramadan I wanted to raise funds to support the rebuild and repair of 33 badly damaged homes in Malawi.
"But with the phenomenal generosity of the public, we're able to make a whopping 66 house transformations – that's staggering!
Religious duty
Nazim cogitates helping those in need as his "religious obligation as a devout British Muslim".
"I am eternally thankful to the donors for their kind donations and on-going support, which is very humbling.
"It is because of you I am able to do what I do, and all this would not be possible without you. God bless you all!"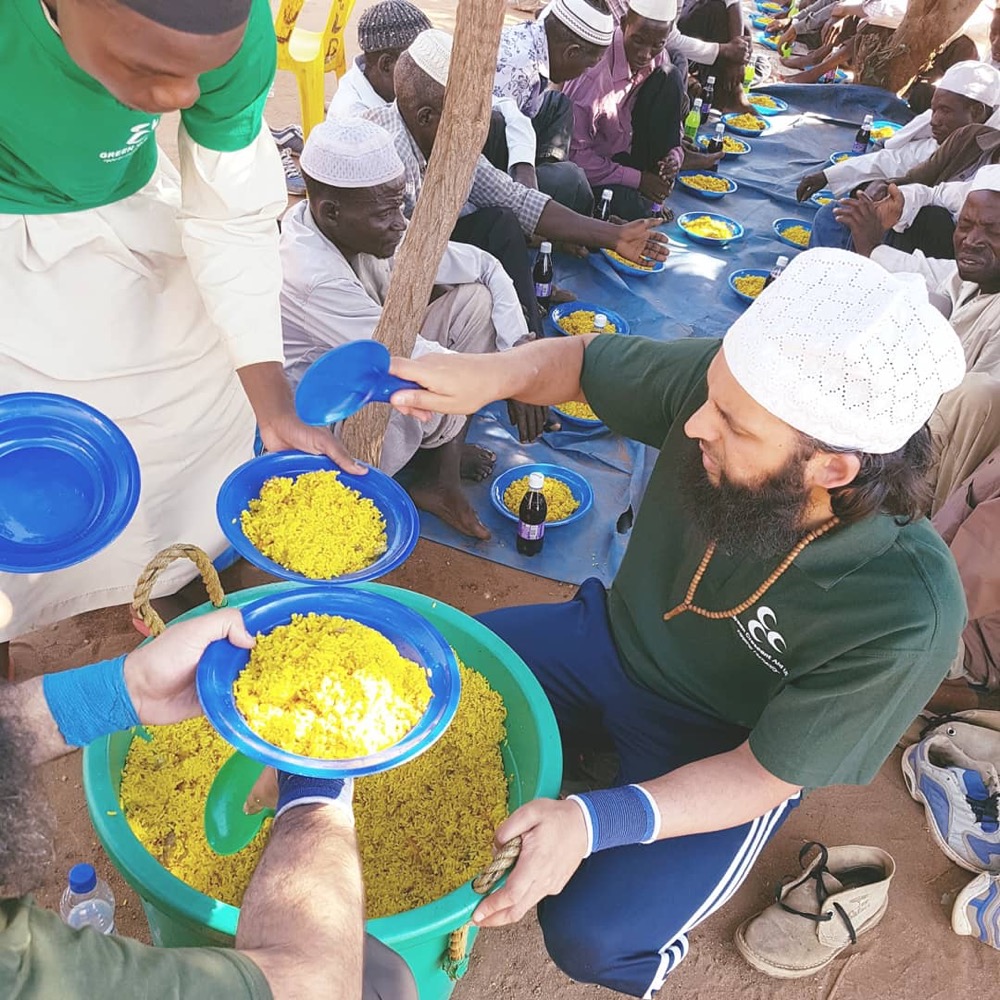 "I am grateful to Haji Adnan Hussain and Shakeel Towasin of Green Crescent Aid UK both of whom came from Keighley with the medal and plaque to present to myself.
"I thank everyone who turned out to cheer me on."
Nazim adds: "The Asian Express newspaper has kindly featured my community and humanitarian initiatives consistently for over a decade now.
"I recall from 2008 onwards they featured the annual 'Bringing Communities Together' football tournament. Exposure through Asian Express newspaper has allowed me to raise thousands of pounds for a plethora of causes as well as inspire others.
"I am grateful to the Asian Express for their on-going support – it is not often a newspaper provides sustained support to individuals trying to make their humble contribution both at home and abroad."