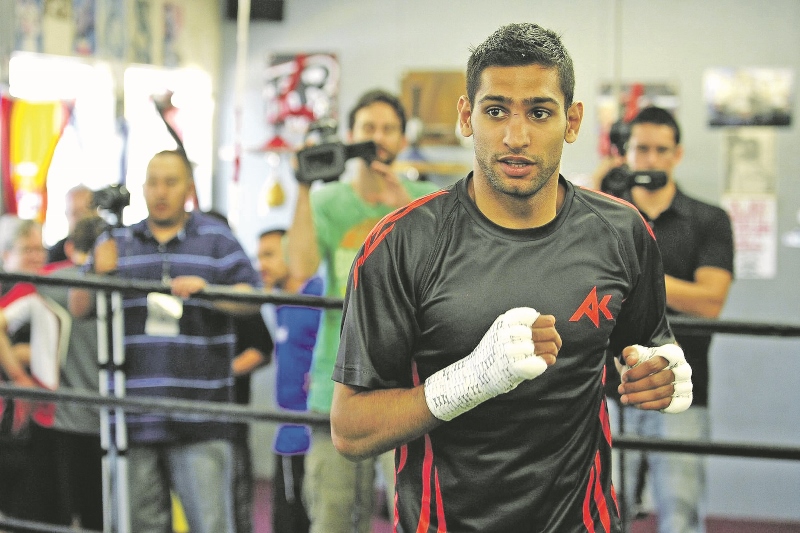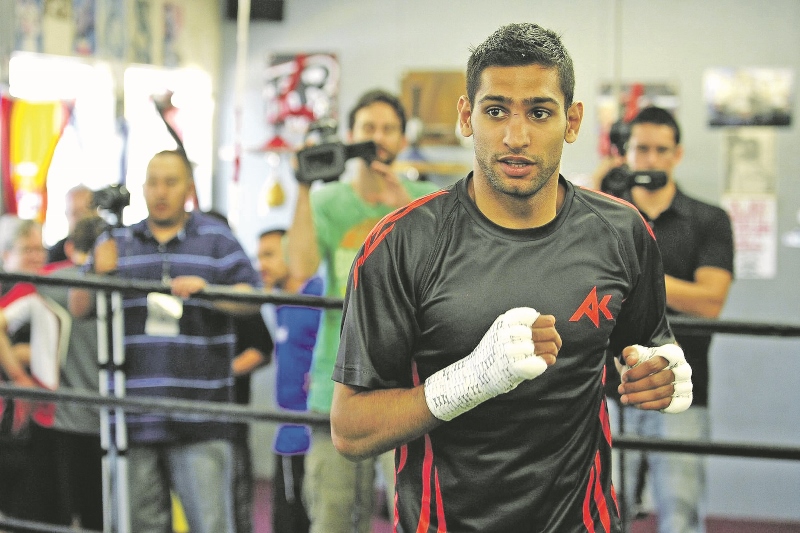 The UK's leading South Asian fashion retailer, Janan Luxury Fashion has proudly teamed up with welterweight boxing ace Amir Khan as he prepares for his New York showdown with Chris Algieri on Friday Night.
The British boxing star and former World Champion from Bolton has attracted leading brands from around the world in the past such as Reebok, Maxi Nutrition and JD Sports. The Bolton boxer is currently in New York ahead of the fight and will be promoting the J. Junaid Jamshed by Janan brand on his clothing ahead of the contest. Janan Luxury Fashion is the only South Asian fashion house to team up with the boxing sensation.
Launched in 2011 to offer a unique shopping experience and selling the elite of South Asian fashion and jewellery, Janan Luxury Fashion is today regarded as the leading South Asian fashion house in the UK often attracting celebrities from across the globe.
Janan memorably provided the former world boxing champion, Khan, his wedding attire when he married Faryal Makhdoom at a lavish ceremony in New York. True to Amir's Pakistani roots, the wedding was full of the traditional series of events, including the joyous dholki event; which amongst the singing and dancing also included adorning Amir's house with an array of fairy lights. On the wedding day, Khan was dressed in Janan's intricately embroidered sherwani. His best men wore Janan's bestselling kurtas and the ladies of the family looked amazing in their stunning outfits, proudly designed by the team at Janan.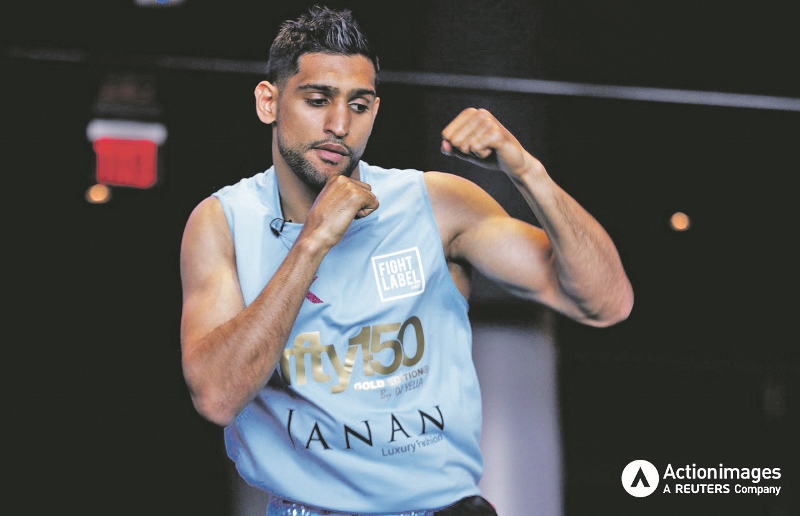 Khan's association with Janan was cemented when he developed a close friendship with the owners as he visited the fashion house on a regular basis. Like Khan's amazing rise in the boxing world since his professional debut in 2005, Janan's rise has been equally impressive and they are now on the verge of opening six branches across the country. Offering a truly unique experience for its customers and offering a diverse and electric mix of South Asian attire for the whole family, Janan also provides an in-house dining experience at the award-winning Café Janan.
The Bradford branch has been the catalyst for further J. Junaid Jamshed by Janan branches in Manchester, two in Birmingham and potentially soon to be accompanied by a fourth flagship store in London on Ilford Lane.  This latest development is great news for Janan as it further solidifies the brands status as the undisputed champions of high-end South Asian fashion in the UK and beyond.
"From everyone at J. Junaid Jamshed by Janan, we wish Amir Khan the best of luck on Friday."
Love fashion. Love Janan.
For further information on Janan, please visit www.janan.co.uk