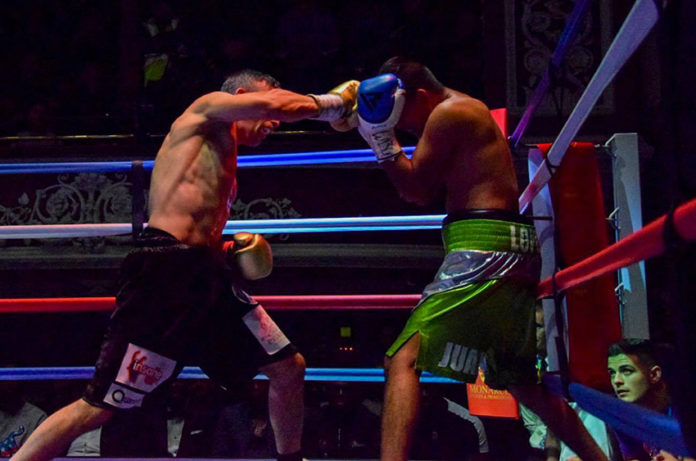 Having brought back the World Boxing Union (WBU) world championship title back home earlier this year from Lagos, Super-flyweight World Champion Tasif Khan, 36, was ready for his next big fight night.
Defending his Super-flyweight World Champion belt, Khan was originally set to fight Alberto Rios, but last minute changes meant Khan would now be contending for the world title belt against Mexican banger Juan Lopez Martinez.
---
ADVERT: Want a taste of the Punjab? Visit 'Fanoosh' on Street Lane, Leeds
---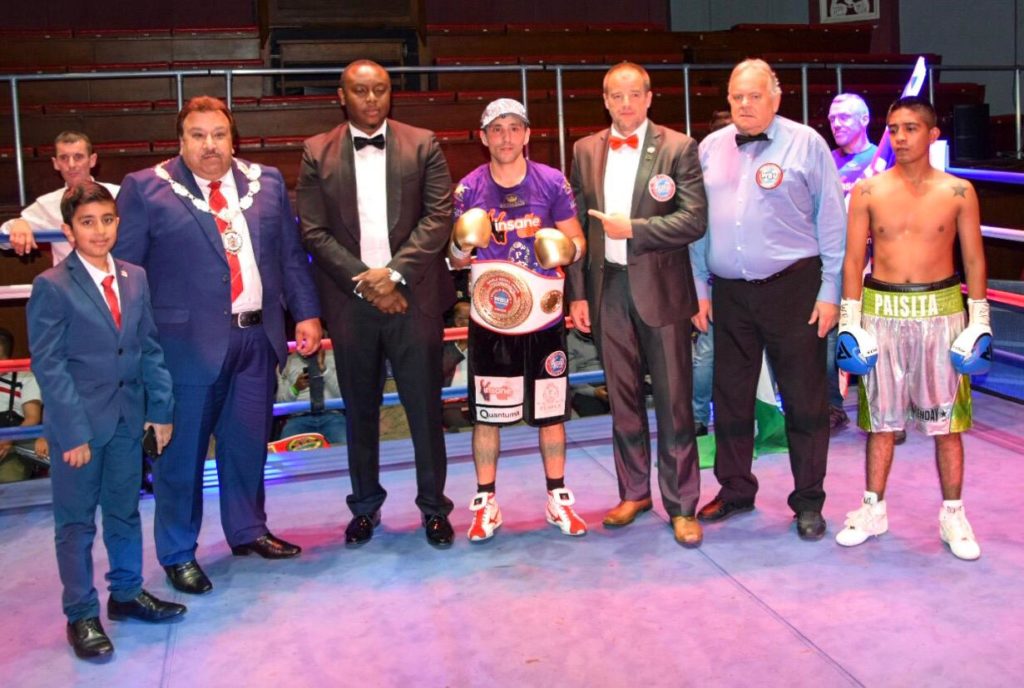 Martinez, an impressive highly-ranked Puerto Rican boxer, who's been on the professional boxing scene since his late teens has a seeming endless CV boasting numerous accolades. With 43 fights tucked under his belt, Khan was in for a tough showdown.
But Khan, distinctively fiery of his Bradford roots, the WBU (World Boxing Union), GBU (Global Boxing Union) and WBConfed (World Boxing confederation) champ, was ready for the challenge.
The historic fight at the iconic St Georges Hall in Bradford on Saturday 7th September was brought to the city by internationally-acclaimed promoter Prince Stanley Williams, who normally promotes events in the USA and Africa. He'd wanted to make his UK promoting debut a big one, and boy oh boy did he do it in style.
The event, titled 'The Homecoming', was to take place at one of the most prestigious venues in the city, in the hometown of headliner and defending World Boxing Union (WBU) World Super Flyweight Champion Tasif Khan.
Clearly determined to make a serious impact on the British boxing scene, the Prince made a bold statement by not just having the one World Championship contest on the card, but three, plus an international title fight and a pair of international heavyweight contests.
The main event of the night saw the aforementioned four-time, two-division World Champion Tasif Khan defending the World Boxing Union (WBU) Super Flyweight World crown he secured back in December against Mexican banger Juan Lopez Martinez.
The first round was an edgy affair which see both protagonists tentatively testing the others mettle with some sharp jabs and stinging combinations, which generated some great back and forth action for the fans.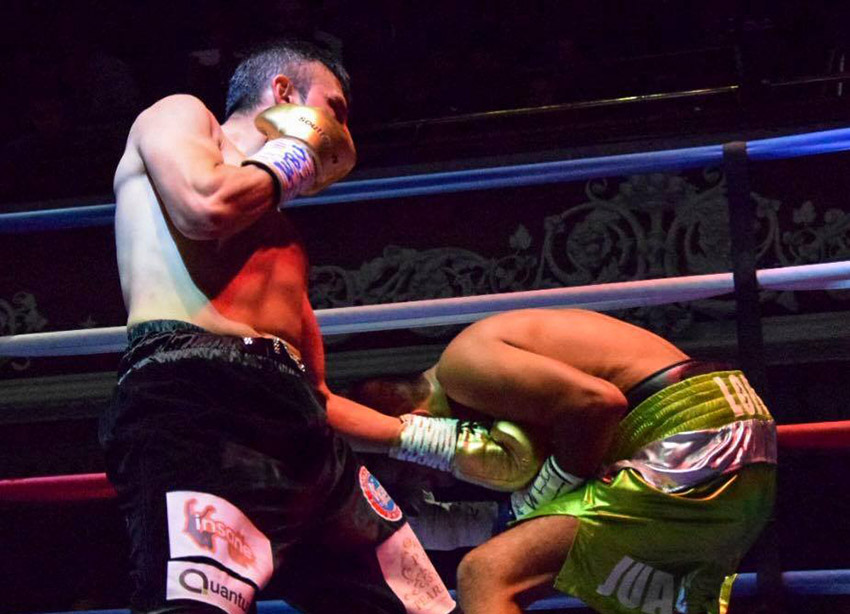 Round two saw Khan step up the pace a tad as well as start targeting the body of the tough Mexican. Martinez is tough, not only did he absorb and counter but as the round progressed began deliberately dropping his guard and motioning Khan in, which the Bradford man happily obliged with massive left hooks.
The next round was not far off a repeat of the second, some fantastic back and forth action interspersed with Khan firing massive Exocets to the Mexican's body.
Round four though was a very different affair, as once more Khan stepped up the pace and used his sensational ring craft to avoid many of Martinez's attacks before countering with shots to body and head.
As the round moved into the second minute Khan landed a peach of a shot that sent Martinez down. The Mexican was soon on his feet and Khan went in hard and fast. However Martinez is no mug and used his ring-craft to avoid more body shots, well, that was until about thirty seconds of the round to go, when Khan found another opening and powered in a massive hook to the body to send Martinez down for a second time in the round.
On the restart once again Khan tried to finish it off as he backed Martinez onto the ropes, the Mexican covered up well and absorbed most shots with his arms or gloves which enabled him to make it to the end of the round.
The moment the bell rang for the fifth round Khan confidently moved to centre ring and began targeting Martinez's body, the Mexican initially neutralised most with his excellent defence, however after about twenty seconds or so Khan found an opening and let rip with another massively fast and powerful hook to send Martinez down again.
This time though there was no coming back for the Mexican and Referee Arno Pokrandt had no option but to waive the fight of on the twenty nine second mark of the fifth round.
Speaking to the Asian Express Khan said: "This was my toughest and riskiest fight to date.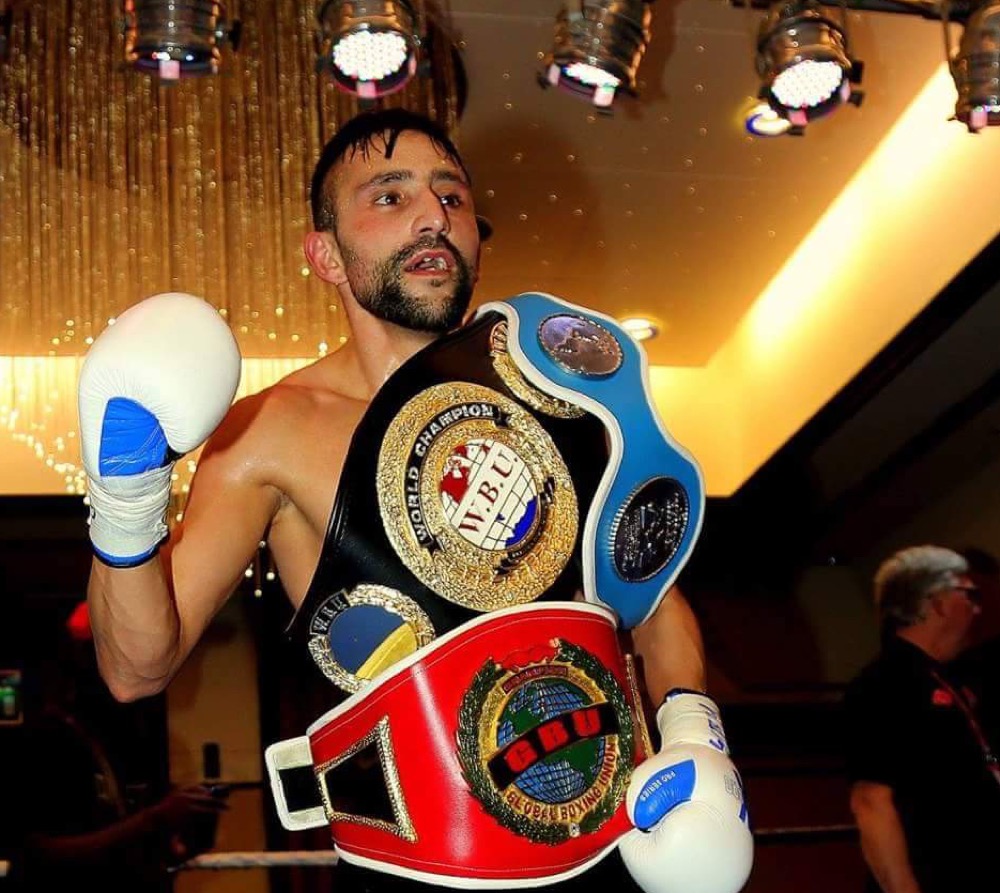 "There was immense pressure not only to defend the world title, but also my pride for Bradford.
"But with this win, it will hopefully open doors for us for the big fights with the IBO and IBF titles. To get those big fights I need to prove I belong at this level, be able to mix it."
Khan added: "I'd like to thank all those who spent their hard-earned money to come and support and show their love to me. Thank you to my family and friends for their continued duaas (prayers) and blessings, who without, nothing would be possible.
"I'd also like to send a huge thanks to my team at Monarch Promotions and all my sponsors, without them none of this would be possible."
Tasif Khan has now undoubtedly, with this historic win in Bradford, put both the city of Bradford and Muslims firmly on the the boxing map.
---
ADVERT: Want a taste of the Punjab? Visit 'Fanoosh' on Street Lane, Leeds
---