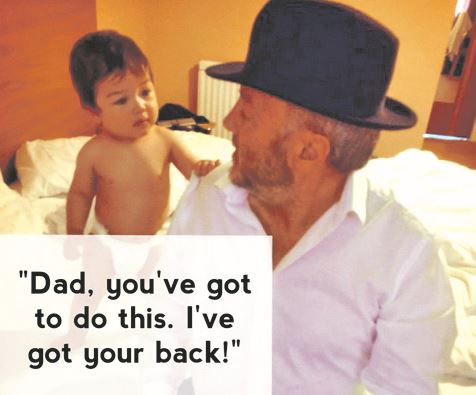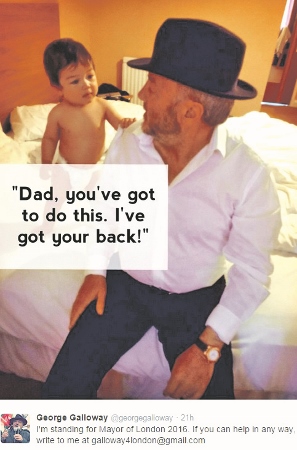 Former Bradford West MP George Galloway has announced his intentions of running for the Mayor of London position in 2016.
The Respect Party leader took to Twitter to declare his bid, posting a picture of himself sitting on a bed with his son and the caption: "Dad, you've got this. I've got your back!", adding in the Tweet's message: "I'm standing for Mayor of London 2016."
After the post, Mr Galloway appeared on LBC Radio where he said his knowledge of London, having previously held the position of MP for Bethnal Green and Bow for five years between 2005 and 2010, would enable him to interact with all communities.
He said: "I have a keen understanding of the plurality of London's population, with many marginalised communities, many of them poor white people, left behind by the drift to the centre and the homogeneity of the mainstream political system."
He continued: "There's a tide in the affairs of this country, seeking independent-minded larger than life candidates for these directly elected positions, and that's what I'm going to try to do.
"[Boris] has been very successful in projecting himself as an iconoclastic, independent-minded person, even when in fact his views are pretty mainstream right-wing."
The London City Hall elections will take place in May 2016 when current mayor, Boris Johnson, will stand down following his election as MP for Uxbridge and South Ruislip.