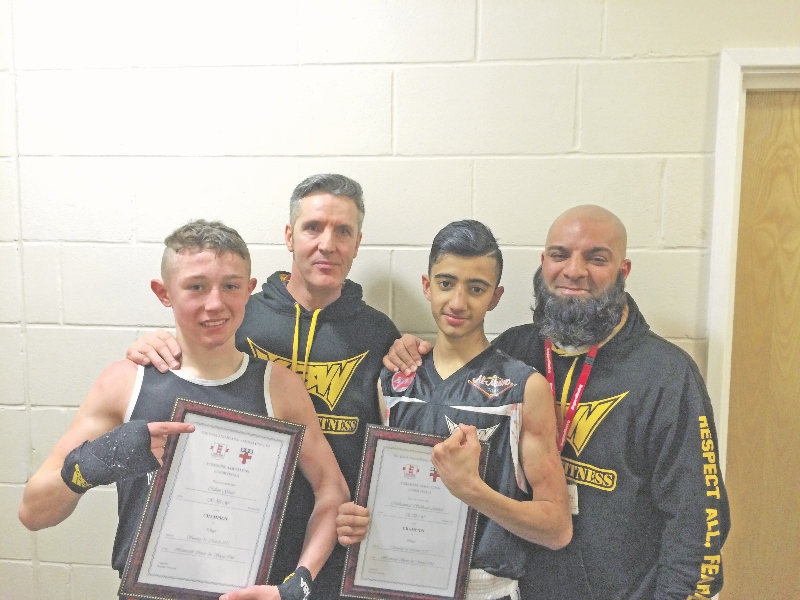 Young boxers cement their place at top of sport
Two up-and-coming boxers from Bradford were officially recognised as the county's 'best' this past week after clinching the Yorkshire Championships in their respected categories.
Subhaan Ahmed and Callum Grace, both fighting out of Dewsbury-based KBW boxing club, picked up the titles in the 46kg and 48kg events, overcoming all who stood in their way.
In the final on Sunday, Ahmed faced off against Hull's Naseem Stowell in what was being tipped as a close contest before the first bell even rang.
However, it was the local competitor who got the better of his opponent in the early exchanges, outboxing Stowell and drawing blood in the first round.
Bleeding from his nose, Stowell was forced into a standing eight count during the second round and the matchup had to be stopped at one point to wipe away the blood.
A similar story in the final round saw Ahmed continue his domination, resulting in his arm being raised at the final bell and triumphing with a unanimous decision.
Victory earned the young ace his first Yorkshire Championship, as he prepares for a promising 2015.
Meanwhile, club-mate Grace, took on Liam Riley, of St Pauls Boxing Academy, in the final of the 48kg event and was able to mirror the success of Ahmed.
Triumphing in all three rounds against a tough opponent, Grace secured victory and his third Yorkshire Junior title.
Shammy Cheema, of KBW Gym, said each competitor deserved to win their respected categories and was excited for thie future in the sport.
"Both boxers have progressed massively since joining KBW and the club has grown from strength to strength making a reputation in the field of amateur boxing," he said.
"Under the watchful eye of acclaimed coach, Martin Bateson, we have established a growing and successful team of boxers from places as far away as Sheffield, Leeds and Bradford."