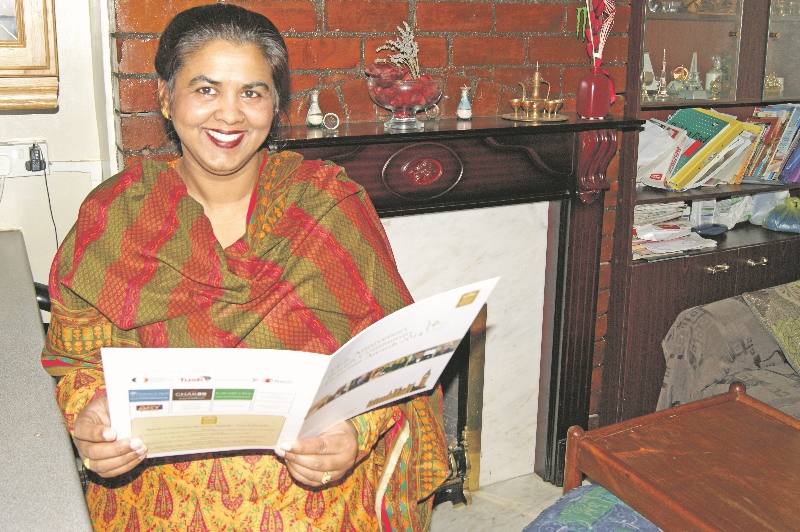 Prestigious award for Kirklees worker
Over the past 25 years, Habiban Zaman has worked tirelessly to promote community cohesion across Kirklees with her efforts even recognised by her majesty the Queen last year in her annual Birthday List.
Less than 12 months later, and the mother-of-one from Dewsbury is now planning her next trip to the capital after being awarded the British Community Honours Award (BCHA) for her work with social cohesion and integration.
The BCHAs are presented to individuals who have made an outstanding contribution to the welfare and integration of minority communities into mainstream British society.
Through Habiban's work with her local community, she has gone the extra and mile, and beyond, in ensuring cohesion is established between all cultures and social policy is developed with each resident in mind.
Upon receiving the letter, the 'community champion' said she didn't have any idea what it was and initially just placed the closed envelope on the side to be opened later.
Having finally peaked inside, Habiban learned of her award and said she could not believe it, but was extremely excited.
She said: "I didn't even realise how much of a prestigious award this was until I read into it a little more and it is a really big thing.
"To have been put forward for this is just incredible and I have even now been told that I will be the first person in Kirklees to collect a BHCA."
She added: "We need to ensure that we are encouraging interaction between communities and enabling people of all backgrounds to participate in wider society and institutions.
Habiban was commended in HM the Queen's Birthday Honours with a British Empire Medal (BEM) for services to women in 2014.
She will now head down to the House of Lords in October to collect her latest BCHA.