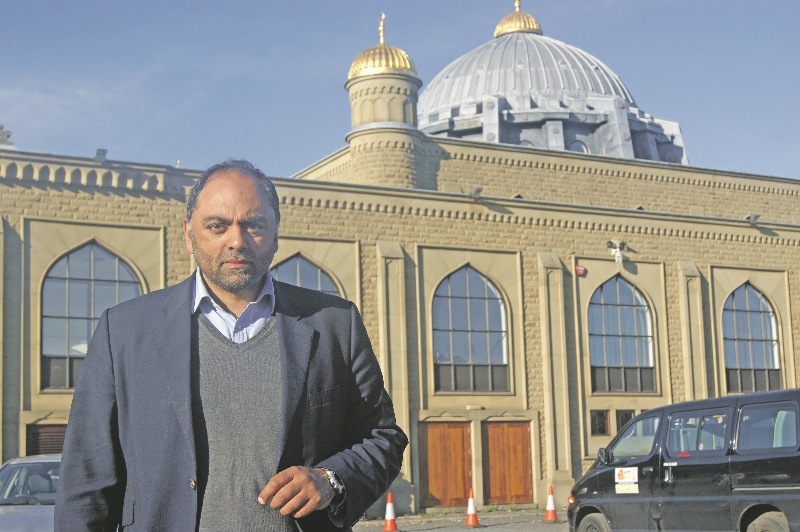 Calls for new legislation following mosque invaders
Britain First members who marched into Mosques in Bradford will not face any charges, the Crown Prosecution Service has revealed, sparking a call for greater protection for places of worship.
Representatives from the far-right group entered the sites in May last year where they handed out British army bibles, leaflets, and told people to convert to Christianity.
Despite calls for action to be taken by the authorities, it was last week decided that there was 'no criminal case to answer'.
Superintendent Vince Firth, partnerships lead for Bradford District Police, said: "We thoroughly investigated the incidents involving Britain First in Bradford and presented an evidence file to the CPS.
"Each complainant has been personally visited by a police officer and updated about the result of the investigation. The actions of Britain First caused great offence to many, but the people of Bradford responded in the right way – by acting with the utmost dignity.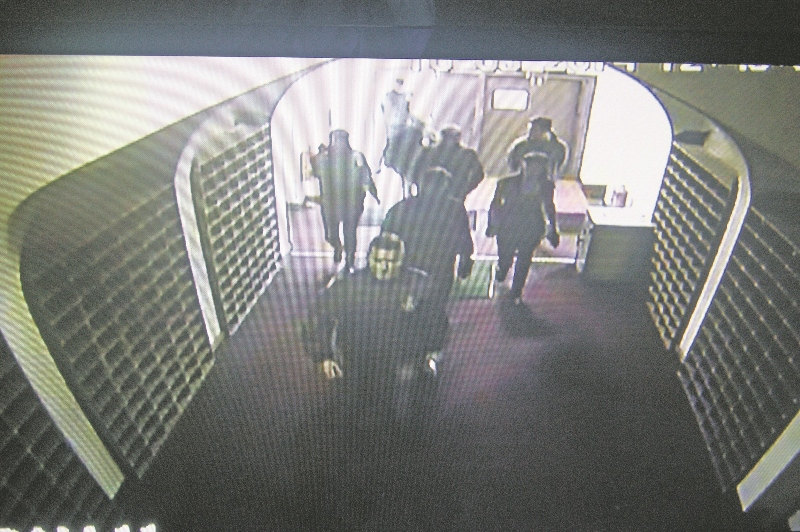 "Together, we continue to provide support and offer reassurance through our Neighbourhood Policing patrols and council warden teams."
Vice-president of Bradford's Council for Mosques, Zulfiqar Karim, said the decision highlighted a need for new legislation to be introduced to help protect the religious places.
Having spoke with officers following the 'invasion' last year he also provided CCTV footage of the group at the Westgate Mosque site.
In that video, members of the Britain First group were seen walking inside the building with their shoes on, filming their actions and leaving bibles on site.
Mr Karim added that he would like to see the Home Secretary, Theresa May, review current laws to ensure repeat incidents are avoided.
"At the moment there are no laws which protect places of worship from these types of incidents but it is my understanding that such legislation did exist around 200 years ago," he said.
"That law was changed for one reason or another but it is now time that we revisit that.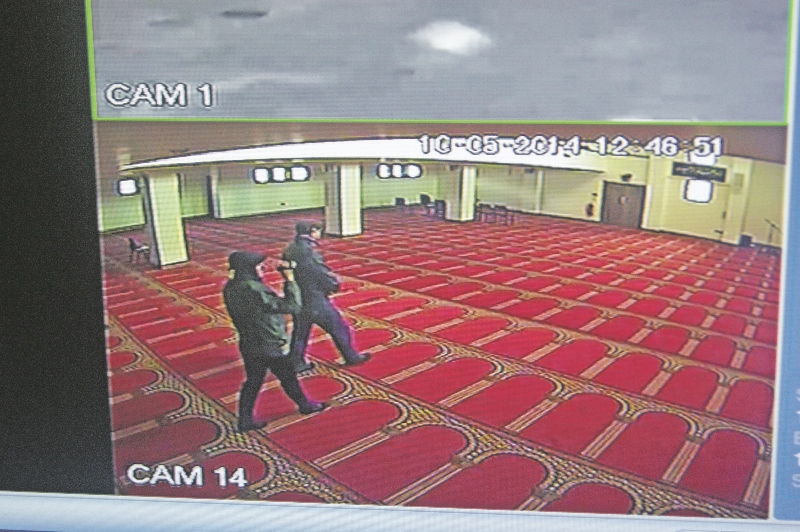 "We would like to see the Home Secretary look at the current legislation, of which, at this moment in time, provides no adequate protection."
He continued: "It is like walking into a person's home when uninvited. These people are just exploiting the loopholes in the law to go somewhere (places of worship) they should not be.
"It is a very difficult time for Muslims at the moment but it isn't just Muslims who need this extra protection. All places of worship should be respected in the same way."
The Britain First group arrived at the mosque on 10th May and also visited the home of former Lord Mayor, Cllr Khadim Hussain.
Despite no worshippers being present at the mosque at the time of the visit, Mr Karim adds that he fears what would happen if such an incident did occur.
"We understand that there has been a thorough investigation by the Police and Crown Prosecution Service but the people who came here were very smart in their actions," he said.
"It is what I would label provocation and that isn't right. People should not be able to go into a place of worship just to get a reaction from innocent members of the public.
"What if there was private prayers being read or a congregation inside the mosque. I fear that if something like this happens again, there might be a different reaction."