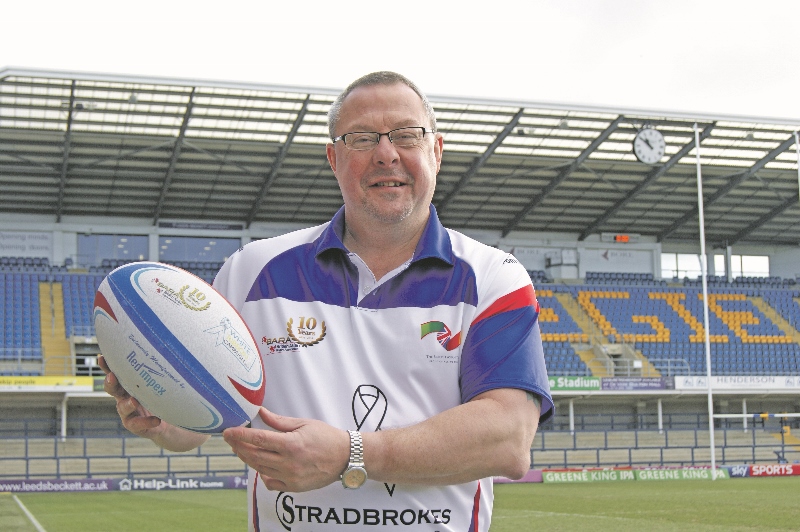 White Ribbon Trophy to be contested in Italy
Rugby League legend Garry Schofield OBE has accepted the challenge of becoming Director of Rugby for a forthcoming BARA (British Asian Rugby Association) tour of Italy which could involve a meeting with the Pope.
The BARA team will take on a Federation Italian Rugby Football League (FIRFL) XIII in Rome on the 16th May with the two teams playing for the White Ribbon Trophy.
The match, and possible Papal meeting, forms part of BARA's support for the White Ribbon Campaign, a global initiative made up of men speaking out against violence towards women and girls as well as encouraging interfaith dialogue.
The BARA team will be wearing a special jersey deigned in support of the campaign and have been working in close collaboration with FIRFL on a number of initiatives including raising awareness of the White Ribbon Campaign in Italy.
Garry Schofield commented: "When Ikram (Butt) approached me about this position I was very excited about the prospect of returning to rugby league and lending my advice to this association and the players," he said.
"I have been away from the game for a while now for whatever reason but I am delighted to be back in this role.
"I won't be teaching players how to pass or tackle necessarily as they are professionals and will already know these things, but if I can lend any advice about things they may not have known, or noticed before, I will be more than happy to do so."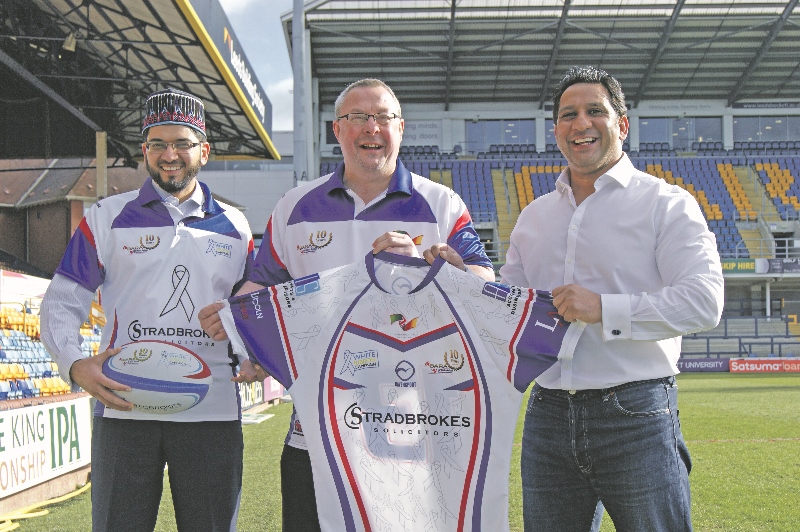 Ikram Butt, BARA founder and former England Rugby League international, commented: "We're delighted to have such a well known Rugby League name as Schoey leading such a pioneering tour and are actively putting in the work behind the scenes to gain an audience with the Pope.
"Pierluigi Gentile, Secretary General of FIRFL, has been instrumental in the development of the thirteen-a-side code in Italy and has overseen a significant increase in players from 300 to over 4,000 active players over the past five years.
"His stewardship has also led to the introduction of a championship league along with the Italian Cup and has been the driving force behind FIRFL's efforts to become affiliated to CONI, the Italian National Olympic committee which will be granted by the end of the year.
"Both the hosts and BARA will unite to promote the shared values peace, tolerance and community harmony through sport and those will be the messages we could take to the Vatican."
Included in the tour party will be Chris Green, founder of White Ribbon UK and a UN Ambassador and Qari Asim, recently awarded with an MBE and an honorary doctorate for his ground breaking services in enhancing community relations and work in engaging young people.
Ikram continued: "As part of the rugby development tour, Qari Asim will deliver a seminar on the benefits of sport and faith with Chris Green also delivering a seminar on the White Ribbon Campaign."
Pierluigi Gentile said: "We are delighted to be hosting BARA in Rome this May to play against our International team in what promises to be an auspicious occasion.  FIRFL share the same values as BARA in using the sport of Rugby League as a social means to engage with the wider communities and address important issues such as the White Ribbon Campaign."
Established in 2004 by dual code international Ikram Butt (England Rugby League and Pakistan Rugby Union), BARA has been a force for good in terms of promoting community cohesion across the UK through both codes of the oval ball game.
BARA is an organisation which aims to provide positive role models, break down cultural and religious barriers, promote community integration, personal development, healthy living and encouraging participation in sport and physical activity especially through rugby.