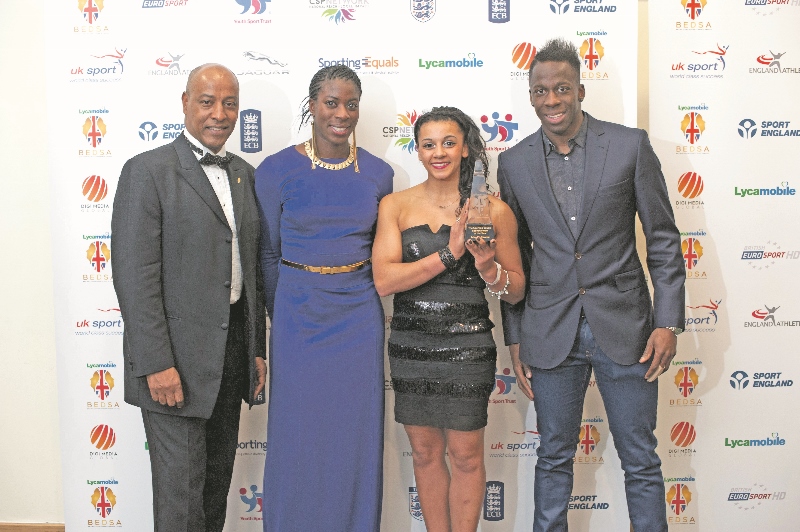 BEDSAs hailed a huge success
The inaugural British Ethnic Diversity Sports Awards (BEDSA) finally took place last weekend in Coventry, as some of the country's top sporting talents premiered on the red carpet.
Amongst them, was Leeds' own, Ali Jawad, who was nominated for the Inspirational Sports Performance of the Year award, alongside fellow Yorkshireman, Qais Ahfaq, and sitting volleyball star, Netra Rana.
Jawad had a year to remember in 2014, picking up Bronze at the Commonwealth Games in Glasgow and Gold in the World Championships in Dubai.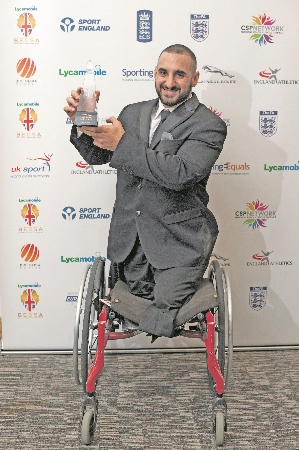 Having been born without legs, his ambition is to become the first person who suffers from Crohns disease to win a Gold medal at the Paralympics in power-lifting.
His latest award was not a medal, but a welcome trophy, as he picked up the BEDSA accolade for his remarkable past 12 months.
Tweeting from the live event, he wrote: "Honoured to have won        the @uk_sport inspirational performance of the year at the @BEDSAofficial what a great night!"
The prestigious awards, voted on by the public, were attended by a host of other sporting legends and stars including Olympic heptathlon Gold medallist Denise Lewis and World and Olympic Champion, Christine Ohuruogu.
Other winners on the night included cricketer, Moeen Ali, who won the highly contested Lycamobile Sportsman of the Year category, and gymnast Rebecca Downie, European and Commonwealth Gold Medallist 2014, who won the Sporting Equals Sportswoman of the Year Award.
Moeen's father, Munir Ali, picked up the award on his son's behalf having been a mentor and inspiration throughout his life and cricketing career.
He said: "It was a real honour to pick up this award on behalf of my son. As a British Asian and a Muslim I know how much this award means to him. But for Moeen its always been about the cricket and I'm so glad that his current century has really helped to inspire the English team to raise their game."
Other winners included Chris Powell for the FA Coach of the Year category and Denise Lewis, who was honoured with the Lifetime Achievement award for her contribution to sport during her lifetime.
Arun Kang, the Chief Executive of Sporting Equals said: "The awards mark a key milestone in the sporting calendar. The calibre of the award winners voted for by thousands of people highlights the contribution that Black, Asian and Minority Ethnic sports people are making to the world of sport.
"These awards have helped drive our new Future Champions programme which helps rising stars with the support, education and mentoring they need to succeed.
"By working closely with community projects and professional sports clubs, we will continue to increase diversity in sport and drive participation rates."