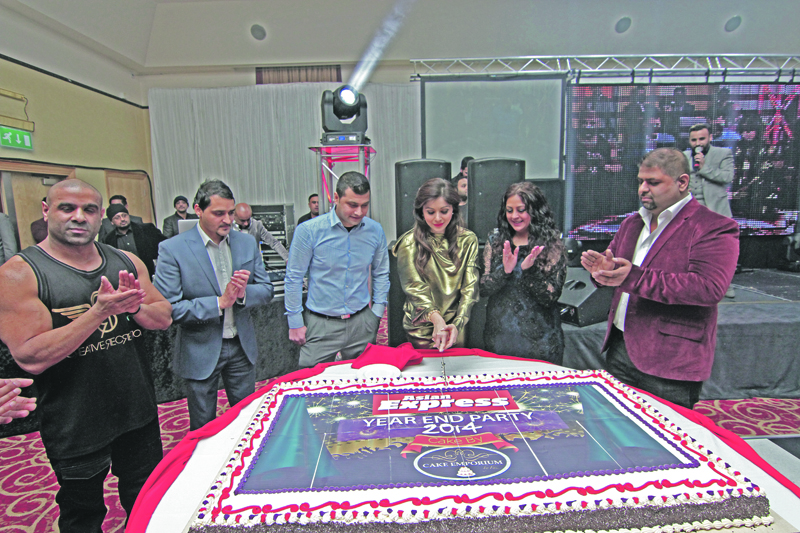 Asian Express hosts event-packed night to mark the end of 2014
The glitterati of Yorkshire and beyond were out in full force as guests came together to mark the end of 2014 with a big bang.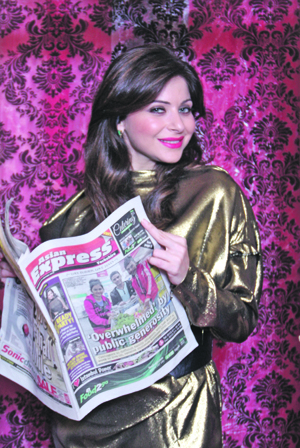 The star-studded 3rd annual 'Asian Express Year End Party', which has been dubbed as 'the must-go-to party of the year', witnessed sensational live performances from Kanika Kapoor, Hunterz, Navin Kundra, Jay Status and others as Ameet Chana (former Eastenders star) played host to the 400 guests.
Held at the Cedar Court hotel in Bradford on 27th December, the year-end-bash set social media networks ablaze with guests sharing their experiences on the night.
Along with fine-dining from Aagrah restaurants, the party also broke a Yorkshire record: the largest photocake ever baked in the region, was presented to Nadim Hanif, Managing Director of Asian Express courtesy of Regal Bakery.
Mr Hanif commented: "The Asian has been delivering events for the last three years and we are committed to continue bringing high-quality entertainment to Yorkshire. We are committed to putting this region on the map for top-end events.
"The feedback we have had from people of all faiths and backgrounds on this party in particular has been phenomenal and highly encouraging. Look out for more events coming this year. "I'd personally like to thank our sponsors iBoardTouch, Bradford College, Sonic, SSC, EastzEast, Zurich Safe, Smart Vehicle Options, Regal Foods, Bradford Plaza, Aagrah and Cedar Court for their loyal support."