The Give a Gift Ramadan Food Campaign supports over 1,000 people weekly during Pandemic
A Leeds-based charity is ensuring hundreds of vulnerable families on the poverty line are being fed via their Ramadan food distribution campaign.
Give a Gift has been distributing food parcels and other essential items across Leeds for the past year. Now their Ramadan-specific food campaign targets low-income individuals, asylum seekers and struggling families who are fasting.
The organisation already supports vulnerable people including the homeless, low-income families, those suffering from domestic abuse, asylum seekers and refugees.
The distribution builds on the work they have ben undertaking for over a year as one of two local authority appointed cultural food hubs in the city, and is in collaboration with other charities and community organisations including BAK Foundation, Barakah Team, Just Care, Muslim Kitchen and Peace Matters.
Rifhat Malik MBE, one of the co-founders of the charity said: "The demand is exceeding even last year when the Covid-19 crisis emerged.
Many people are still under a misconception that asylum seekers receive full benefits from the welfare system, but those classed as having no recourse to public funds are having to survive on £5 a day.
"We are literally packing and handing out hundreds of food parcels every week. It is heart-breaking to see some of the families with such young children struggling for adequate food supplies in our communities."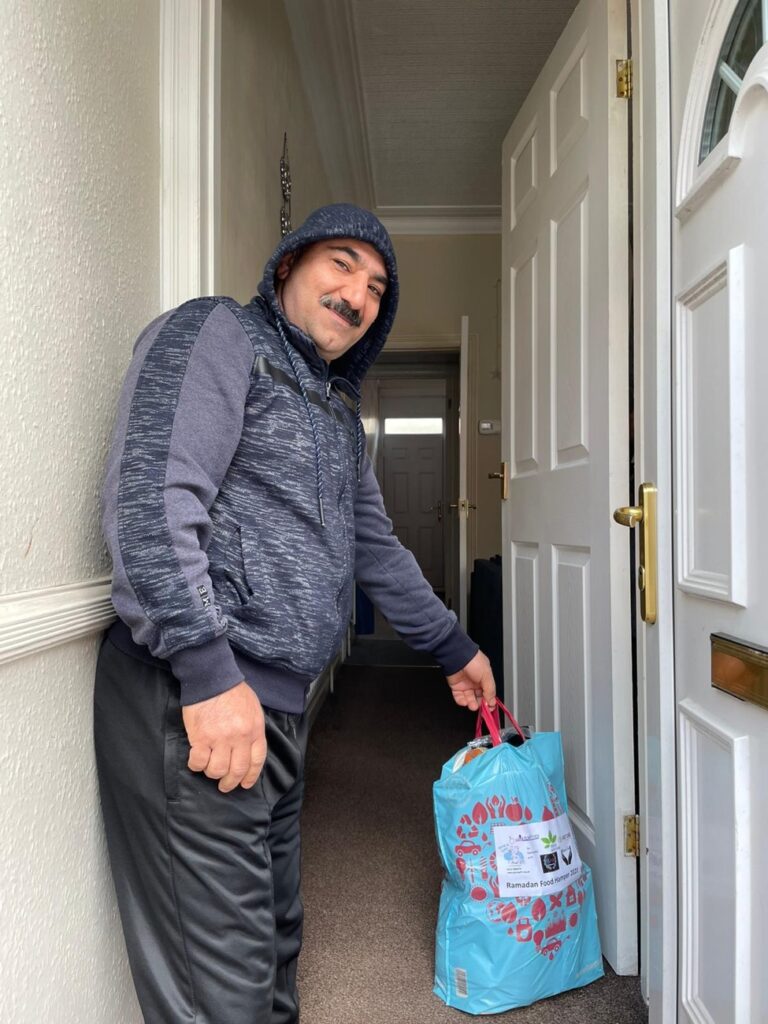 Rifhat launched her 'Give a Gift' concept in 2013 after recognising the need for the Muslim community to play a wider role within mainstream society.
Since its inception the charity now works with people and partners from all backgrounds, contributing to making a fairer and more harmonious community for everyone.
More recently, the impact of the pandemic has resulted in many families struggling with basics such as food and essentials, with many in urgent need of assistance.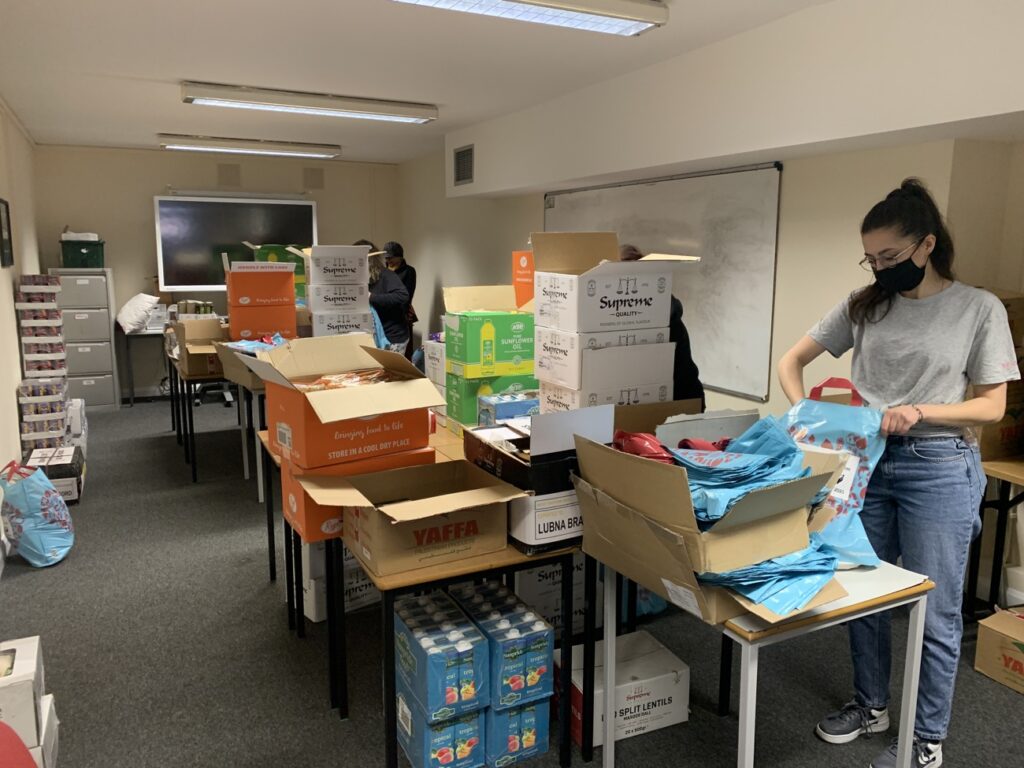 "We are supporting families who don't qualify for the furlough scheme or don't meet the full criteria for Universal Credits and are having to turn to food banks and charities just to provide food for their children.
Ramadan is not just about abstaining from food and drink, but a time to consider the needs of those less fortunate than us. We have families falling into that category on our own doorsteps.
"It's fantastic to see all the support we give to worthy causes overseas, but people also need to realise there is a real need in our own localities."
The food packs contain essential items such as oil, flour, rice, pasta, tinned food, fresh bread and potatoes. The Abu Bakr Stores in Leeds have further supported Give a Gift's efforts by providing food vouchers which will enable families to purchase meat and cultural food products to supplement the food packs.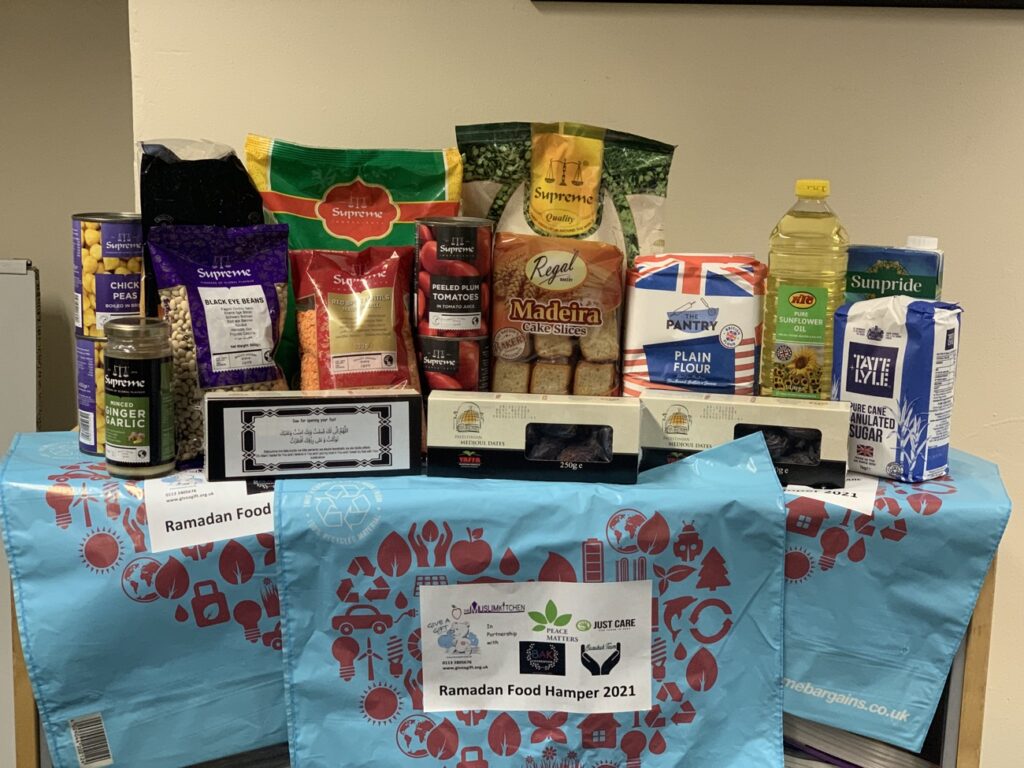 "The demand for help during the lockdown was unprecedented and now entering Ramadan more and more people are struggling," Rifhat adds.
"We are doing everything we can to help some of the most vulnerable communities including those living below the poverty line, the destitute and asylum seekers. We are also trusted by the communities we serve to ensure that we follow their cultural dietary requirements.
"With support from local partners such as the Barakah Team and the Muslim Kitchen, the families feel reassured knowing they will receive a weekly food supply. The support of the community is also enabling us to support non-Muslim families at this vital time. We also want to thank all our donors and supporter's for helping our own communities that we live in."