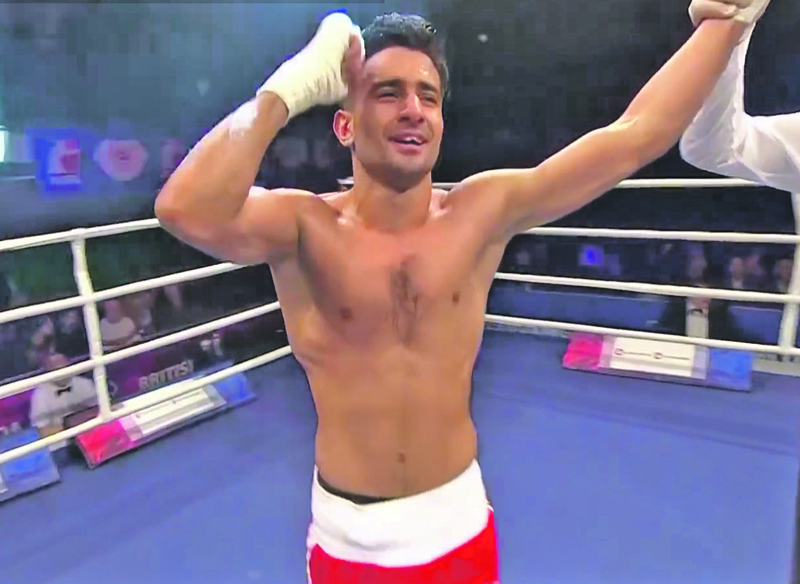 Ashfaq helps Britain clinch victory
Leeds' Qais Ashfaq registered an emotional victory last week as he made a winning start to his life a British Lionheart.
Coming up against China Dragon's Diao Jianhao, the 21-year-old won on a split decision as he battled through the five-round contest in the World Series of Boxing.
It was a tough mental challenge for Ashfaq, whose grandmother had sadly passed away just days before the fight, and he dedicated the win to her memory.
"It was a bit of an emotional rollercoaster," Ashfaq said.
"I know I didn't perform to my best and I did find it hard to compose myself at points because my emotions were really getting to me.
"Obviously to have got the win was great and I dedicated the performance to my grandma."
Going into the match-up Ashfaq knew little about who his opponent was even going to be due to no footage being available for the Chinese bantamweight.
Despite the unpredictably, the British Lionheart was able to claim victory on two of the three judge's scorecards and helped his team on their way to a 3-2 triumph.
Speaking about the tournament setup, he continued: "It was good to make my WSB debut in the five-round format. I know I'm fit enough to complete the rounds and it is all good experience for building up my strength and technique.
"I'm still only 21 and I'm coming up against people older than me which is really good for my development. I can feel myself getting stronger and this is just what I need to help me continue to improve."
The WSB sees teams, representing franchises across the globe, competing in a league format, leading to play-offs and a final.
Three competitors are entered in each weight division from each nation with the top ranking boxer at the end of the tournament securing their place in the Olympics.
Ashfaq added: "This is the hardest way to qualify to be honest but it is no different to anything else I enter, in that I go into every tournament to win.
"What is unique about the competition is that we can compete in another WSB tournament later in the year if we are not successful in this one and get another shot at qualifying for the Olympics."
The British Lionhearts next fixture will take place on 30th January as the side travel to Africa to face the Morocco Atlas Lions.