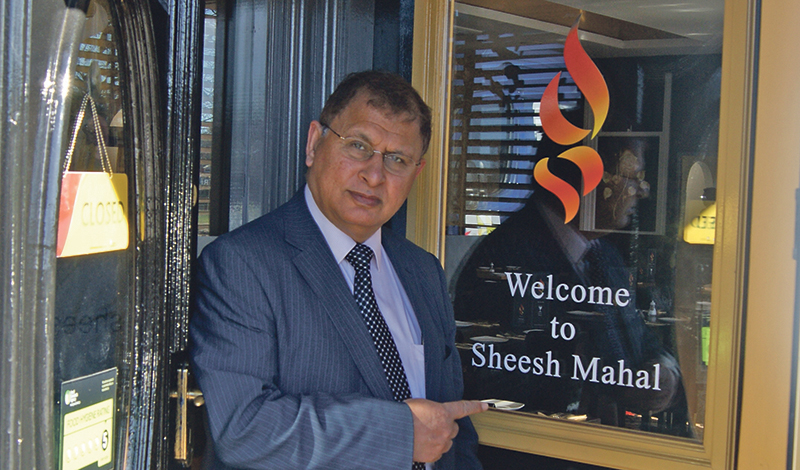 A popular Leeds restaurant has finally reopened, fourteen long months after being destroyed by flooding.
The Sheesh Mahal in Kirkstall Road restaurant was open and full of customers when the water started creeping in at 5:30pm on Boxing Day 2015. Owner Azram Chaudhry's recollection of the moment it started is still so fresh in his mind, he can still remember exactly what he was serving to the customers that were in.
'"The staff phoned me from the basement and said I'd better come downstairs because water was pouring in," Azram recalled.
Despite the best efforts of staff to try and halt the water seeping in from outside with sandbags, it was the water coming in through the basement which quickly caused the place to flood. Customers were asked to leave for their safety and soon ten-foot deep water filled the basement, causing extensive damage and destroying all stock.
With nothing more he could do, when Azram finally left his restaurant he was surprised by what he saw outside.
"It was 7:30 pm when I left the restaurant and people were canoeing along the road," he said in disbelief.
But nowow, a long fourteen-months later, Azram's Sheesh Mahal is back, and it couldn't be more apparent how much the place was missed.
Walking in through the doors, the window ledge is lined with greetings cards and flowers for well-wishers and delighted customers. If that weren't proof enough, since reopening on 1st March, customers are walking through the door and embracing Azram with sheer joy at his return.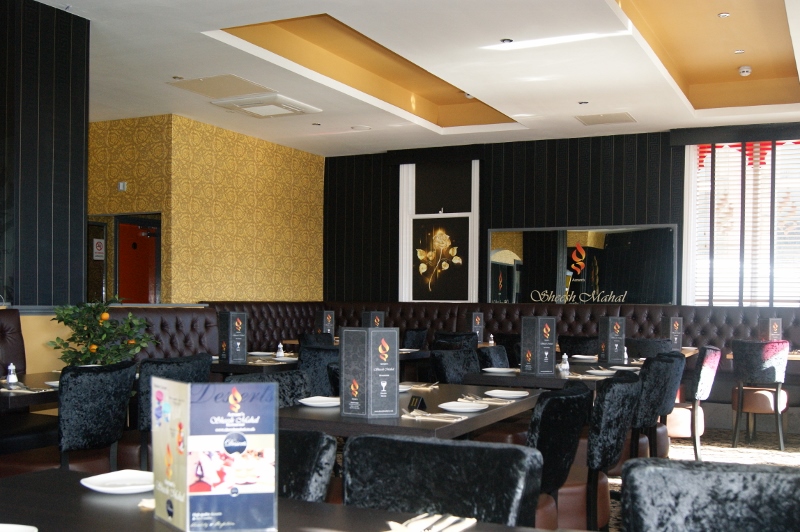 He explained that during their fourteen-month absence, customers were in constant social media contact with him, enquiring about when he would be finally turning his closed sign around. Sheesh Mahal has so very clearly been missed.
With their beautiful golden walls, stunning bar and tables abuzz with happy dinners, it's as though the Sheesh Mahal hadn't been closed a day. Don't be fooled though, Azram explains that it hasn't been a quick or easy process.
Working in the cold, with no electricity or gas, no matter what the weather, Azram has been there every day, working tirelessly to oversee the refurbishment. In the initial months after the flood, efforts were focused on the clean-up, with Azram and helpers shifting debris in the harsh winter weather.
"The volunteers were angels," he said.

"They helped to clear everything, filling skip after skip. There was so much wasted stock."
Finally, after lots of clean-up and paperwork, the refurbishments started in April 2016. Unfortunately, due to problems with insurance cover, the flood was damaging financially as well as physically, with Azram having to invest hundreds of thousands of pounds of his own money into bringing the business back to life.
"Breaking is easy, mending is difficult," Azram mused at the end of a painful and trying fourteen-month journey.

"I've missed my customers. After fourteen months I am so pleased that my loyal diners are so happy to see us reopen."
Glancing around at the full tables and seeing the elated looking faces of people swarming in through the doors, it's easy to understand why it's been non-stop since their reopening.