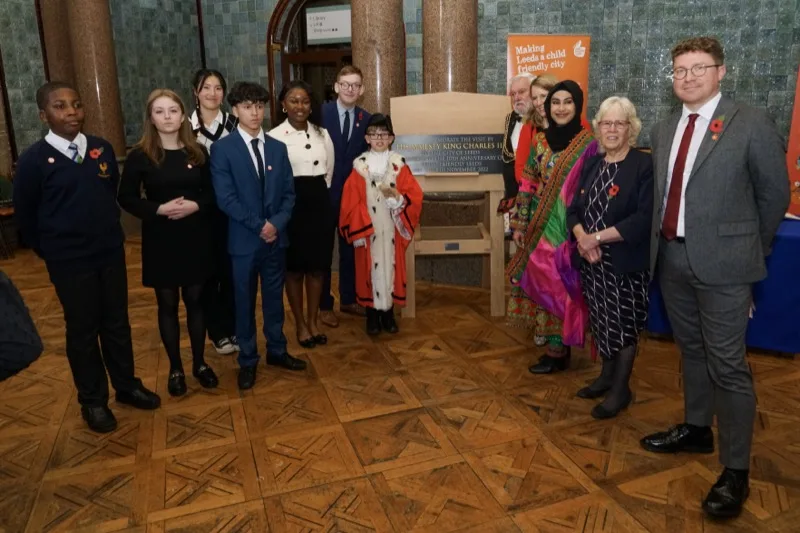 Children and young people in the city are being encouraged to cast their vote in the election to decide the next Leeds Children's Mayor.
The programme is now in its 20th year and Leeds was one of the first cities in the UK to elect a young mayor.
It is a unique opportunity for the city's youngster to learn about democracy and voting whilst enabling and encouraging them to be more community-minded by considering how they could make improvements in their schools and local areas.
This year's Leeds Children Mayor, Mason from Whitkirk Primary, in partnership with John Jamieson SILC, is now coming to the end of his successful term.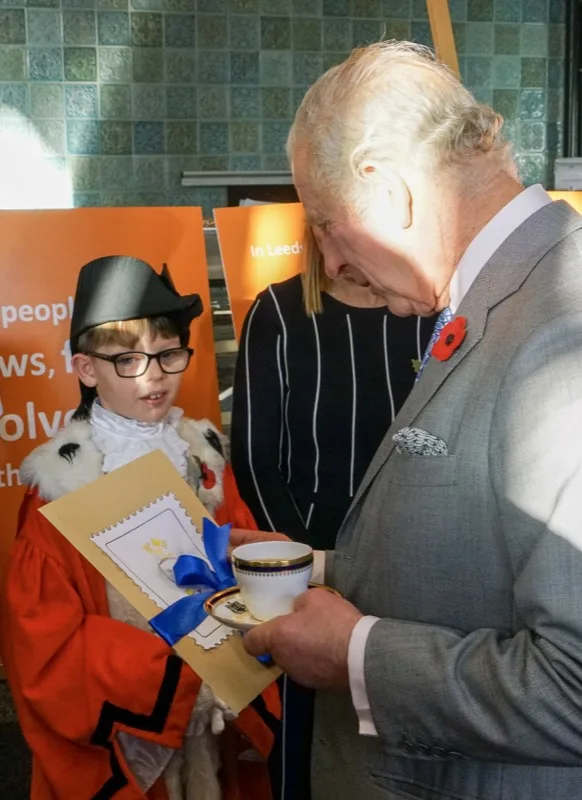 His achievements include holding a School Olympics Event, that was a key promise in his winning manifesto, which encouraged inclusion with children of all abilities coming together to take part in different types of sport and activities. He also played a leading role in welcoming the newly crowned King on his visit to Leeds.
All year five pupils across the city are asked to write a short manifesto each year, outlining ideas for how they would improve Leeds for young people.
Each primary school in Leeds is then able to submit one candidate, who are then shortlisted down to a final 12 by a panel of young people, based on their manifestos.
Children and young people aged 5 to 18 years old who live and/or go to school in Leeds have till 5pm on 25th September 2023 to cast their vote and can do so by visiting the pop up voting station in Leeds City Museum and Leeds Central Library or alternatively they can vote online at https://tinyurl.com/LCMVote23.
The newly elected Children's Mayor is set to be announced by the Lord Mayor of Leeds, Councillor Al Garthwaite at a civic reception event on Thursday 5th October. Voting closes at 5pm on 25th September.
The 12 finalists this year & their missions
Georgia – Drighlington Primary School: Supporting good mental health by creating safe spaces and pupil champions in school to encourage people to share how they feel.
Keyla – New Bewerley Community School: Create a Mental Health Day where we learn about the topic from professionals and families can have coffee mornings to share ideas and raise money for charities.
Jessica – The Grammar School at Leeds: Create dedicated wellbeing spaces with equipment, mindful activities and nature walks for children to unwind and relax as well as a website for self-help and support from therapists.
Daniel – Kippax Ash Tree Primary School: Create a Positive Powerful Voices campaign to tackle bullying by encouraging children to develop confidence through performances, debates and school events with positive role models.
Mohammed – Ireland Wood Primary School: Beat climate change through tree planting and community clean up events, creating a composting program and creating a community garden.
Lola – Great Preston Primary C of E School: Lets make art, music and sport more accessible for all kids through festivals, events and workshops in schools and across Leeds.
Dawud – Bracken Edge Primary School: Helping to tackle poverty through community meals for families, free and reduced cost activities and fundraising events for local charities.
Elsie -Hunslet Carr Primary School: Tackle poverty by creating school allotments to grow and share food with families and hold a fundraising event to raise money for food banks.
Joshua – Stanningley Primary School: Create a Poverty Awareness Week where children can donate, volunteer at food distribution centres, plant fruit trees and promote kindness.
Islay – Thorner C of E Primary School: Create a 'school takeover day' where children can do their dream job. Schools can teach lessons on jobs, money management and profit to better prepare us for our future.
Jaxon – Bramley St. Peter's C of E Primary School: Raising awareness of disability discrimination by make schools, clubs and playgrounds more fun and inclusive.
Harrison – St Francis Catholic Primary School: Raising awareness of visible and hidden disabilities and young carers making spaces such as nurture rooms and play areas more accessible and inclusive for all.