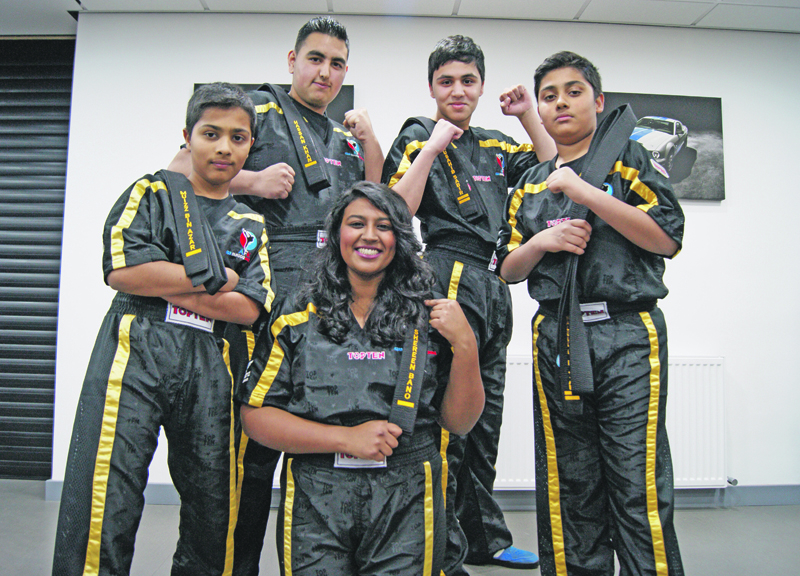 Black belt ceremony awards young trainers
Five martial artists from a kickboxing academy in Bradford were awarded their black belts last week after passing the grade in the fast-paced sport.
The students, from Azar Farooq Kickboxing, received the decorated honour at a special ceremony on Monday, with family and friends in attendance.
To achieve the final colour belt in the sport, the students had to complete moves and combinations from all previous belts, as well as newly introduced skills required for the black accolade.
Aged between 10 and 19-years-old, each group member took approximately five and a half hours to complete the rigorous exam and were not told if they had passed until the ceremony.
The youngest recipient on the day was 10-year-old Muin Bin Azar, who is also the son of head-instructor, Azar Farooq.
The Brackenhill Primary School student said it felt great to receive his black belt, at a younger age than his brother.
"Having done the exam back in December we were made to wait a long time to find out if we had passed so I am very happy," he said.
"My second Dan is what I want to achieve next and then teach kickboxing when I am older like my dad."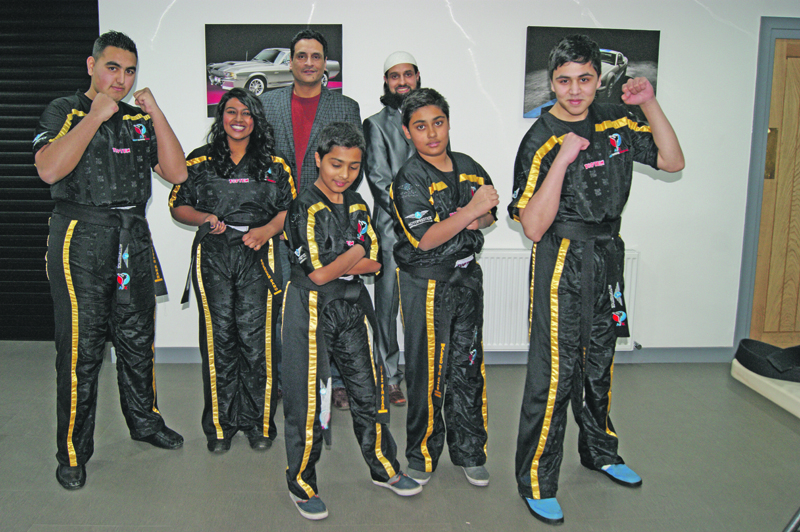 Shereen Bano, 19, a student at Bradford College, was the only woman to receive the black belt and said she would like to see more girls take up the sport.
"I have been doing this for six or seven years now so to have got this far in the sport is a massive achievement," she said.
"I want to keep going with it now and hopefully in the future open up my own dojo where I can help train young girls in the sport because they are currently underrepresented.
"It is great fun and I want more young people to get involved."
Azar added that all the 'kids have been great and all deserve their black belts'.
"It took eight weeks of intense training to earn the belt, building up fitness and stamina for the final grading which lasted over five hours," he said.
"It is a big achievement for each of these students who, with the support of their family and everyone involved, have been able to gain this qualification."
The other students who received their awards on the day were: 13-year-old Waleed Bin Azar (second Dan); Musahib Sabir, 16; and Hassan Khan, 17.
The presentation took place at Auto Prestige, In Bradford, and Arshad Mahmood, director of the company, explained why he was backing the academy and the importance of giving children access to sport.
"I have been involved with Azar for around nine years now and it is not for any personal gain, just to give something back to the community," he said.
"We need more people, and more groups, like this one which are not only helping to teach children about self-discipline but also creating a safe environment for them, rather than standing around on the streets."