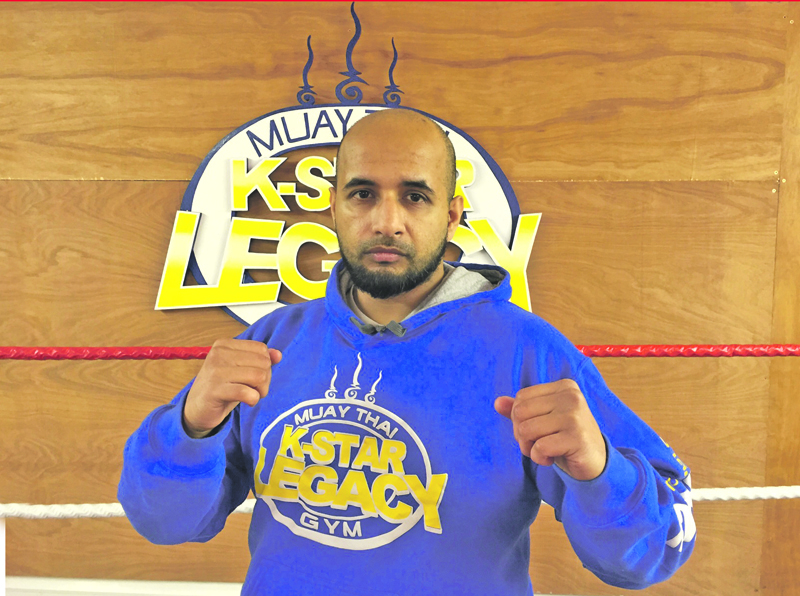 Exhausting seven-hour Thai Boxing challenge completed
Battered, bruised and hurting, Mubz Bajwa walks away from the ring after 111 consecutive rounds of boxing yet still has a smile on his face, knowing he has broken a world record and raised hundreds of pounds for charity.
The Birmingham competitor, who has been involved in the sport for almost 20 years, took on the mammoth challenge last month in an attempt to raise money for Mary Steven's Hospice.
Having completed a similar task of 150 rounds in April, Bajwa stepped up the challenge this time around, doubling the length of each round and adding the full-contact stipulation.
For more than seven hours, he came up against fellow Thai boxers, including former world champions, as he amassed an incredible tally of three-minute consecutive rounds with only 30 seconds rest between each one.
Explaining where the idea for the fundraising initiative came from, Bajwa said: "I had seen a lot of people around me doing things for charity and wanted to get involved in something a bit different.
"I had previously done a similar challenge back in April but this was something much harder."
He added: "Once I thought up this idea and told people about it, there was no going back. I had some people saying they would travel from abroad just to compete in a few rounds with me so I knew it was going to happen."
After the challenge, Bajwa was told he had broken the Guinness World Record for most consecutive rounds of full Thai sparring – including elbows and knees to the face.
"When it was all over I was just so relieved, I had been hit so many times," he said.
"After ten rounds I remember thinking to myself, there are another 100 of these to go yet, but it wasn't until the 60th or 70th that I really began to feel it.
"Every hit was hurting and felt so heavy by then but I knew that I just had to keep going because people were counting on me."
Taking place at the K-Star Muay Thai Gym, in Oldbury, the now World-record holder added his thanks to all those who had supported him throughout the day.
"I have to thank Damion Trainor in particular who let me use his gym all day and even started the sparring with me in the early rounds.
"He is a former two-time world champion in the sport so it was definitely a tough start which set me up for the rest of the day. Also, a big thank you to everyone who has donated so far and for their messages of support."
The World Record attempt was completed on behalf of the Mary Stevens Hospice which offers specialist care for people living with cancer and other life-limiting illnesses, as well as dedicated support for their families and carers.
Bajwa's friend's mother was cared for at the hospice in her final days before sadly passing away and the 'amazing care' she received was further motivation for the challenge.
If you would like to sponsor Mubz Bajwa, you can still do so by visiting his JustGiving page.