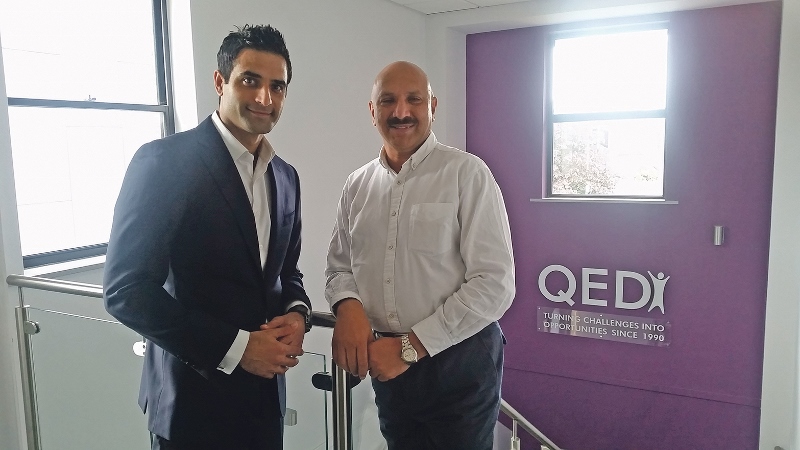 ITC began as a start-up business in the bedroom of a Bradford home 10 years ago and is now the preferred telecoms provider for many leading businesses within the region. ITC is now celebrating a decade in business, success and growth.
The company was set up by founder; Nasar Hussain in 2006 who developed the firm into a trusted telecommunications provider with a considerable reputation for going the extra mile for their consistently expanding client base.
After working for a major national telecoms provider previously, ambitious entrepreneur Nasar promptly realised there was a gap in the market for a local provider for local businesses and therefore made a decision to bite the bullet and enter in to the telecoms industry.  
Initially ITC only provided call & line rental packages; in 2008 the business experienced substantial growth with the introduction of additional services – including telephone systems and provision of broadband services.  This facilitated the need to expand to larger offices on Manchester Road, Bradford. This move was significant as the office presence attracted more and more business to sign up to the packages, which very rapidly led to ITC becoming integral to the day to day running of the organisations it served.
As further services were added to the product line on offer, a complete telecoms package became available under one roof and once again expansion was needed to facilitate the increased workforce of locally derived talent.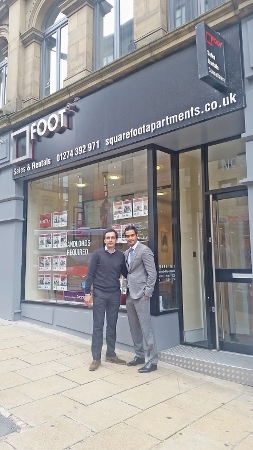 Significant investment was needed for the new site, and with the support and cooperation of Bradford City Council, a new cutting-edge site was officially launched in 2014.  The purpose designed site, located in Bradford's Listerhills Science Park was officially opened by then Lord Mayor, Cllr Joanne Dodds. The new premises ensure ITC continue to lead the way in independent telecommunication consultancy services for small and medium firms in Yorkshire and across the UK.
Nasar Hussain, Director said "Ever since ITC was established, the same core values and principles have existed as we put businesses and customers' requirements at the heart of everything we do." He continued "Although our outreach has expanded across the UK, the method in which we deal with our clients remains the same, seeing them as valued customers – not just another number. 'Simplifying Telecoms' is the mantra we believe in; from the first day to the present, every member of our team is focussed on ensuring that nobody is left dissatisfied, whether it is a local sole trader or an SME."
Additionally to beaming with pride for 10 years of continuous growth in business, ITC also recently excelled in the Government's national "Superconnected Cities" scheme, ranking in the top five providers in the country – only behind BT, Virgin, Talk Talk and Metronet. ITC provided the most connections of any single supplier in Bradford, Leeds, Huddersfield, Halifax and Wakefield.  
"ITC is identified as a name businesses have trusted over the past 10 years, as can be evidenced by the national connection voucher scheme figures," Nasar added.

"With new ideas and an ever expanding products in the pipeline, there are exciting times here at ITC to look forward to."
If you would like to find out more information about how ITC can help your organisation, visit www.clickitc.co.uk or call 0345 652 0450.  Alternatively you can email info@clickitc.co.uk
To mark ten years ITC are giving customers the chance to take advantage of two incredible offers.
£10 mobile package – Unlimited minutes, Unlimited texts, 2GB data (Terms and Conditions apply)

£7.50 landline package – Free calls to mobiles and landlines (Terms and Conditions apply)