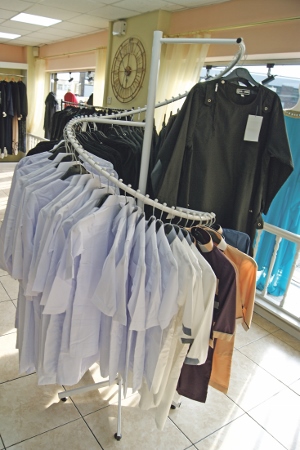 Abayas and jubbas from the heart of Bradford
As Ramadan draws to a close this month and Eid celebrations take over, one fashion house in Bradford is ensuring 2016 is the most fashionable year yet.
Amira Abayas, located just off White Abbey Road, offers something for every taste and budget with abayas and jubbas imported from around the world.
Offering elegant modest clothing, in hundreds of designs, prices range from just £19.99 up to £99.99, with style sewn into every purchase.
Zubair Khan, who opened the store in January this year, says he wants to make sure the store's first Eid is a memorable one for its customers.
"We want sisters to be able to wear something modest this Eid but at the same time classy," he said. "They don't have to settle for something old fashioned anymore.

"Instead, our collection of Abayas brings elegance to the market whilst upholding traditional Islamic values."
The Amira Abayas Exclusive Line boasts some of the most eye-catching womenswear in the city. From heavy duty chiffon designs to delicate lace outfits, all tastes have been accounted for in the range.
This past week, new Turkish imports, under the official Amira label, have also arrived, just in time for a pre-Eid purchase. Handmade out of the highest quality materials, the designs are sure to fly off the shelves, with limited numbers available.
"To celebrate Ramadan we have cut prices on almost everything in store," Zubair said.

"You can pick up a mix of 10 scarves for a tenner and three £40 abayas for £100.

"We have stylish jubbas for men and a range of childrenswear for boys, girls and even toddlers to make sure everybody can get into the holiday spirit this Ramadan."
Eid gifts and cards can also be picked up from Amira, with their own perfume line providing blissful scents to all who wear them.
"The response throughout the holy month has been great so far and we are expecting an end of Ramadan rush so I would urge any customers to head down to the store early to avoid disappointment," Zubair added.
Call in to Amira this Ramadan to pick up an Eid outfit worthy of any big occasion.