All work carried out by Council for Mosques, including that during the pandemic, has been delivered off it's own back. No monies have been transferred by Bradford Council as yet.
A seemingly sinister and defamatory video being widely circulated via WhatsApp slams the conduct of Bradford's Council for Mosques (CFM) and its president Mr Zulfi Karim DL.
Labour councillor Mohammed Amran, who represents the Heaton Ward, chaired a meeting in which he calls for a public inquiry into what he implies as Mr Karim's gross misconduct. He has shared this video publicly via WhatsApp.
Councillor Sarfraz Nazir and assistant director Jenny Cryer from Bradford council seem to have partaken in the video meeting along with others.
Cllr Amran specifically questions why Mr Karim hasn't been able to deliver around £200,000-worth of Bradford Council contracts awarded to CFM; and questions why Mr Karim has set up a 'private limited company' under the name of 'Urban Reach' to carry out this job.
The video highlights Mr Karim as a director of Urban Reach, but Cllr Amran fails to mention that there are, in fact, two other directors listed on it at Companies House.
Cllr Amran can be heard stating that this is a "disgrace for Bradford, and a "disgrace for public health", questions accountability for public funding, and suggests that Mr Karim should resign from his role, all to the backdrop of horror punk music.
Asian Express investigated and discovered that no monies have been released to CFM or Urban Reach for the awarded commission from the Bradford Council as yet.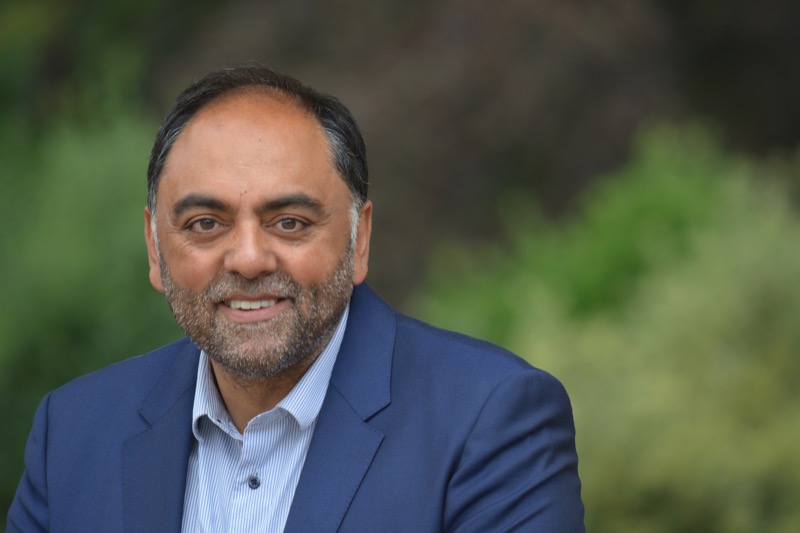 Also discovered is that Urban Reach is not a private company but is, in fact, a not-for-profit Community Interest Company (CIC), where all assets are protected from being disseminated amongst any members.
The CFM is a membership organisation. It has the infrastructure to deliver services such as funerals and bereavement support, but doesn't have the legal parameters to procure and deliver any commissioned projects outside normal remits.
The work carried out by CFM, and indeed Mr. Zulfi Karim, particularly since the beginning of the pandemic in March 2020 has been done all off CFM's own back.
Procuring additional Muslim burials places in Bradford due to Covid-19, creating and promoting translated messages of keeping safe, and disseminating vaccine myths, are just a snapshot of the endless work done by CFM, its board members and volunteers.
To deliver essential communications campaigns, CFM in agreement with its board, developed 'Urban Reach Partnership CIC' to provide an infrastructure necessary for delivering projects across the city.
What is a CIC?
CIC's are not-for-profit social enterprises that want to use their profits and assets for the public good and are overseen by the Regulator of Community Interest Companies.
For stakeholders, it ensures the asset lock and community purpose are regulated. It has a higher profile while growing network and voice within the social enterprise and third sectors.
CFM Statement
Following Cllr Amran's video, CFM's executive board released a statement which says: "Urban Reach is a Community Interest Company (CIC) set-up by the Bradford Council for Mosques (CFM) Executives.
"It was developed to act as a vehicle through which CFM can develop and deliver communications campaigns that reach all corners of Bradford.
"The work of Urban Reach has achieved local, national, and international coverage. It has been highlighted as an exemplary model for Covid-19 communications by the Cabinet Office and Councils across the country.
"As a CIC, Urban Reach is limited by guarantee and its Articles prevent the distribution of its assets among its members.
"Urban Reach successfully secured funding from Bradford Council after demonstrating its credentials in a competitive procurement process.
As soon as funding is received, all the current CFM Executives will be appointed Directors to add to the three existing Directors.
"CFM also notes that defamatory and vexatious allegations concerning Urban Reach's governance have circulated on social media. For the avoidance of doubt, CFM completely refutes these allegations and asks those responsible to withdraw them immediately.
Cllr Amran was contacted by Asian Express for more information, but he has so far not responded. The matter is undergoing investigation.