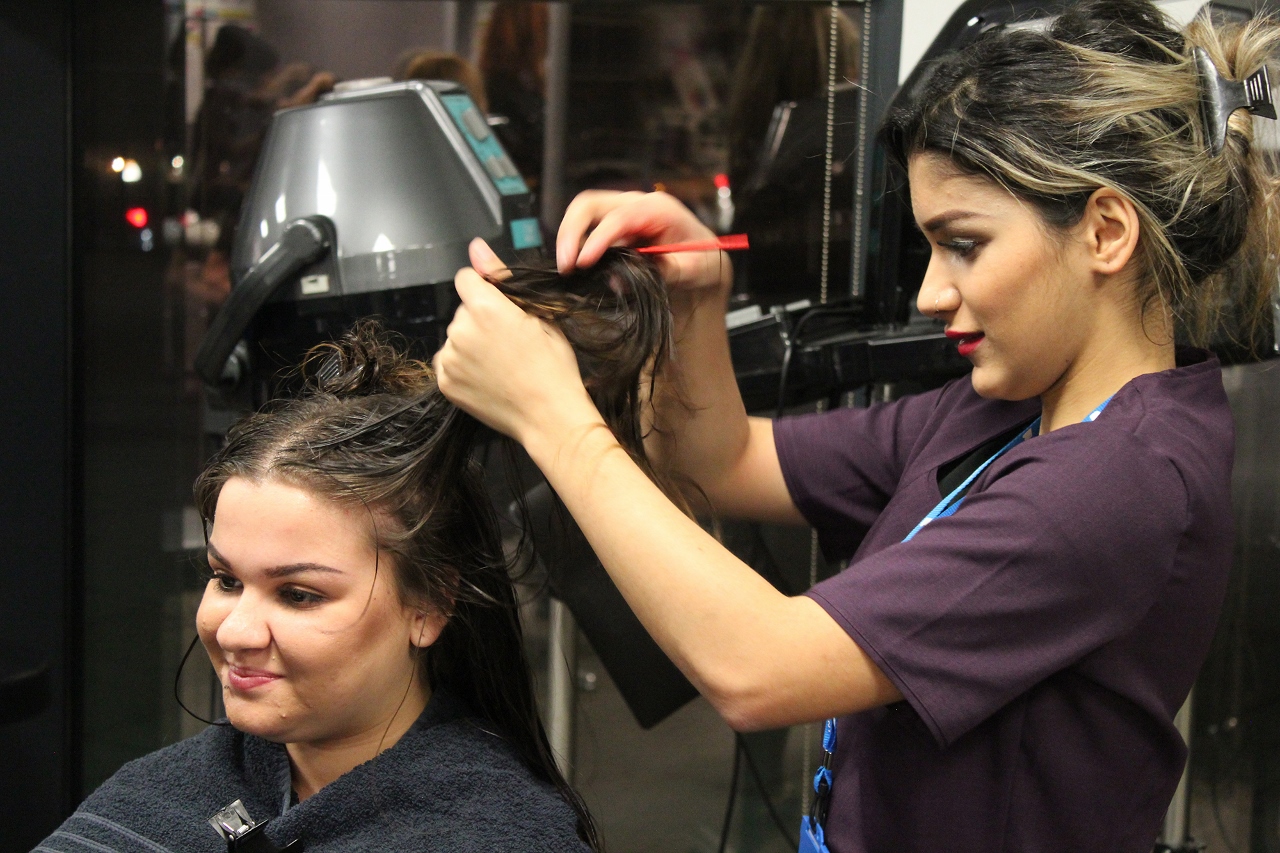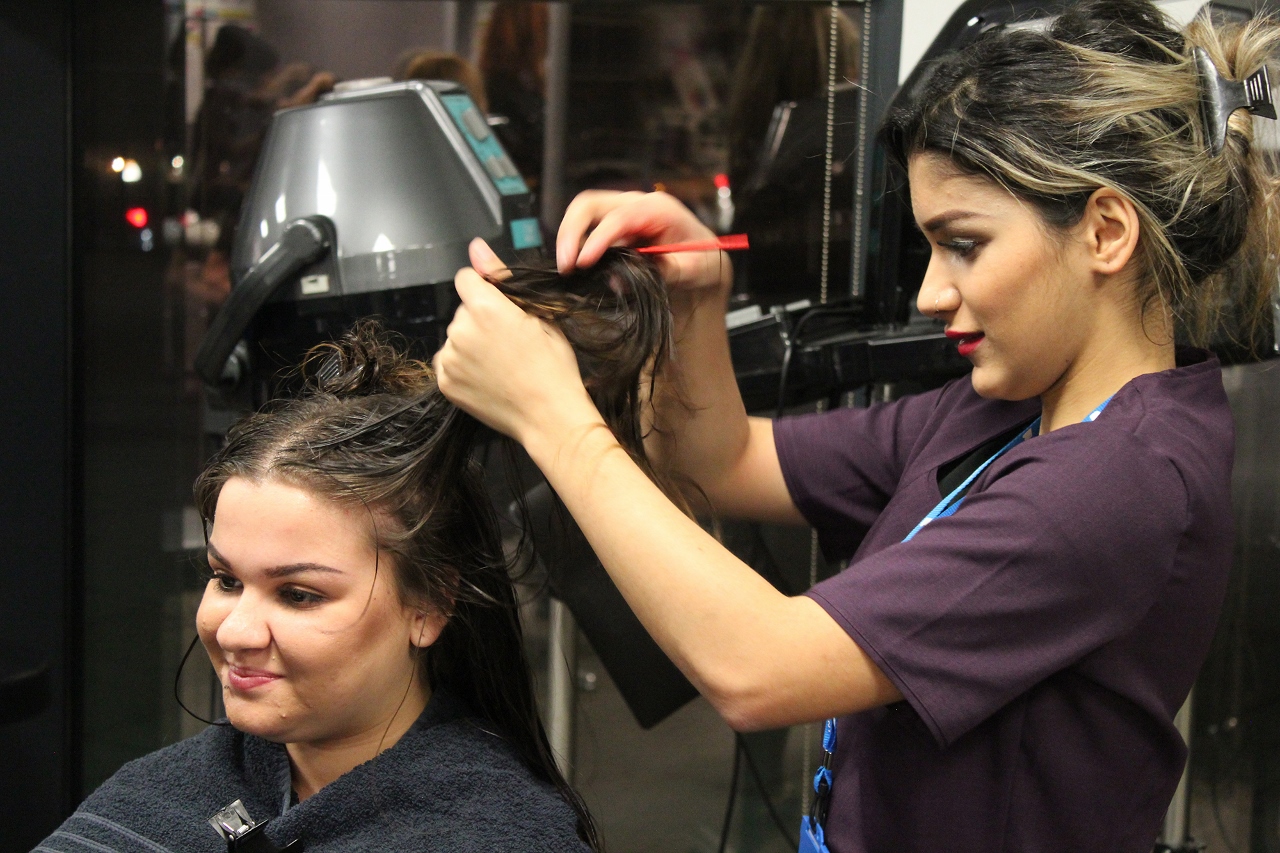 In a parents' evening with a difference at Bradford College, loved ones left with manicured nails and blow dried hair as well as glowing reports of how students are flourishing in their first term.
The hair and beauty department at the college held a Time to Shine evening at which the first-year students gave treatments to family and friends to showcase the technical skills they had developed since starting their hair and beauty courses in September.
Among the students showcasing their skills was Viktoria Galamb, 18, a Level 1 Hair and Beauty student who was thrilled to style her mum Valeria's hair.
"I am very happy to show my mum the salons where I have my lessons and to show her what I am learning," said Viktoria.
"My mum is very proud of me because I came here from Hungary three years ago knowing no English. She is pleased that I have made friends and am learning and getting skills for a career."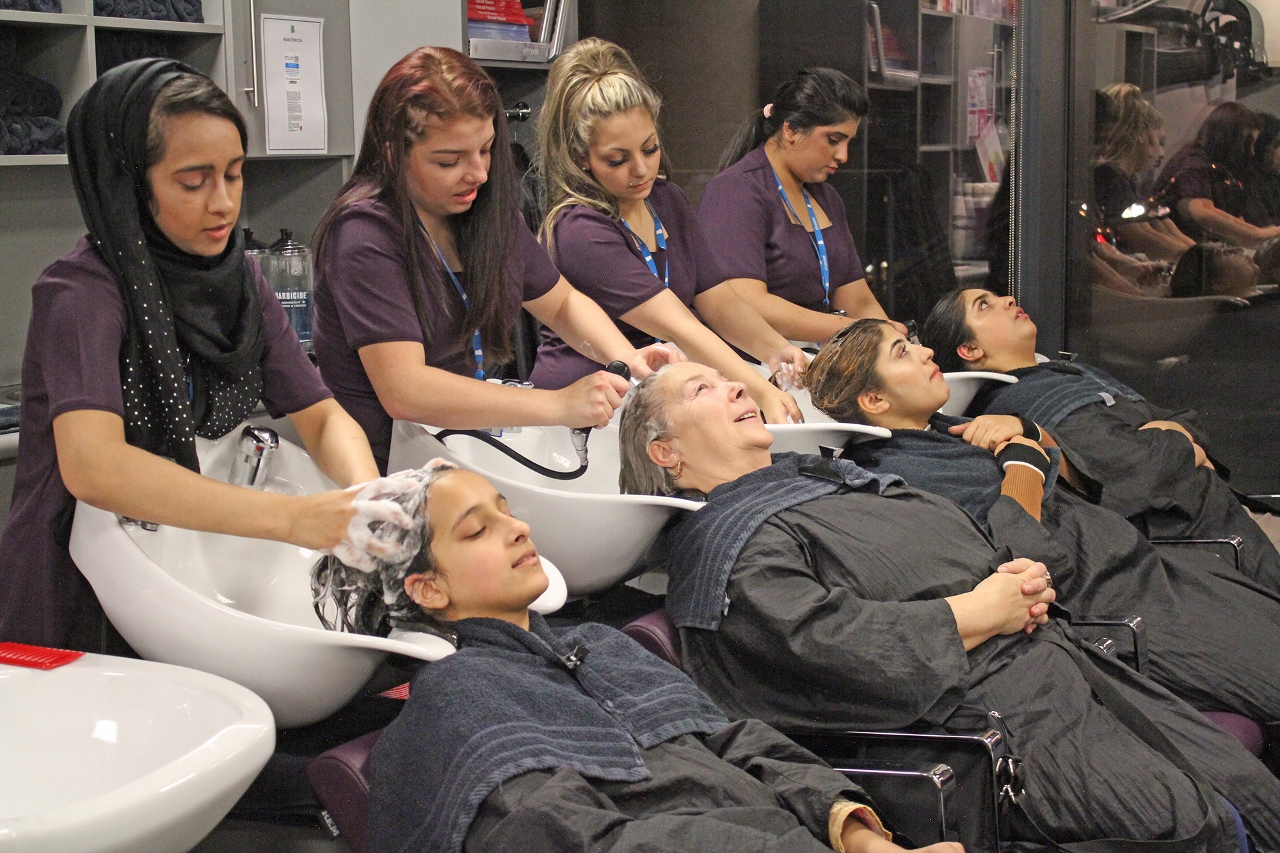 Level 1 student Salma Shahid invited her twin sister Sonia into the salon for a hair treatment.
Sonia, who is studying business at the college, was impressed by her sister's skill.
Sonia said: "I think we might end up opening a business together. She can do the beauty side and I can do the business side."
Beauty therapy student Melanie Yeadon treated her mother-in-law Donna Fleming to a manicure.
Melanie said: "I think it is a great idea to have your friends and family come in and see the great facilities we have in college and benefit from what we have learned so far."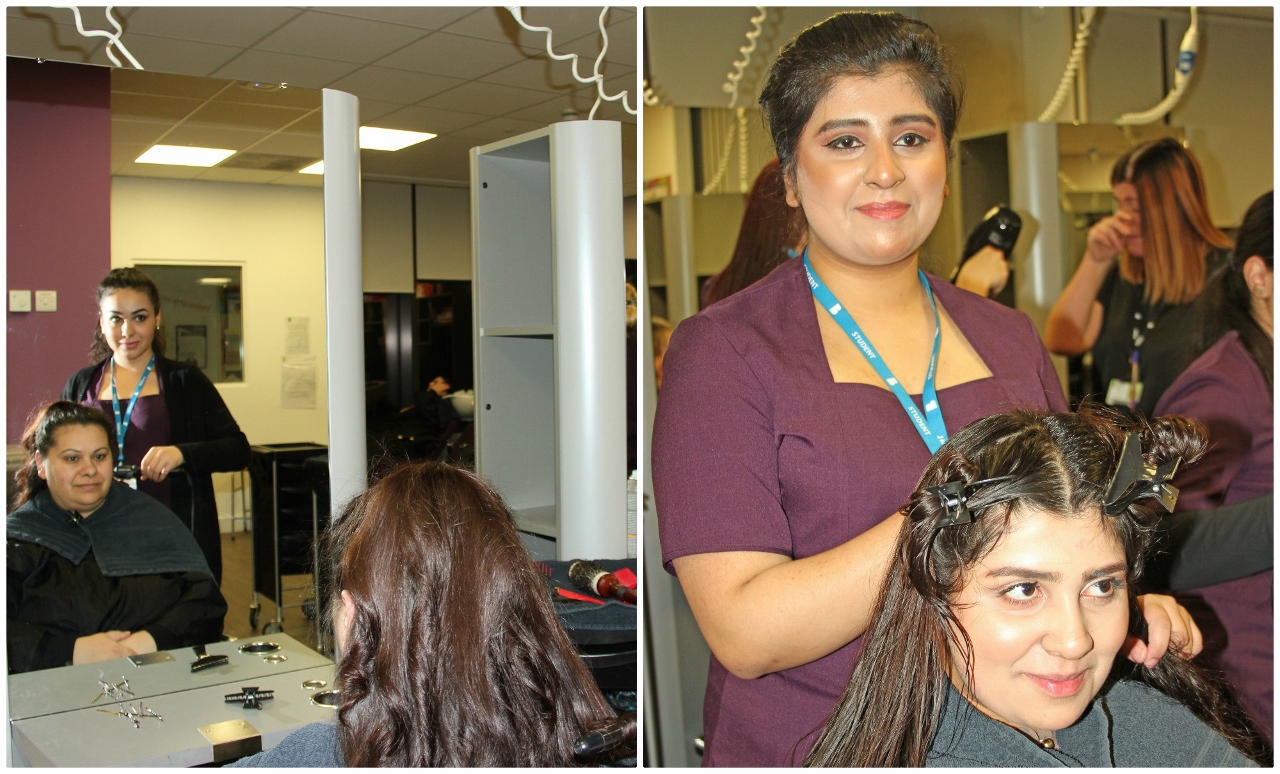 Tutors handed out a number of special awards during the event including the most improved award, the happy award, the most helpful award and the 100 per cent attendance award.
Bradford College offers a range of courses in hair and beauty.
The college's £50m David Hockney Building on Great Horton Road includes a nail bar, hair salon, beauty therapy rooms and a spa that are open to the public offering a range of services in health, wellbeing and beauty at affordable prices.