"It's a race against time – the BAME community must step forward and help the efforts to find the right cure."
As the race for COVID-19 cure gathers further pace in Bradford and having witnessed the devastating impact of the virus first-hand, a Bradford woman is urging Black, Asian and Minority Ethnic (BAME) residents across the district to take part in the trials.
Saira Ali, 50, from Saltaire, is among the 500 volunteers currently taking part in vaccine trials at the University of Bradford, and this week had her second and final dose as part of the research.
Now, as the city prepares to play host the next round of research trials to find a cure for COVID-19, she has shared her story in the hope that it will encourage more vaccine volunteers from Bradford's BAME community to follow in her footsteps and sign up.
Tragically, she has known several people living in the district who have died as a result of the virus. And her husband Zulfi Karim DL, President of Bradford Council for Mosques was also critically ill in March with COVID-19.
"When he became gravely ill with the virus in March, it was a really harrowing time for the whole family.
"I'm urging people from our Asian community to become 'vaccine volunteers'. It's a race against time for our district in finding a successful COVID-19 cure."
"Without the skills and support of all the health professional at the hospital as well as our friends who are doctors, I truly do not know whether he would have survived," said Saira, who is a landscape architect and team leader of the Landscape Design and Conservation Team at Bradford Council.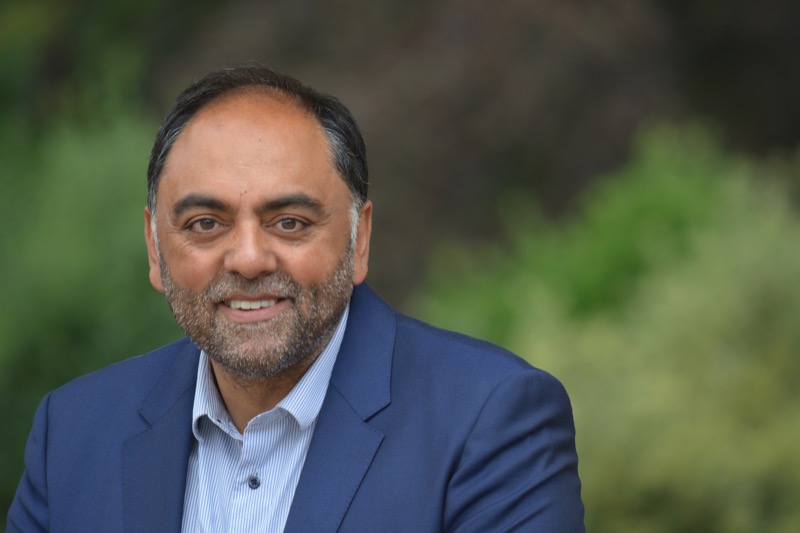 "Eight months on, he is still suffering every day from the lasting effects of this terrible virus – a victim of a condition which medics call 'long COVID'.
"It is a long journey and he may not ever fully recover to the level of health he had before. Yet he is one of the lucky ones.
"Too many people I know, particularly from our BAME community, have lost their lives to COVID-19.
"So becoming a vaccine volunteer is just one of the ways I have tried to pay tribute to them, and prevent other friends and family members falling victim to this devastating pandemic."
She added: "I had no second thoughts about putting my name down and playing a small part in this inaugural study – and I've been supported and kept informed every step of the way.
"It's been a really positive experience from logging on to the recruitment website to have the final dose. I now can't wait to see if I have been able to make a difference."
"The fact that Bradford is at the international forefront of this research fills me with great pride too."
Under the leadership of researchers and doctors from Bradford Teaching Hospitals NHS Foundation Trust, the local NHS is working in partnership to test the effectiveness of a new vaccine developed by US biotechnology company Novavax.
Some 500 people have joined Saira in taking part in the first round of this research – now a further 200 volunteers are being invited to participate in round two of it.
Pioneering vaccine trials involving other global pharmaceutical companies are also expected to begin in Bradford in coming months, underlining the need for more volunteers to continue to sign up and take part.
"I've completed the vaccine trials and look at me – I'm absolutely fine," adds Saira. "But we need more people, particularly from Pakistani, Indian and Bangladeshi backgrounds to assist in securing our future.
"If I can do it, so can you – we can all unite and help find the cure for Covid-19. I'm urging people from our community to step forward and volunteer for the vaccine trials."
Find out how you can become a Bradford vaccine volunteer here https://bepartof.bradfordresearch.nhs.uk