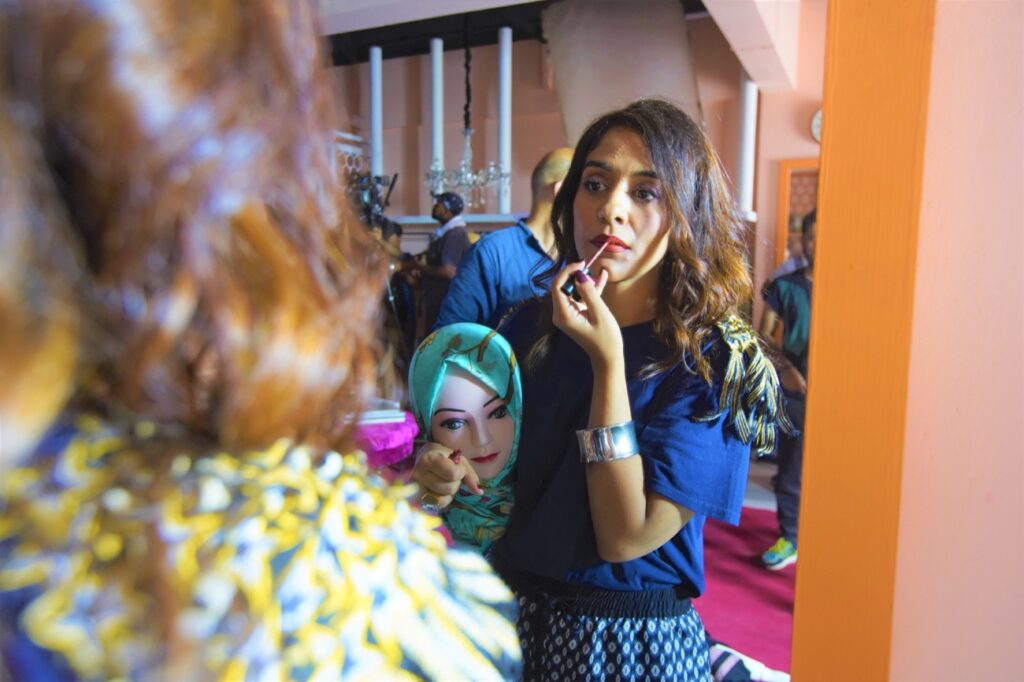 A critically acclaimed British-Pakistani filmmaker embraces female empowerment and brings a new look to Pakistani TV with the unravelling story of four women who leave their old lives to make new beginnings. And that's not all… is the first 'made in Pakistan' drama to feature a lesbian relationship.
Written and directed by Leeds-based Asim Abbasi of 'Cake' fame, 'Churails' is about women on the fringes of society. It features a talented cast led by Sarwat Gilani Mirza, Nimra Bucha, Mehar Bano, and Yasra Rizvi for this power-packed narrative.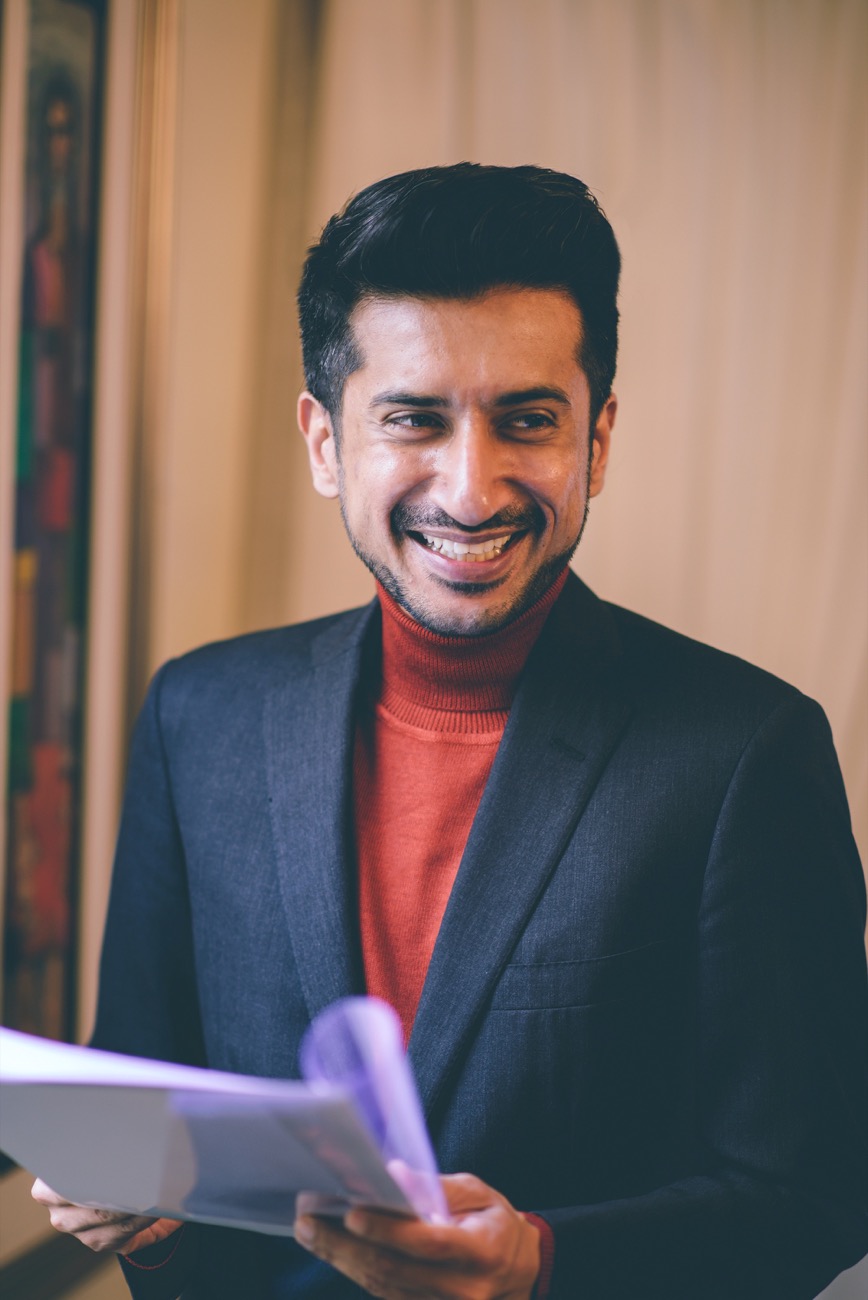 Narrating the story of four self-proclaimed churails who come together to open a covert detective agency, the women team up to expose cheating husbands amongst the city's elite.
"In Pakistan, being a woman is the equivalent of being a sexual or ethnic minority because of the power dynamics of patriarchy…"
As their operations expand, they come to be saviours of abused, harassed, and mistreated women. The gripping and fast-paced storyline covers myriad issues such as child abuse, sexism, the domination of class and race.
The series seems highly controversial as the main characters are seen smoking and swearing.
The 10 episodes tackle a myriad of brush-under-the-carpet issues such as child abuse and domestic violence, as well as same-sex relationships, which is illegal in Pakistan. The drama also features a transgender character, all of which makes highly controversial content sparking a whole host of tenacious debates.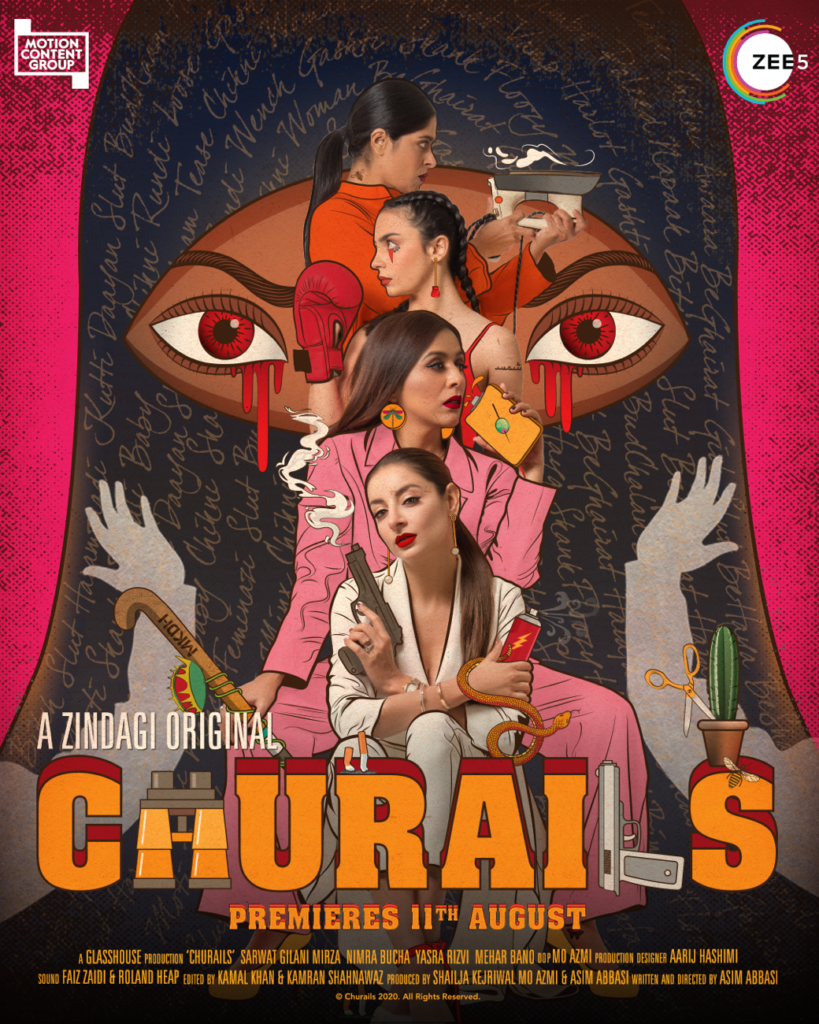 Director Asim Abbasi says: "In Pakistan, being a woman is the equivalent of being a sexual or ethnic minority because of the power dynamics of patriarchy. The series is very culturally specific, but also very universal.
"The title of the show literally translates to mean witches but is more commonly used as an insult for rebellious or outspoken women. In India and Pakistan, in particular, any woman who is sexually and emotionally liberated is called a churail," he adds.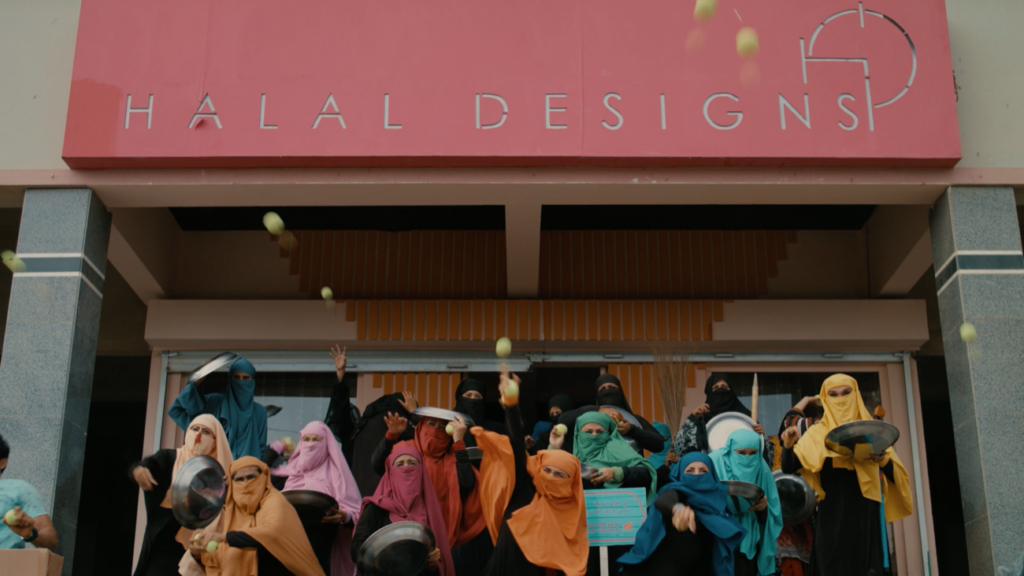 "Pakistani dramas are traditionally very female-oriented and tend to focus on domestic issues such as cheating husbands and difficult in-laws. I believe 'Churails' is a timely show with pertinent themes that will resonate with audiences globally."
Abbasi has aspired to capture not only the younger generation in Pakistan but also global audiences – especially those who would turn to Netflix or Prime and other streaming services. And the rave reviews are flying in fast.
Streamed from 11th August on ZEE5, Pakistani channel 'Zindagi' (which produced the series) has a commitment to genuinely original content with a voice that can transcend borders. 'Churails' comes with a larger purpose of encouraging dialogue on the stigmas associated with strong and empowered women.
Actress Sarwat Gilani said, "'Churails' is about having a realisation of what all you can do as a woman. It gives an understanding, insight, awareness, and complete realness of life through the characters and the story.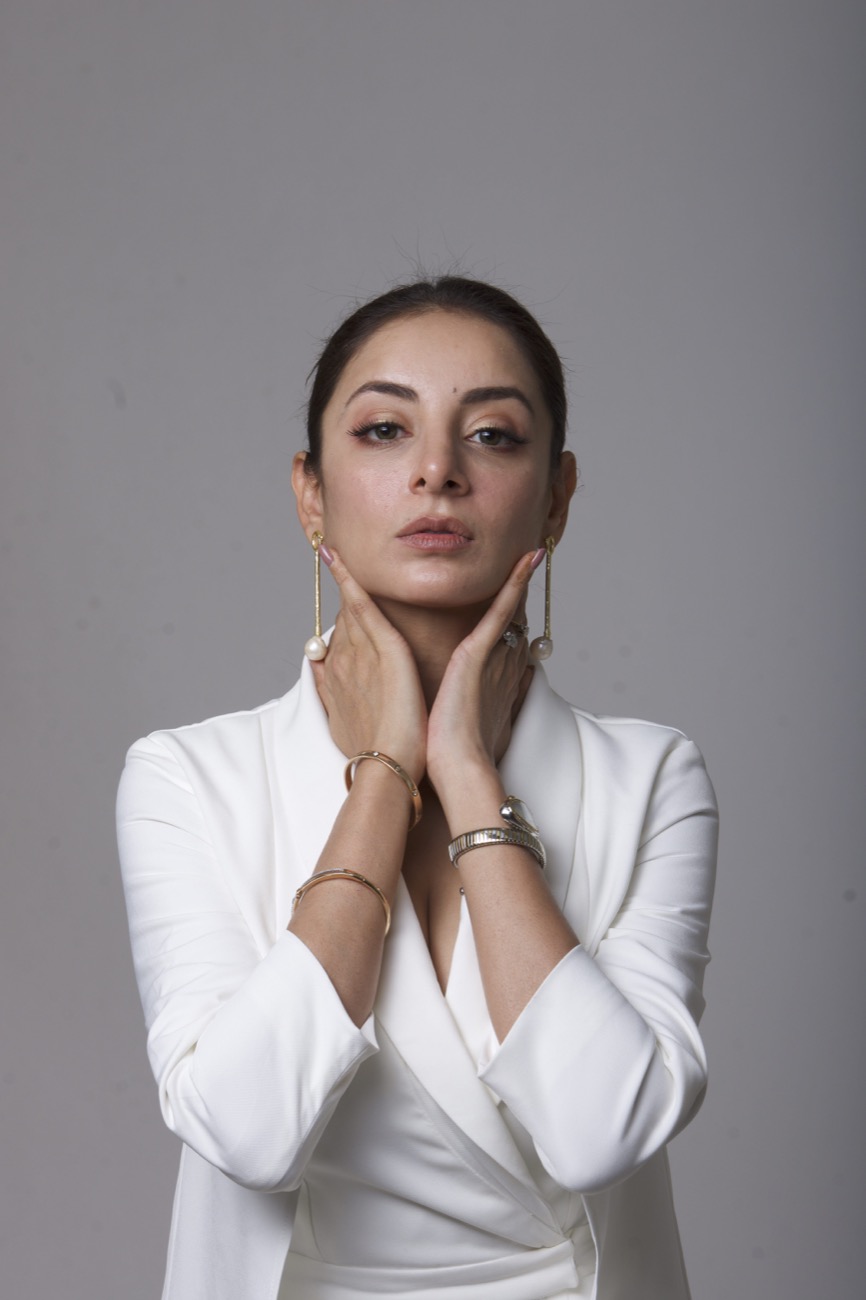 "The story is very well written and fabulously directed by Asim Abbasi, he literally took our breath away with his work.
"It has been an amazing feeling to be part of the super revolutionary change that this project is going to bring. I think Pakistani media will certainly change after 'Churails'.
"It's a show that has a lot of potentials, and to catch eyeballs at international level.
"I would like to thank Zee5, Zee5 Global and Zindagi officials that have given 'Churails' a cherry on top. It was a fabulous journey to be a part of."
Zindagi, launched earlier in India, had built a legacy of itself for presenting stories that are strong, powerful yet relatable.
Now launched on ZEE5 Global, the largest streaming platform for South Asians across the globe, the brand's first original series promises to take this legacy forward.
"Shows on Zindagi have always been unconventional, real and impactful. I am excited for the audiences' reaction to the show," says Shailja Kejriwal, Chief Creative Officer – Special Projects, Zee Entertainment Enterprises Ltd.
"There is an increasing need for women's voices to be heard, and not stereotype fierce women for their strength, or patronise them for their insecurities.
"Churails is bold, vulnerable, and empowering all at the same time."
Main characters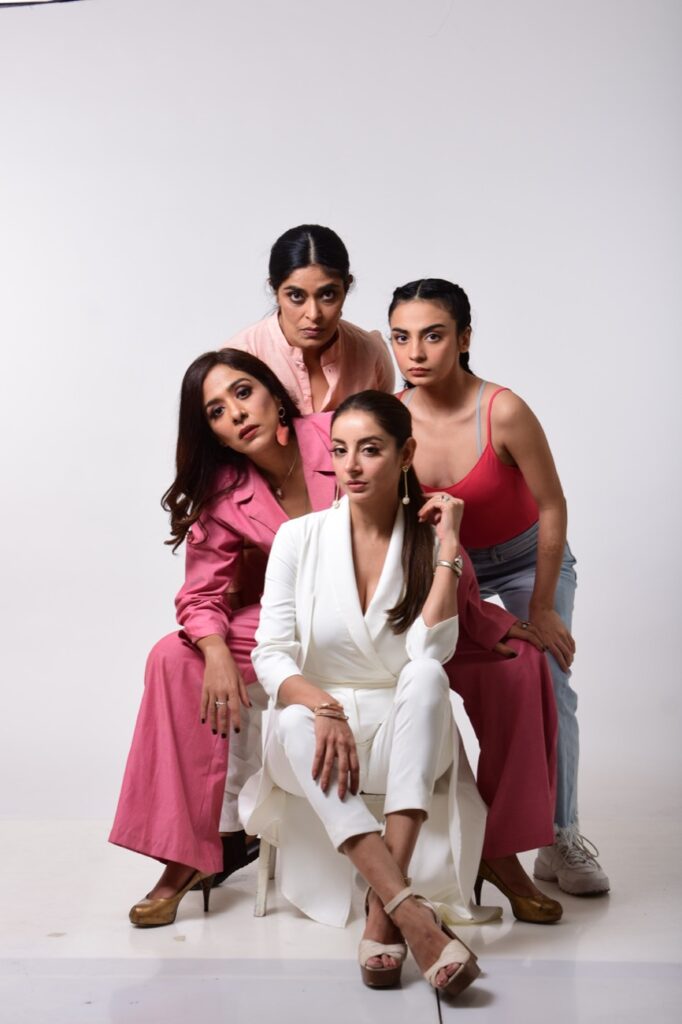 Sarwat Gillani as Sara
Sarwat Gillani will be seen playing the role of Sara an established lawyer who gives up her career to become a stay at home mother who looks after the family. When she finds out her husband is cheating on her, she decides that she has sacrificed enough and it's time to live the life she wants by starting a detective agency.
Yasra Rizvi as Jugnu
Yasra Rizvi will be seen as Jugnu, a socialite with alcohol addiction. She constantly has to fight the tag of a trophy wife that society puts on her and works as an event/wedding planner, before joining the detective agency. She is the one organising the finance and operations for the detective agency but she tries to hide her own problems with alcohol addiction.
Mehar Bano as Zubeida
Mehar Bano will be playing the role of Zubeida, an aspiring boxer from a poor household. She runs away from home to fulfil her dreams because he family refuses to let her become a fighter. She is also tough as nails and convinces the Churails to support more underprivileged women.
Nirma Bucha as Batool
Nirma Bucha will be playing the role of Batool, a foul-mouthed ex-convict. She has served a term of 20 years in jail for killing her husband and has the ability to bring fear in anyone she wants to. Batool remains poker-faced and doesn't speak much to hide her hurt from her past.
Meher Jaffri as Laila
Apart from the four founders of the detective agency, Meher Jaffri will also be seen in this series as Laila, a tech geek. She is the hacker who helps the women find out hidden details about their clients and targets.