Charities along with fellow members of the Disasters Emergency Committee (DEC) have launched a Coronavirus Appeal to raise funds to help the most vulnerable communities in the world fleeing from conflict and instability who now face the new deadly threat of Covid-19.
The DEC Appeal aims to protect people from the virus in the world's five most fragile states Yemen and Syria; Somalia, South Sudan and the Democratic Republic of Congo; and Afghanistan, where a total of 24 million displaced people live in crowded temporary shelter.
The response to overseas humanitarian crises also includes the world's largest refugee camp, in Cox's Bazar, Bangladesh. Here, Rohingya refugee camps are one and a half times the population density of New York City – but with nothing like the equivalent health facilities or sanitation.
Nur Jahan (top featured image) with her daughter Ismat walks through the narrow alley beside her tent in the Rohingya refugee camp, Cox's Bazar, Bangladesh. She says: "I have been living in this refugee camp for more than three years. There are many challenges we are facing including hot weather. It's tough to live inside these tents. The water crisis is remaining here. There is only one tube well in my block. I am coming to collect water from one corner to another corner.
"I know about Coronavirus. I heard that we have to clean hands often with soap. Then we have to dry our hands. We have to do it to prevent the disease. We also have to maintain distance from each other. If someone gets sick, we have to take the person to hospital. If someone has pain in the throat, body pain or fever. Then we have to take them.
"Now we cannot go to market to buy our essential items. We are not able to work so we are having trouble. We do not have any money; we cannot buy what we need.
"We are not afraid. We know how to wash hands, how to be safe. We heard from volunteers, they told us. We know that we have to clean our hands in every 20 minutes. We have to dry our hands and stay clean to stay away from the disease."
The UK-wide appeal is being driven by urgent humanitarian need – but also by "good sense", Alexander  Matheou, British Red Cross,  Executive  Director of  International told journalists at the appeal's press launch.
"We're not safe until we're all safe," he said. "The world is interconnected. We need to help each other in this time of need."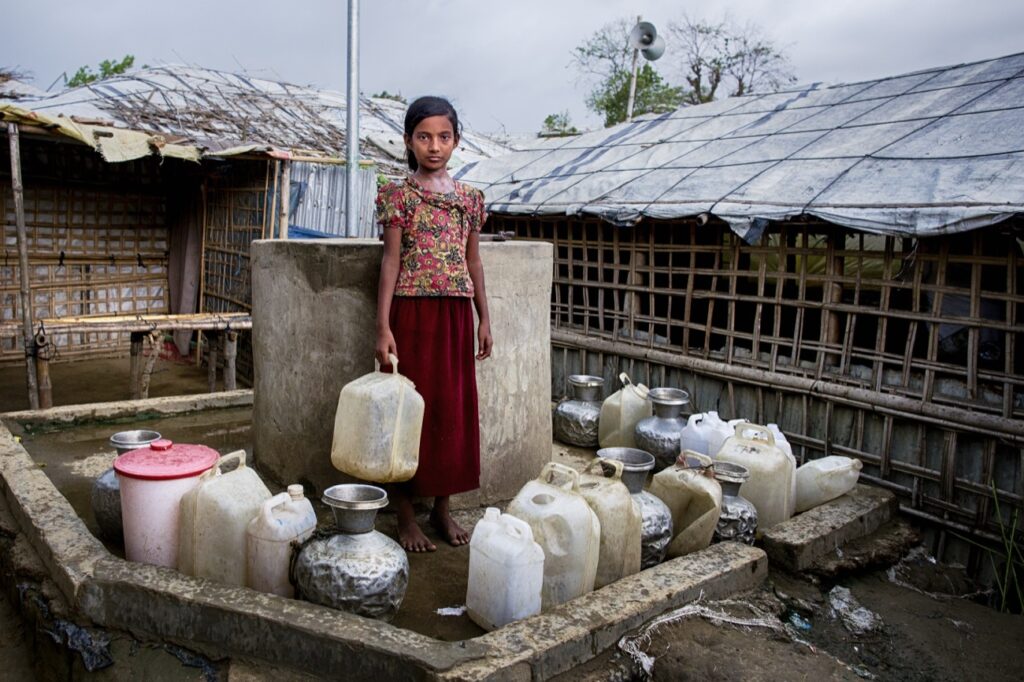 Saleh Saeed, DEC Chief Executive, said that countries such as Yemen, Syria, Somalia and South Sudan have been weakened by years of war and instability and now face a "new, deadly, silent threat".
In Yemen – where 50% of health services have been destroyed – the World Health Organisation says 1 in 4 people who are contracting Covid-19 are dying.
He added: "Here in the UK, we've witnessed great suffering and made unprecedented sacrifices to protect each other and save lives. We have seen too the tireless dedication of staff in our amazing NHS.
"But,  imagine living in one of the world's most fragile states – where there is  no NHS – and no other safety nets for the very poorest and most vulnerable. 
"Families  who have been forced to flee conflict, drought  and floods – living in crowded refugee and displacement camps – with little access to clean water, medical care or enough food – now face a new, deadly and silent threat: Covid-19."
Tufail Hussain, Director of Islamic Relief UK, said: "We have tragically seen more than 40,000 deaths from coronavirus in the UK, including a significant number of people from the British Muslim and wider BAME communities. Many in this country are hurting, having experienced unforeseen suffering over the past few months.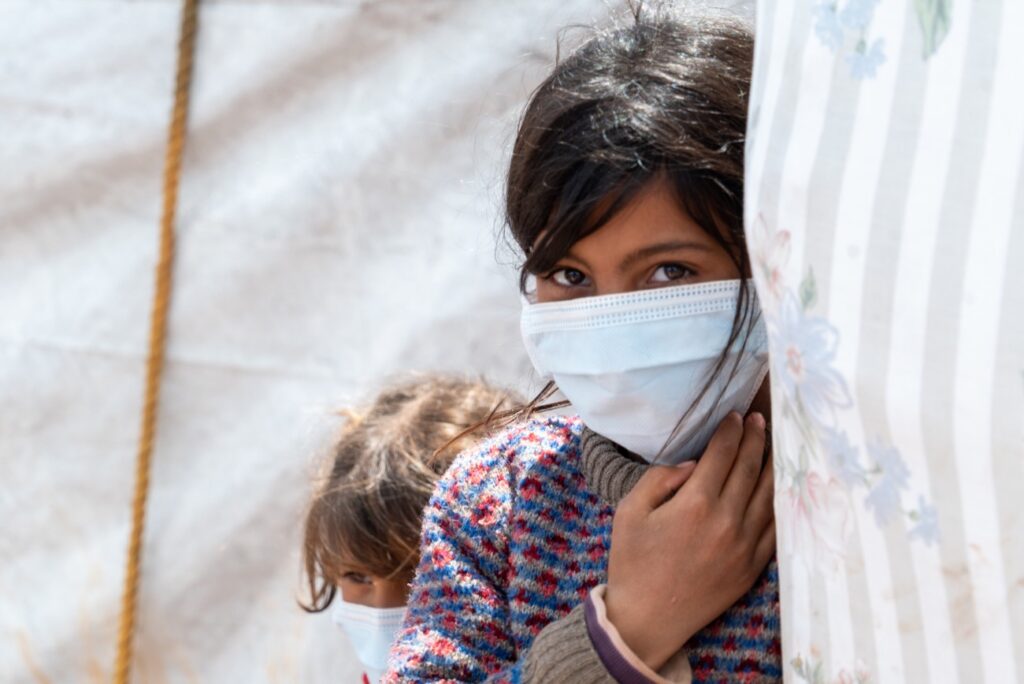 "The Qu'ran says, 'He who saves a life, it is as if he has saved all mankind.' We have recently been reminded of this truth more than ever as we have pulled together and stayed at home to support the NHS and save lives.
"The saying also applies to people overseas, in places like crowded refugee camps and conflict zones where this deadly threat is even greater. If you donate to help one person in a crowded refugee camp stay clean and healthy, everyone around them has a better chance too."
It is the first time that the DEC has launched an appeal for a disaster that has simultaneously affected both the UK and internationally.
The 14 DEC member charities are already present and working in refugee and displacement camps, despite the many challenges presented by the pandemic. But they urgently need more funds to scale up their operations and save lives.
The BBC, ITV, Channel 4, Channel 5 and Sky  will be broadcasting appeals in support of DEC fundraising. 
Every pound donated by the UK public will be matched by the UK government through its Aid Match scheme up to the value of £5  million.  This  support will double the impact of the public's own donations and will ensure that charities working on the ground can reach more of the world's most vulnerable people as they face the coronavirus pandemic. 
To make a donation to the DEC Coronavirus Appeal visit  www.dec.org.uk call the 24-hour hotline on  0370 60 60 900, or send a cheque. To donate £10 text SUPPORT to 70150.  Texts cost £10 and the whole £10 goes to the DEC CORONAVIRUS APPEAL. You must be 16 or over and please ask the bill payer's permission. For full terms and conditions and more information go to  www.dec.org.uk 
 
Stay up to date with developments on Twitter:  www.twitter.com/decappeal  or on
Facebook via  www.facebook.com/DisastersEmergencyCommittee