• We're eating & drinking more in lockdown: One in two people (48%) said they've eaten more, and one in three (29%) said they drank more alcohol
• We're less active: Nearly one in two people (46%) have been less active since working from home
Yoga teacher and fitness expert Binny Chadha Saandal says stretching keeps the muscles flexible, strong and healthy which is crucial in maintaining flexibility of the joints
It'd be fair to say that lockdown has been tough and we may have been living more sedentary lifestyles during the coronavirus crisis, which has taken an inevitable toll on our physical and mental health.
Since the pandemic hit, we've had to completely overhaul our lifestyles – from homeschooling the children, working from home, while curbing the amount of time we spent outdoors and having to stay away from our loved ones.
It's easy to feel out of control in the midst of a global pandemic, and when we're forced to rebuild our routines around social distancing restrictions. However, it's important to remember that we can still make our own choices in some aspects of our lives.
The most important part of any weight-loss journey is to add a good 30-60 minute workout 3-6 times a week such as walks
Yoga and wellbeing expert Binny Chadha says it can all change with a change in attitude.
"Whilst it's important that we have a positive body image, and appreciate ourselves just as we are, it's also important that we understand that putting on those extra pounds around our midriff can be a start of many health problems that can be avoidable," says Binny.
"We need to understand that just by losing few pounds or by giving up smoking/drinking we can start to see some immediate health benefits, like improvement in our mood and stress response.
"Over time these positive changes are in direct quotient to reducing various other health risks like high blood pressure, weak bone density, fertility, liver problems, lung infections, heart and brain degenerative diseases."
The most important part of any weight-loss journey is to add a good 30-60 minute workout 3-6 times a week such as walks, or just staying active during the day for mobility.
Even during these unprecedented times of lockdowns and tiered restrictions, there's an array of both free and paid online classes to choose from.
Calculate your BMI
"Depending upon your GPs advice try few things like Yoga, Zumba, Pilates, Body Balance, etc. don't be afraid to find out what you like, and explore the options with family to make it a fun time together," Binny adds.
"For people who don't feel up to braving the winter weather, yoga is the perfect alternative to improving mobility.
"With indoor exercises you don't necessarily need a lot of space – the size of a yoga mat will do just fine.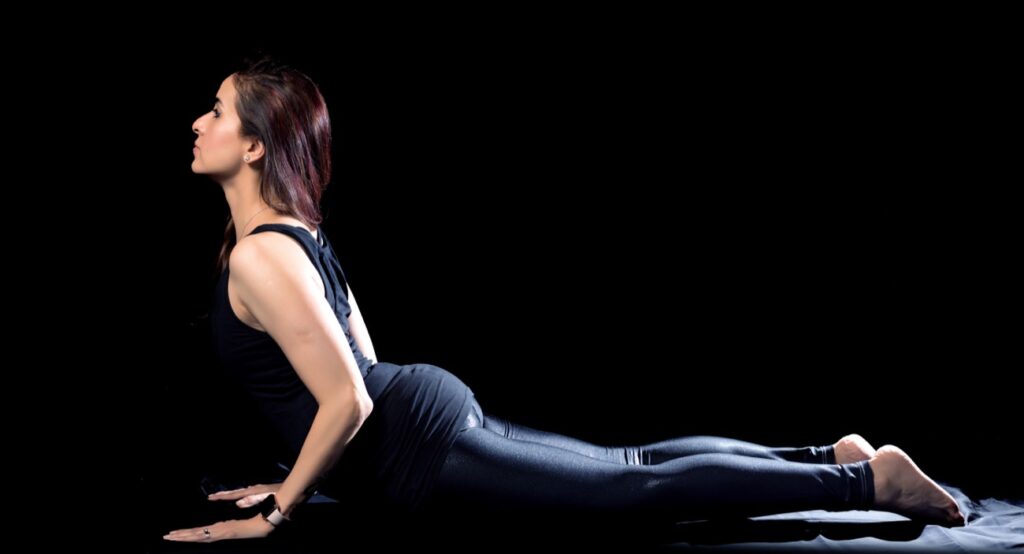 "Yoga can help you not just become strong in the body but also in the mind. Studies done by Harvard have shown that the side effects of yoga is relaxed mind, healthy body, strong immune system and at the same time it helps lower blood pressure , blood sugar levels and heart rate.
Binny adds: "Make exercise a top priority, and you don't have to find hours to do it, with 30-minutes of moderate intensity activity that increases your heart rate and breathing will see you reap benefits.
"Turn everyday things into active time. Make your everyday tasks more active. Take the stairs, walk to the shops, work up a housework sweat, spend time with the kids in the back garden – it all adds up."
Binny's top tips to weight loss
• Journaling is a good way keeping yourself accountable on what you're eating. Name it to tame it. Become mindful.
• Drink plenty of water daily (6-7 glasses).
• Consult your GP for help with your diet.
• Stay motivated – read success life stories , join a community page or support group like 'Better Health' (www.nhs.uk/better-health), or connect with like-minded people via online groups.
• Try and set aside 30-minutes three to four times a week of any activity you can comfortably carry out, and one which increases your hearth rate.
• Last but not the least make sure you get adequate sleep and to combat insomnia, practice breathing exercises and do some yoga stretches to release tension in the body. Listen to soothing guided meditation or music to be in the present and let go of the stress.