If you're going out of your mind whilst in the government induced lockdown, you're not alone.
To help you stay at home, Asian Express has curated a list of the best movie suggestions on Netflix: the best highly-rated, little-known titles available to stream.
Now, it's very easy to become lost in 'Netflix land' and believe you've already seen everything worth watching. Rest assured, there is very little chance you have.
Instead of recommending the same movies to you you've been hearing about for the past 20 years, we focus on the good ones that were overlooked.
To do this, we only recommend movies that have received a high rating from viewers combined with a high score from critics. So here are 20 movies to keep you going… and if we've missed any out, let us know so we can conducer it for this list.
The Boy Who Harnessed the Wind (2019)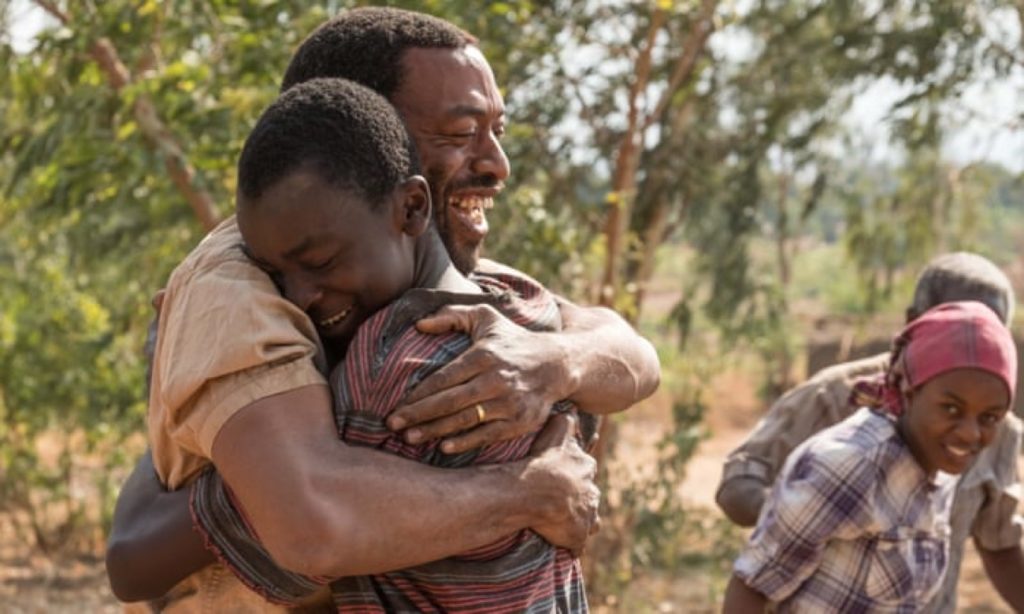 This movie's energy is completely intoxicating. It's the directorial debut of renown British/Nigerian actor Chiwetel Ejiofor, but it feels like the work of a veteran. In a true story told in English and Chichewa (a language from Malawi), a young boy is expelled from school because his parents couldn't afford tuition. At the same time, his village is struck by a variety of natural circumstances that bring them the threat of drought and famine. The young boy sneaks into the library in the hopes of making a windmill and saving his village, and you can guess what follows from the title. The triumph of engineering and a boy with a dream; mix in an incredibly interesting culture, full of unique family dynamics and a thought-provoking intersection between religion, tradition, and technology. The result is a delicate but uplifting movie, not to be missed.
Icarus (2017)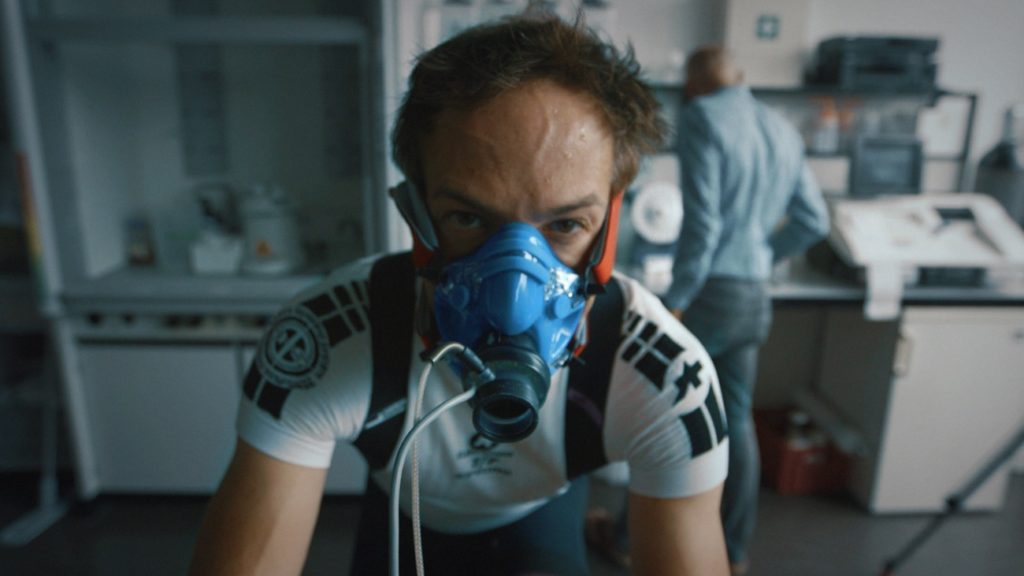 Icarus starts with director Bryan Fogel deciding to inject himself with doping substances and participate in a biking race undetected. By accident, he ends up in contact with a Russian scientist. This man transforms the movie from a personal experiment to a highly relevant political thriller. Dr. Grigory Rodchenkov, the scientist is at the center of accusations in Russia of a virtually impossible state-sponsored doping scheme. With links to the Russian president Putin himself, the movie keeps getting more and more interesting as the relationship between Fogel and Rodchenkov develops. Aside from all the madness that unfolds, Rodchenkov's likeable personality makes the story more relatable and humane, and gives an insight into the pressures of working in the regulatory body in a country like Russia. You will be astonished by how much material this movie has. A must-watch.
Blue Jay (2016)
Shot in black and white to be the best dialogue-driven, character-study film it can be; Blue Jay stars Sarah Paulson and Mark Duplass in a cozy, slow-burning film. Their characters, respectively Amanda and Jim, are former high-school sweethearts who run into each other in their hometown 20 years later. They talk, they get coffee, and then beer and jelly beans, until they find themselves to Jim's mother's house. As they familiarise themselves again, and the movie moves forward, it abandons its romantic chops to become a truly heartfelt and real film. A revelation of a movie.
Marriage Story (2019)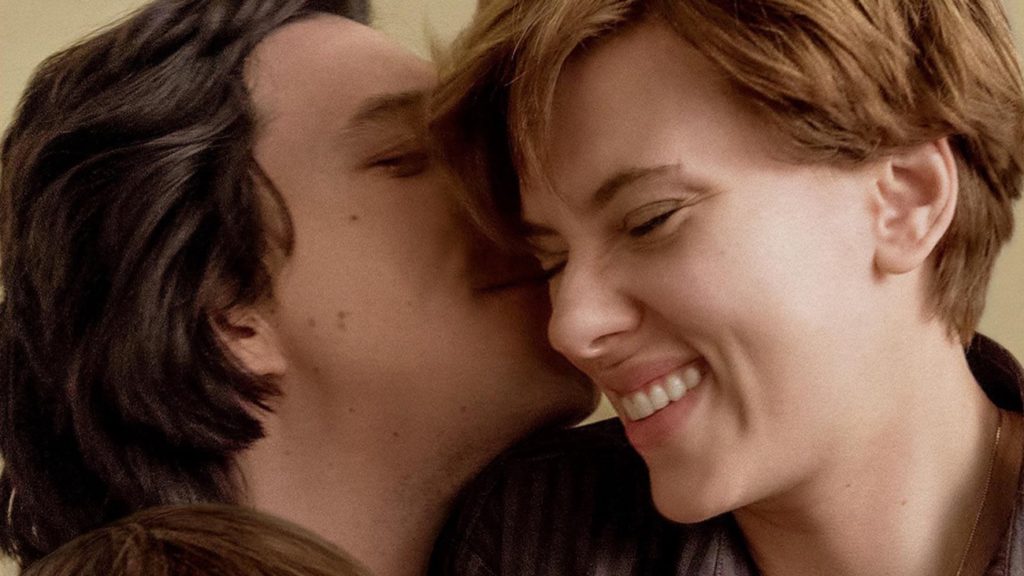 Scarlett Johanson, in her best performance since Lost in Translation, and Adam Driver, in the peak of his career, star in this heartbreaking drama as a couple going through a divorce. They are respectively an actor and a director living comfortably in New York. They're keen to make the divorce go smoothly so as not to affect their son, but with entirely different visions of his future, this proves to be difficult. This premise makes for familiar territory for director Noah Baumbach who specialises in dramatic storytelling of the intellectual upper-class (like his other Netflix movie The Meyerowitz Stories). Here, Baumbach made his best film yet. Divorce is a recurring topic of our daily lives, but somehow there hasn't been a movie that treated it with as little melodrama and as much compassion as this one. It's still a difficult movie, but it's good difficult. Perfect difficult.
Ex Machina (2015)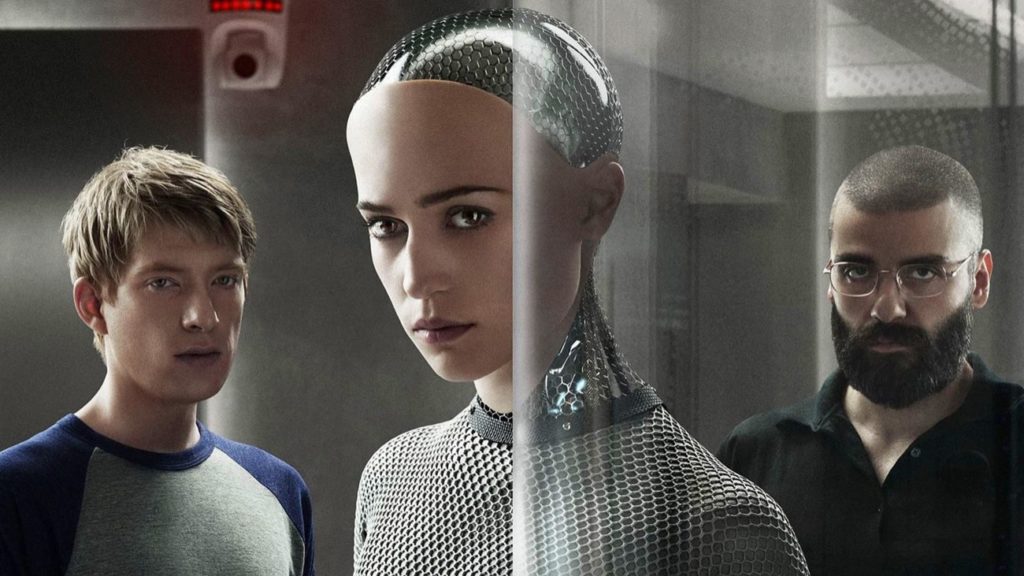 A brilliant science fiction film from the writer of 28 Days Later (and 28 Weeks Later). It tells the story of a developer who is invited by a billionaire CEO to participate in a groundbreaking experiment and interact with a robot called Ava. Questions of trust and ethics soon collide with the protagonist's personal views. It's a cultural take on the debate between artificial and human intelligence. The visual effects are stunning and efficient, making Ex Machina feel just as casually futuristic as Her. In its emphasis on ideas, it is as daringly simple as a David Fincher production.
The Fundamentals of Caring (2016)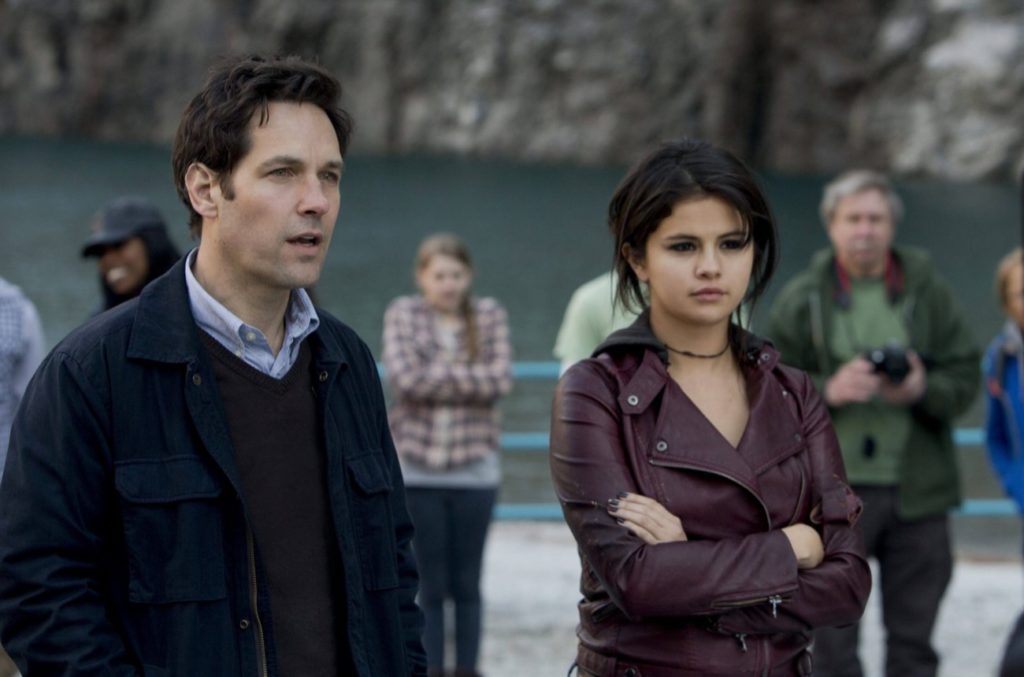 The Fundamentals of Caring is an offbeat comedy/drama starring Paul Rudd as a man attempting to overcome his looming divorce by becoming the caretaker for a teenager with muscular dystrophy (Craig Roberts, Submarine). The two develop an unconventional relationship based largely on sarcasm and profanity, delivering many laugh-out-loud moments, while also slowly exposing the pain each is carrying inside. Together, at Ben's urging, they embark on a road trip across the western United States for Craig to see the world. It's somewhat formulaic but fun and touching road movie that covers much familiar ground, but also offers a fine illustration of caregiving, personal growth, and emotional healing. Paul Rudd is as good ever, and Roberts is utterly superb.
Virunga (2014)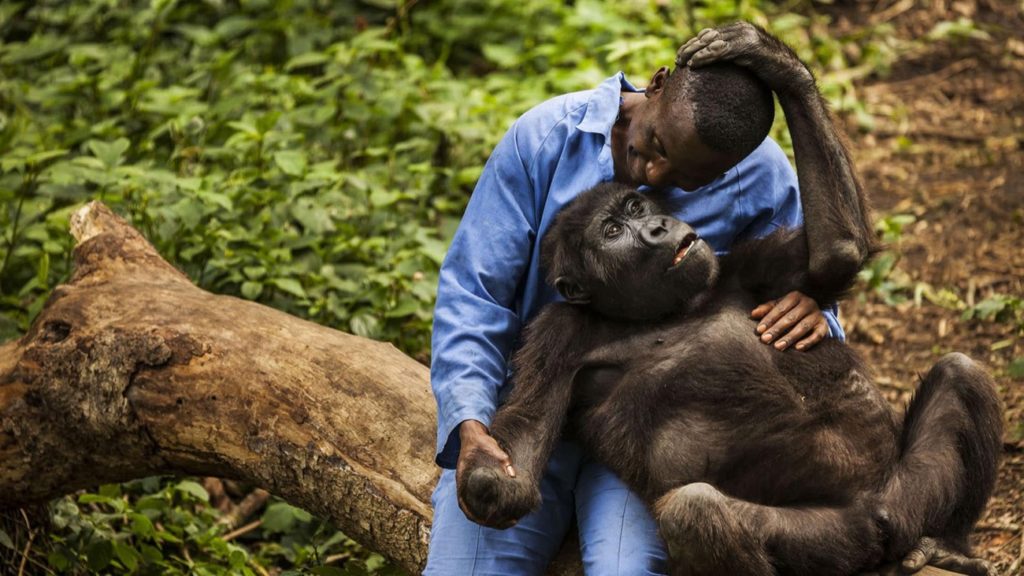 A documentary that is immediate and plays out like a thriller. Beautifully shot in Virunga National Park in the Eastern Congo, the story focuses on the struggles between Park Rangers and a list of adversaries including poachers, oil company goons, and an Islamic revolutionary army. The stories of the endangered gorillas and the people who struggle to protect them will break your heart and at the same time give you hope in humanity. On top of this, the editing is superb and gives the film an intensity that rivals any recent thriller.
About Time (2013)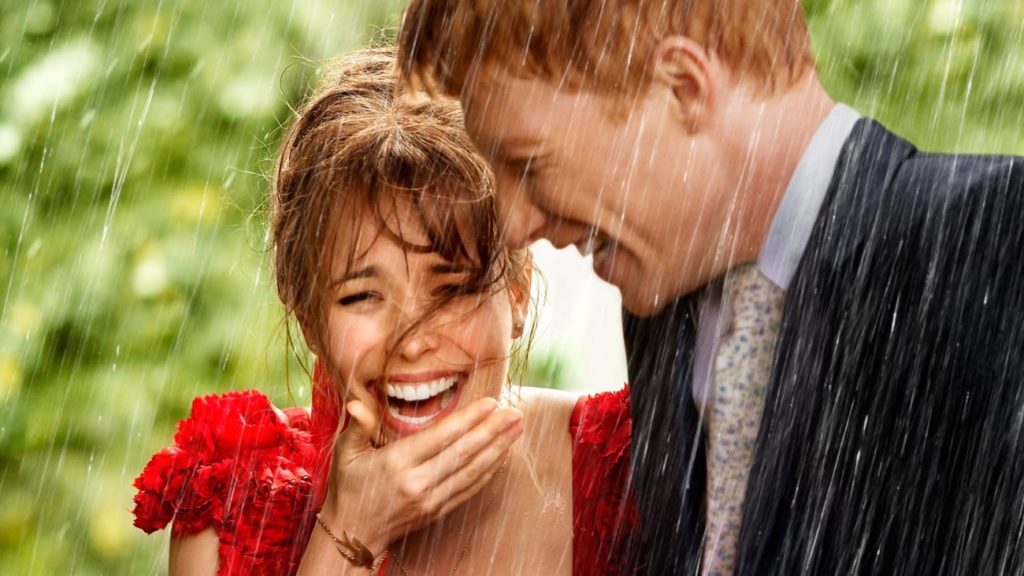 This movie is about Tim Lake who discovers that men in their family can time travel but can't change history, only their own lives. He uses this special ability to achieve the future that he envisioned. As one would imagine, there are a lot of what-ifs and cerebral moments in this movie. Great performance by the cast especially the lead roles (Rachel McAdams and Domhnall Gleeson). It'll make you laugh, cry, and fall in love. It will make you realise how important time is in our life and the consequences of every action we take. It's an amazing romcom movie. It gave me a movie hangover! The genius of About Time is that it is enjoyable yet at the same time offers an engaging story, and takes on interesting ideas. The phrase "pleasure to watch" may not apply to a movie more than it does for About Time, and I'm happy to say that it is way more than just that.
Jim & Andy: The Great Beyond (2017)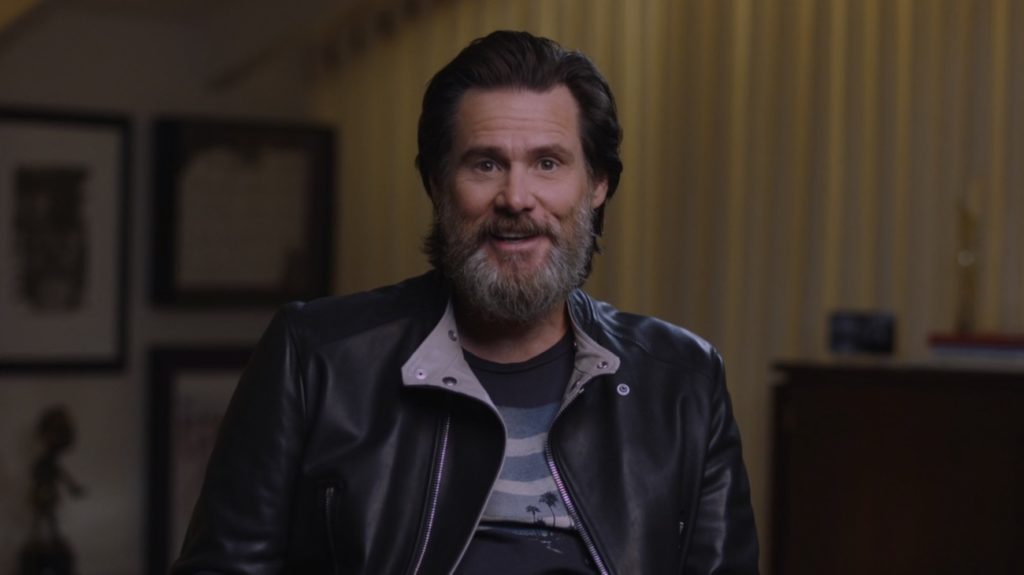 When asked to play Andy Kaufman, Jim Carrey decided that he would get into character and never get out, even when the camera was not rolling. This was extremely frustrating to everyone at first, especially the director, who had no way of communicating with Jim Carrey, only Andy Kaufman or Tony Clifton (an alter-ego created by Andy Kaufman). At the same time, Carrey had allowed a camera crew to follow him in order to create a behind-the-scenes documentary. The footage was never released because Universal Studios expressed concerns that "people would think Jim Carrey is an asshole". Jim & Andy is that footage being displayed for the first time since it was recorded 20 years ago, finding Carrey at a very unique point in his life. Sick of fame and almost sick of acting, he displays his true self – an unbelievably smart, fragile, and complex person. His commentary, when it's not funny impressions, is extremely emotional and grounded – sometimes philosophical. This is one of the best documentaries that Netflix has ever bought the distribution rights for, and certainly a mind-blowing portrayal of a complex mind.
The Edge of Democracy (2019)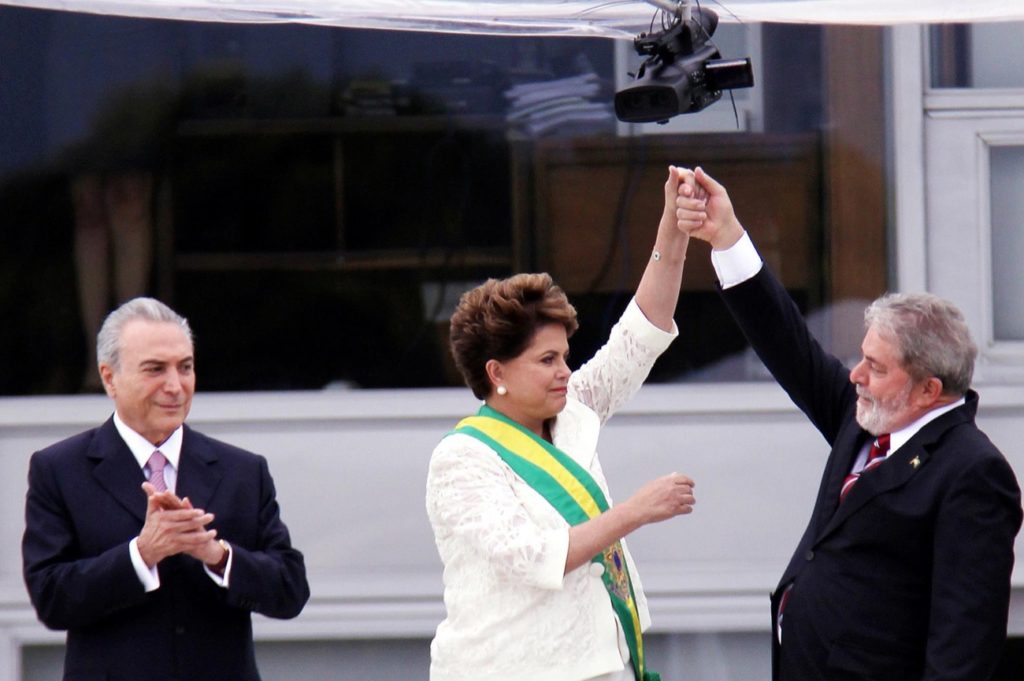 This is a gripping and incredibly well-made documentary about the demise of the last two Brazilian presidents, Luiz Inácio "Lula" da Silva (2003-2011) and Dilma Rousseff (2011-2016). The first is now in prison, while the second was impeached. The Edge of Democracy is narrated in English by the filmmaker, Petra Costa, a renown Brazilian director. Costa intertwines her family history with Brazil's, as her parents were activists who were sent to jail in the '70s (her mother was held in the same facility as ex-president Rousseff). This grounds the documentary and turns it into a personal story that illustrates the bigger political picture. The Edge of Democracy knows that you don't know much about Brazilian politics, but makes that a source of suspense rather than a disadvantage. It's a perfect instructive watch.
Uppity: The Willy T. Ribbs Story (2020)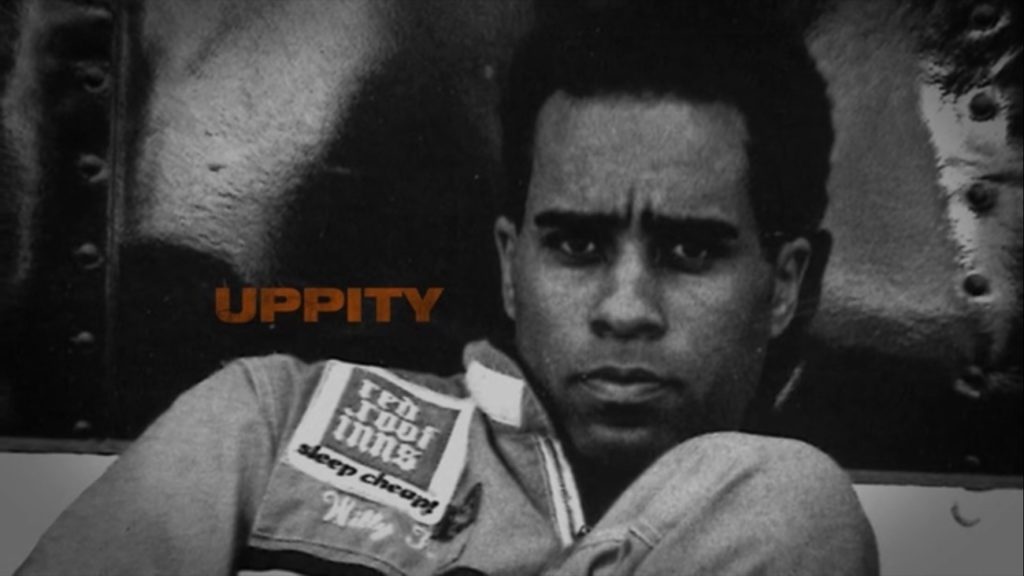 "They called me uppity. Uppity n*. And I loved it". That's how this excellent documentary, about the first professional black racing driver Willy T. Ribbs, starts. It summarises the strong personality of a champion who excelled in tracks that were filled with confederate flags. The documentary explains the details of the difficulties that Ribbs went through in the 70s and 80s, but also the people who supported him and recognised his talent. It's by no way a sad movie, on the contrary, even when Ribbs is talking about people spitting wherever he walks or about the death threats escalating, his unharmed determination is at the centre of the story. This is an inspiring documentary about a character who never got his worth in the history books.
The Meyerowitz Stories (2017)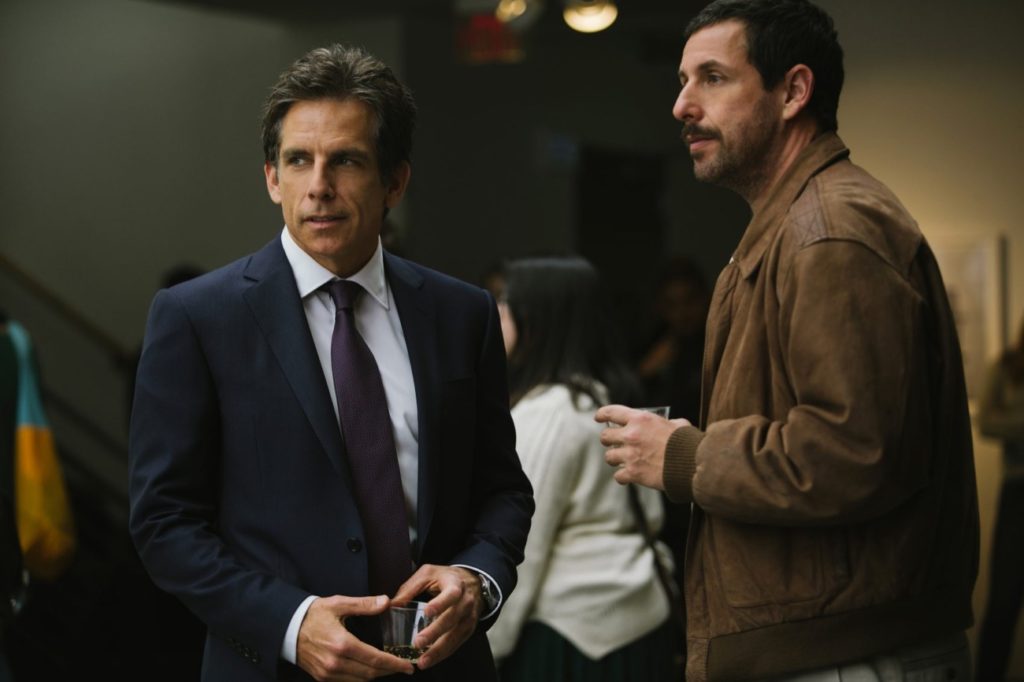 Don't worry. Adam Sandler doesn't suck here. This is a beautiful family comedy directed by Noah Baumbach (Frances Ha, The Squid and the Whale). Sandler plays a recently divorced man (as he tends to do) called Danny (as he's usually called). Danny moves in with his father, played by Dustin Hoffman, who himself is dealing with feelings of failure. Both of them are joined by other members of the family, including Danny's half-brother, played by Ben Stiller. Their family dynamics are portrayed in a beautiful and sometimes moving way. Director Baumbach proves he's so good, he can make even Adam Sandler sound and look genuine.
Paddleton (2019)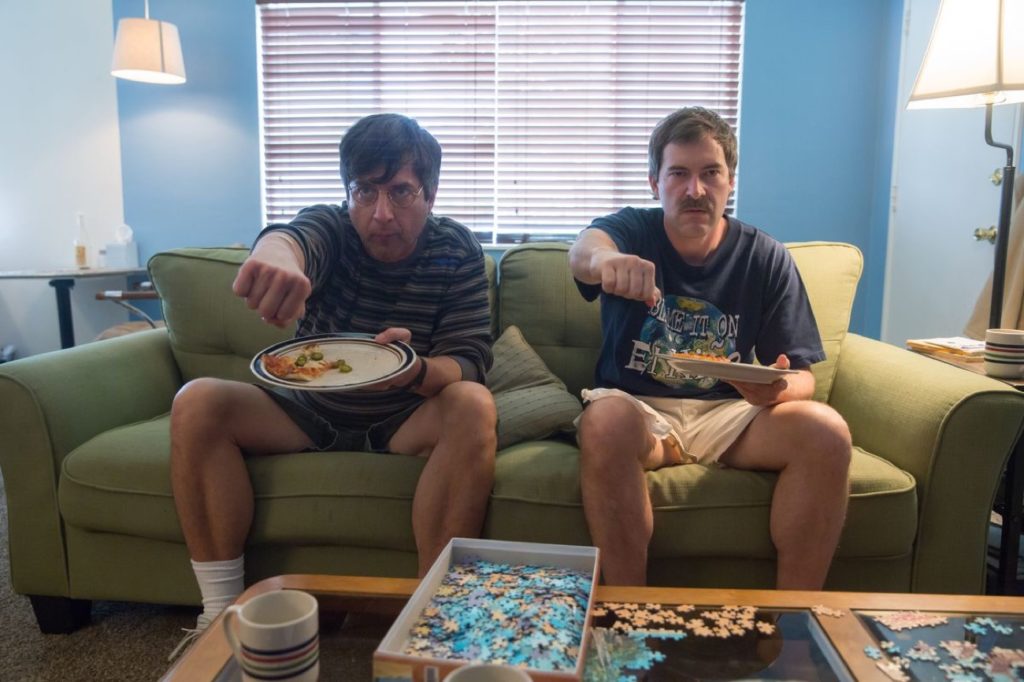 There are three big reasons to watch Paddleton. The first two are Ray Romano and Mark Duplass, who play the two neighbours at the centre of the story. And the third is Alexandre Lehmann, the director, who also is responsible for Blue Jay (on Netflix as well). These two misfit neighbours find themselves together when one of them is diagnosed with cancer. They embark on a trip to the nearest pharmacy (a six-hour drive) which turns into an adventure. This premise gives Paddleton a lot to play on: it's a comedy, but it's also a drama about a fatal disease. It's a bromance, but it's about a fragile friendship. All these contradictions make Paddleton a great slice-of-life movie. And again, both actors are amazing. Watching it just for them is worth it.
Good Time (2017)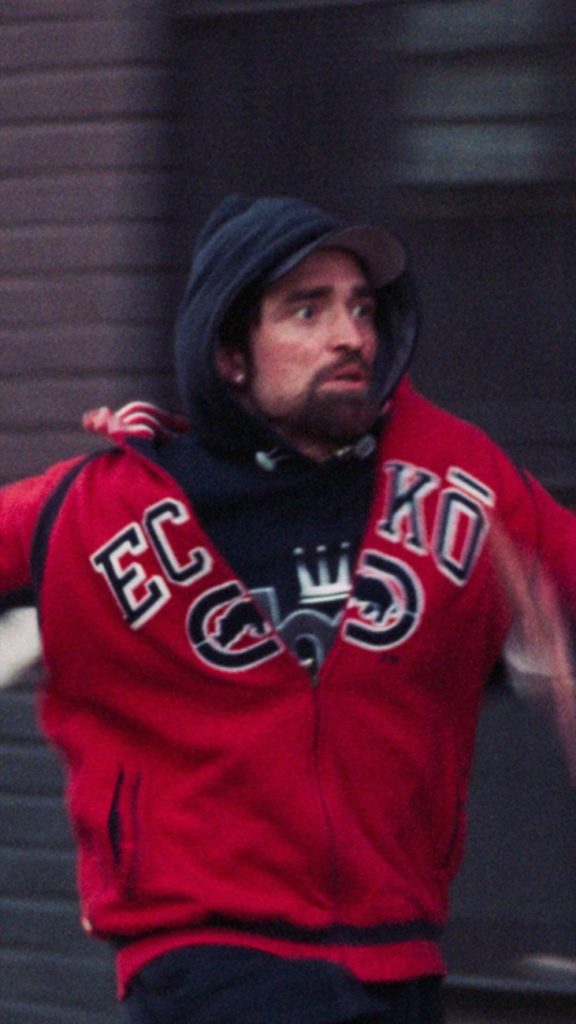 A fast-paced thriller, and "actually dangerous" movie as envisioned by its directors, Good Time is about a bank robbery gone wrong and one brother trying to get his other brother out of jail in its aftermath. It's a deep and fast dive into New York's criminal underworld that will not give you the time to catch a single full breath. The rhythm here is, without exaggeration, unlike anything I've seen before. It's anxiety-inducing and very… primal. Incredible work featuring a career-pivoting performance from Robert Pattinson as the loose criminal that will do literally anything in the pursuit of seeing his brother free.
Blue Ruin (2013)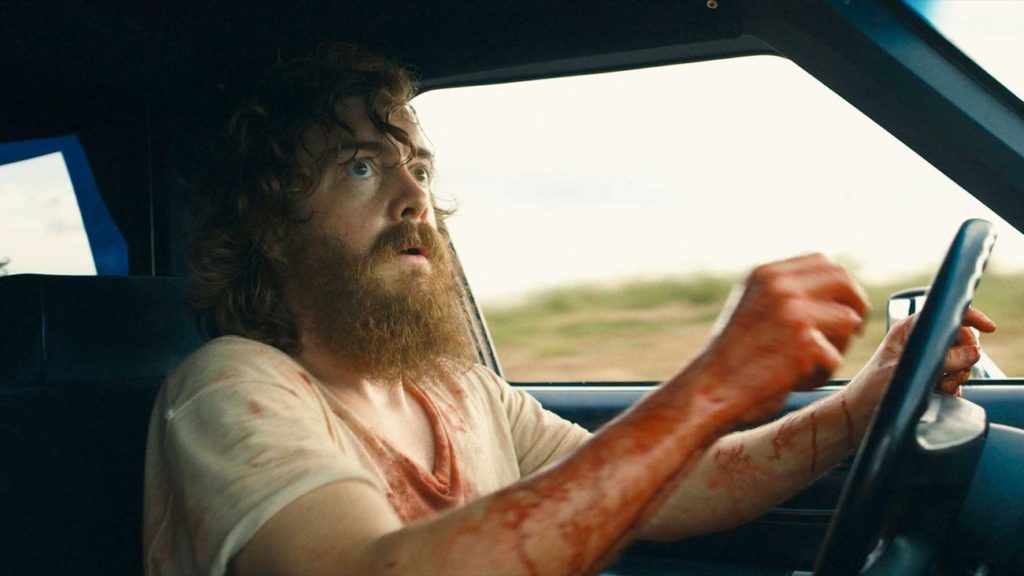 Blue Ruin is a superbly acted, visually striking drama about a man's poignant and brutally violent journey for revenge when the culprit responsible for the murder of his father is released from prison. While it might seem like any other revenge tale, it is so well-told and smart that any other similarities with its crowded genre gently fade away. The first 15-20 minutes are pretty slow, but the pay-off is hot fire.
The Siege of Jadotville (2016)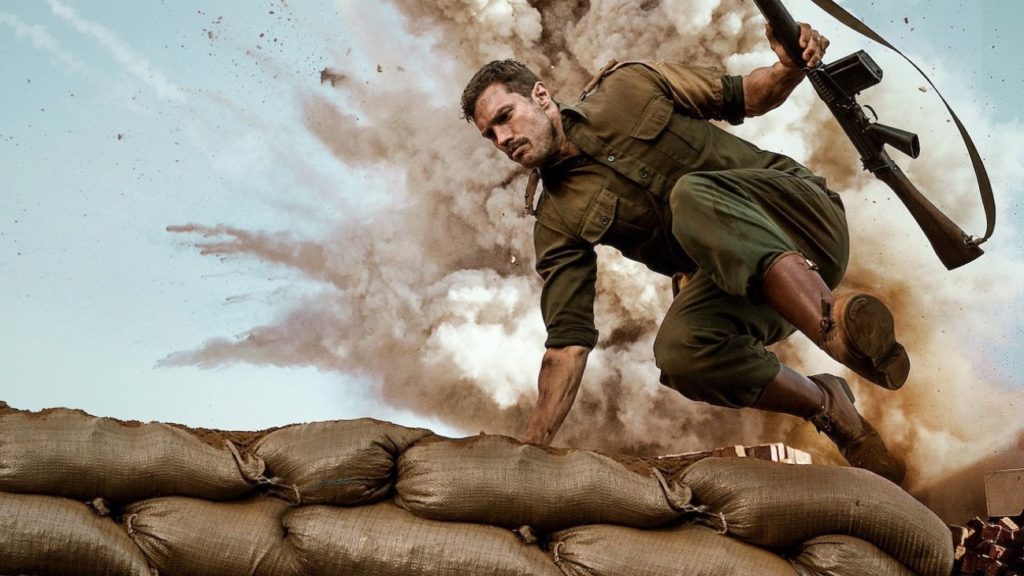 The Siege of Jadotville is a different kind of war movie. It doesn't recount famous battles or portray renowned heroes – instead, it's about heroes and events that went completely unnoticed. Namely, the Irish 35 Battalion 'A' Company – a group of youngsters who are sent out on a U.N mission to the Congo. What was supposed to be a simple positioning quickly becomes one of the most sought-after locations and the battalion of 150 'war-virgins" find themselves up against 3000 mercenaries led by experienced French commandants. And what a tribute this film is: it's well-paced, powerfully shot, and the acting, led by Jamie Dornan on one side and Guillaume Canet on the other, is absolutely perfect.
The Lobster (2015)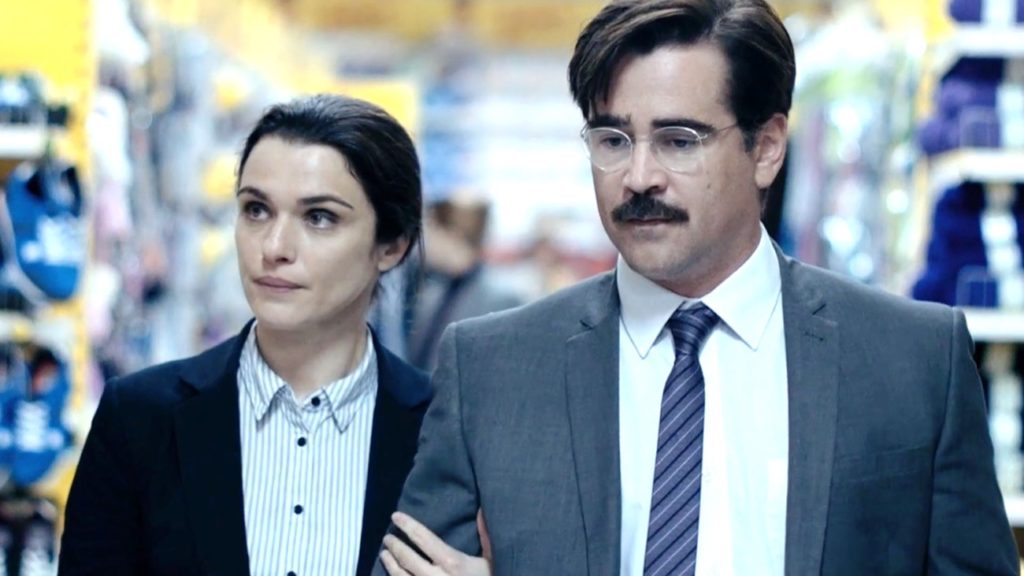 A unique movie about a near-future society obsessed with couples; viewing couples as the norm, as opposed to single people who are viewed as unproductive and undesirable. In that way, the film shows David (Colin Farrell), a newly single person who is transferred to the Hotel, a place where single people have just 45 days to find a suitable mate, and if they fail, they would be transformed into animals of their choice. While the film's original premise may not be everyone's cup of tea, The Lobster will prove a goldmine for people who are into a Kafkaesque, absurdist mentality, or anyone looking for an idea-driven experience.
Lawless (2012)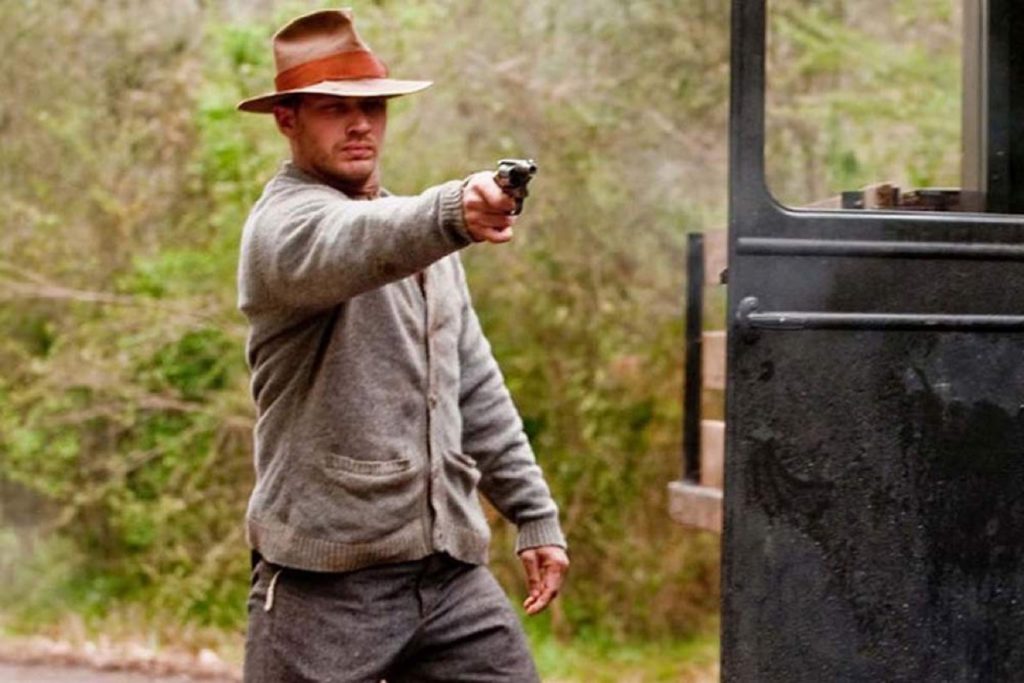 Tom Hardy, Guy Pearce, Gary Oldman, Jessica Chastain, and Shia Laboeuf (the good Shia Laboeuf) all star in this true-story-based gangster tale. As a result, Lawless is cliché-free, fast, and violent – yet it doesn't take itself too seriously. Bootlegging Bondurant brothers live according to different rules, yet run a successful business during the prohibition era. When new authorities try to shut them down violently, each one of them has a way of dealing with it. The story runs very smoothly, and added to the perfect performances and great staging, Lawless becomes very entertaining, and a true pleasure to watch.
To All the Boys I've Loved Before (2018)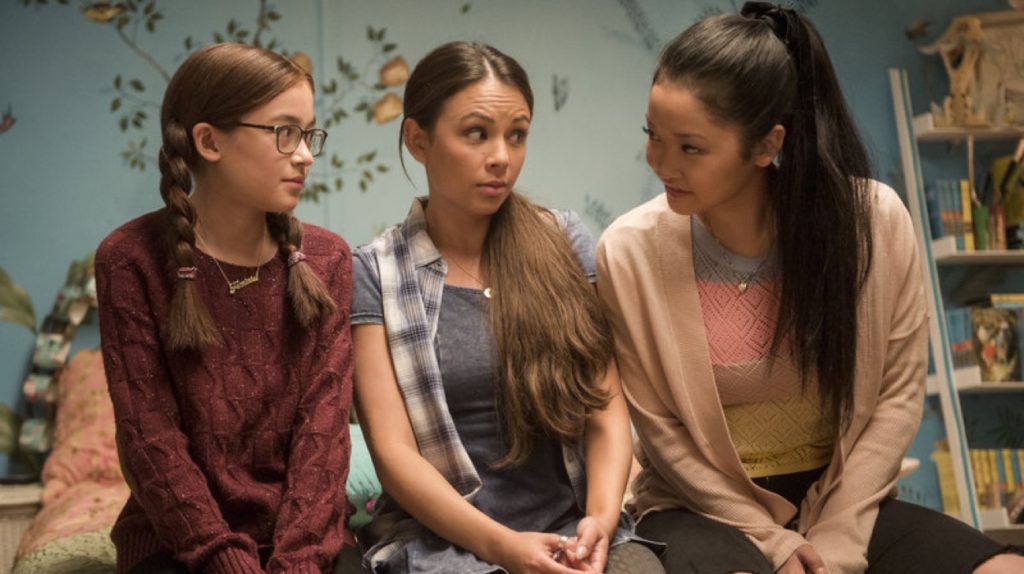 To All the Boys I've Loved Before is not only the best rom-com on Netflix, it's one of the best rom-coms in recent memory, period. It has all the originality and freshness of Juno, the inclusiveness and relevancy of The Big Sick, and the sweetness of all your favourite 2000s romantic comedies. Lara Jean is a high-schooler who's never been in a relationship and who, instead of communicating her feelings to her crushes, writes them letters that never get sent. Her world is turned upside down when those letters do end up in the hands of their recipients. Her first relationship, however peculiar, comes out of the incident. The acting is top notch, the characters are lovable and well-written. Just go watch it, OK? It's a true triumph and an innocent-fun movie, there is no scenario in which you will be disappointed.