Boris Johnson, 55, and his partner Carrie Symonds, 32, have welcomed their first child together.
The healthy baby arrives just weeks after the PM was discharged from intensive care in hospital where he had been battling coronavirus. Ms Symonds also suffered symptoms of the disease.
A spokeswoman for the Prime Minister and his partner said both mother and baby are 'doing very well' after the birth in a London hospital on Wednesday morning.
The spokeswoman said: 'The Prime Minister and Ms Symonds are thrilled to announce the birth of a healthy baby boy at a London hospital earlier this morning. Both mother and baby are doing very well.
'The PM and Ms Symonds would like to thank the fantastic NHS maternity team.'
The couple had announced their engagement and that they were expecting a baby on 29th February.
Mr Johnson has previously suggested intentions to take paternity leave, although it is not clear if this remains the case given the ongoing coronavirus crisis.
The couple made history last July by becoming the first unmarried couple to officially live together in Downing Street; and Mr Johnson, is believed to be the first prime minister to be divorced in office in modern times.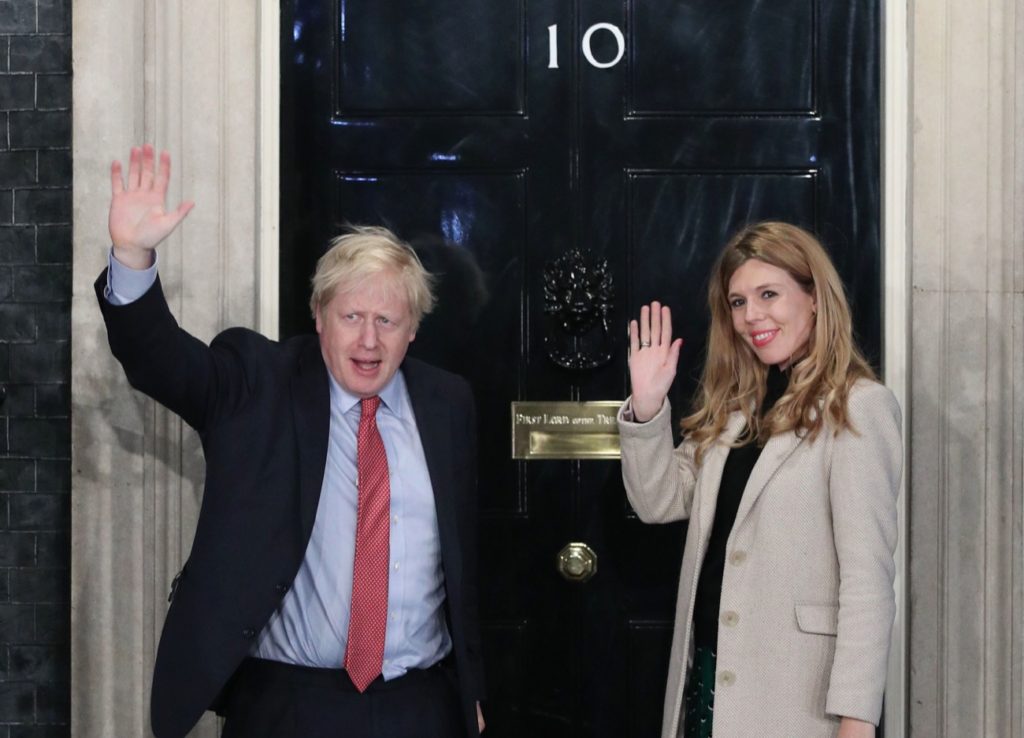 The Conservative party leader has come under repeated scrutiny for his private life.
In 1987, he married his Oxford University sweetheart Allegra Mostyn-Owen.
They divorced in 1993 after he cheated on her with Marina Wheeler, who he married later that year.
Together they had four children but announced they were divorcing in 2019 as his relationship with Ms Symonds came to light.
A divorce settlement was finalised in February and Ms Wheeler, a human rights lawyer, was given permission to apply for a decree absolute to end their 25-year union.