A Pakistani community club in Bradford says it's had a magnificent response to its Covid-19 NHS appeal, raising thousands of pounds to help supply masks, goggles and gowns to those working in the healthcare sector.
Basharat Ali, President of Pakistan Club (PC), says they launched the appeal to help with dire shortages of personal protective equipment (PPE) for medics, nurses and other frontline workers.
The resulting outpour of support has been "highly encouraging", and has been the driving force behind the club to continue to do more.
"Having spoken to local doctors, nurses and healthcare professionals it soon became apparent that there was and would continue to be a shortage of the availability of PPE," says Mr Ali speaking to Asian Express.
"We as a country did not seem to be prepared to deal with this national emergency."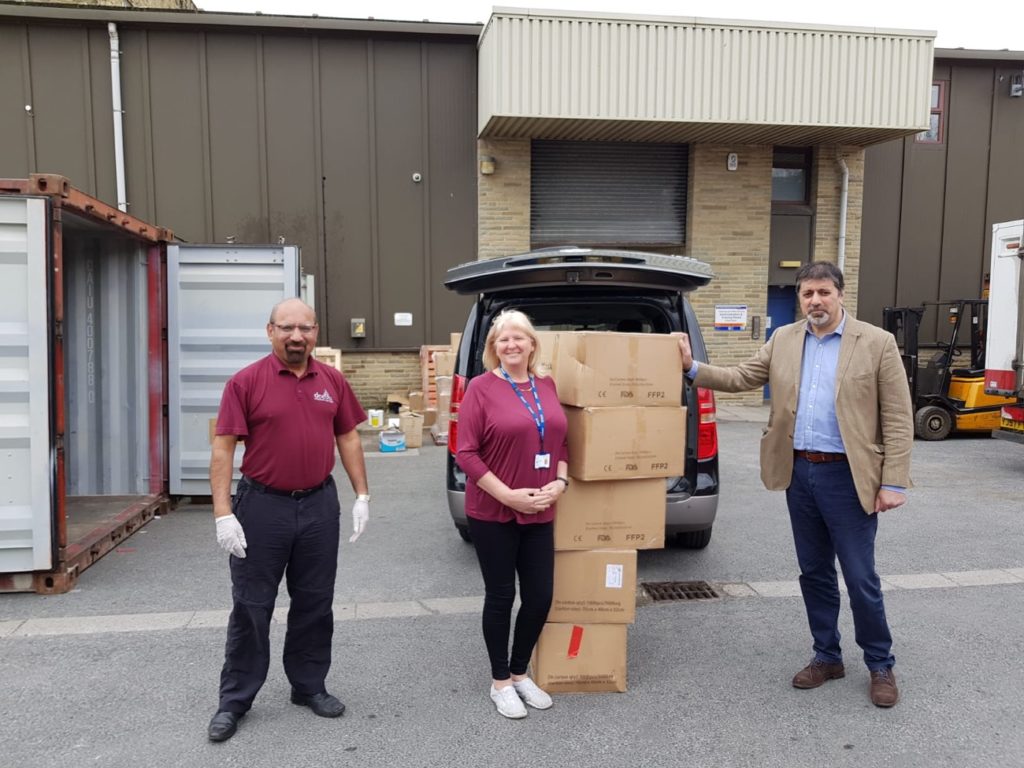 The club set up a 'Save Our Heroes: Help the NHS' GoFundme page to raise funds with a target of £50,000. This would be used to acquire much needed equipment or be used in the frontline care in some way.
So far they've collected a whopping 13,000 surgical masks and 7,000 respiratory masks, and have already delivered them to NHS trusts, care home and GP's. They're also on the mission to provide goggles, gowns and gloves.
"We have raised a significant amount so far – people have been so incredibly generous," adds Mr Ali.
"When the magnitude of this crisis became apparent we decided to get involved and do something to help.
"We also spoke with the local authority the NHS Trust's local doctors and various care homes about their needs and why they found it difficult to obtain PPE."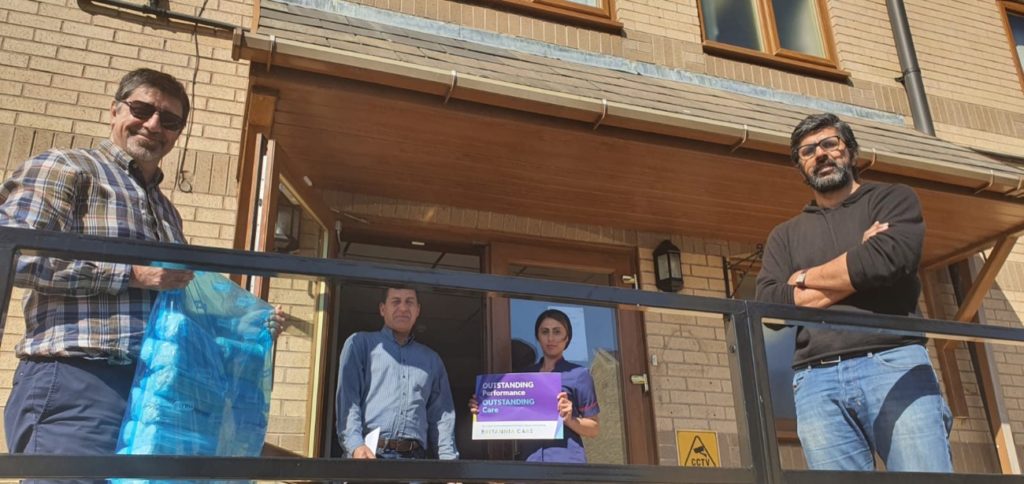 With many members of the Pakistan Club in the private sector, the club felt they would be able to act with more agility in the market.
"The public sector is often overly burdened with red tape," explains Mr Ali.
"The usual procurement methods were not adequate. We have made many connections and spoken to a lot of suppliers and middle-men – some good and others not so much.
"We were also assisted by the procurement team at Morrisons PLC who very kindly put us in touch with their trusted suppliers."
Talking about Ramadan and the challenges faced by Muslims, Mr Ali says: "For those of our community partaking in Ramadan it is especially difficult.
"As Ramadan is a month of reflection and individual spirituality, it's also about sharing with friends and family – sharing congregational prayers – sharing food and giving to the needy.
"Please all remember to stay at home and help our heroes to save lives."
The Pakistan Club has requested for Asian Express readers to go to their GoFundme page: https://uk.gofundme.com/f/help-doctors-save-us-fundraiser-for-ppe to contribute what they can and help spread the word.