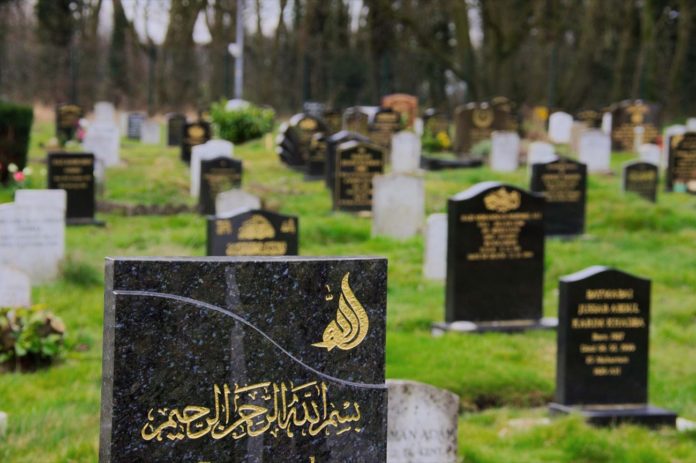 Over the weekend Muslim and Jewish leaders raised alarms that the coronavirus bill will interfere burying their deceased.
Concerns were that cremation could be used in contravention to deeply-held religious beliefs and traditions.
The bill covers many areas, including powers in relation to transportation, storage and disposal of dead bodies.
But growing anxieties around government powers to force cremate those who die from the COVID-19, led Jewish and Muslim leaders to lobby for an amendment.
Matt Hancock, the Health Secretary, confirmed that the Government's emergency legislation had been amended to ensure that the beliefs of faith communities were respected.
Under Part 3 of schedule (27), which is titled "power to direct local authorities etc", new lines have been added.
It states: "Local authorities and the appropriate national authorities must have regard to the desirability of disposing of a dead person's body or other remains, in accordance with the person's wishes, if known, or otherwise in a way that appears consistent with the person's religion or beliefs, if known."
Under the section dealing with state authority in relation to transportation, storage and disposal of dead bodies, the legislation stated that: "Personal choice for body disposal will be respected as far as possible."
As it was, the bill formerly would have given officials the ability to override the religious beliefs of the deceased and their survivors in regard to the treatment of their body after death.
The Board of Deputies of British Jews President Marie van der Zyl had called on the government to respect religious traditions on cremation and burial.
Of the bill's amendment today she expressed her gratitude, saying: "We would like to extend our deep and sincere thanks to the Government for working with us to amend this legislation, to protect the final wishes and religious freedoms of the deceased. There could be few things more sacred."
Marie added: "In particular, we are grateful to Health Secretary Matt Hancock, Communities Secretary Robert Jenrick, Paymaster General Penny Mordaunt, Communities Minister Simon Clarke and the Prime Minister's Special Envoy for Freedom of Religion and Belief, Rehman Chishti, for acting speedily to address the concerns raised by Jewish and Muslim communities.
"Our thanks go also to Naz Shah MP for her own proposed amendment, and to Wes Streeting MP, Co-Chair of the APPG on British Jews for their close communication with us throughout the Bill process.
"This has been an inspiring example of interfaith solidarity and responsive government. It shows, even in these difficult times for our nation, why we have so much reason to be proud of this wonderful country."
A Government spokesperson said: "We have worked closely with faith groups, MPs and local authorities to reassure them that we are fully committed to respecting religious practices.
"We recognise the huge importance of this and will do everything we can to maintain the right for a person or their loved one to have their preferences respected and the wishes of the bereaved upheld.
"These emergency measures are only intended to be an absolute last resort."