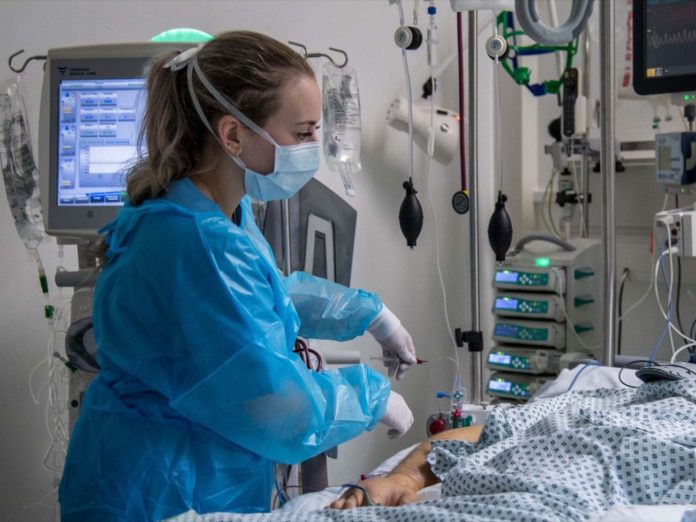 British doctors and health workers throughout the UK have voiced alarming concerns about a lack of sufficient Personal Protective Equipment (PPE) to deal with possible coronavirus patients, potentially exposing themselves and putting vulnerable patients at risk.
A junior doctor working at a North West hospital told the Asian Express he felt "terrified" for his colleagues on the of the lack of Personal Protective Equipment (PPE) available for carers.
"Last week I've been working 13-hour on-call shifts, and over the last few days have been almost completely been handling cases in the respiratory ward," says the doctor who did not wish to be named.
"I can confidently say that I've most definitely been in contact with COVID-19 over this weekend.
"My PPE? Well, its my scrubs, a plastic apron, a standard surgical mask and gloves. The surgical masks we were given do not seal around the mouth, and so it doesn't really provide any safeguarding.
"I'm young and healthy – but am very concerned for the welfare of my colleagues," says the young medic.
He adds his concern for not being adequately protected: "Even if the people we're in contact with don't show any symptoms of COVID-19, it doesn't mean they don't have it. We could be walking around with the virus without anyone knowing.
"It's exceptionally disconcerting when one thinks about the risks of infecting other patients with a disease that potentially could make them very, very sick."
Medics battling the coronavirus outbreak said they feel like "lambs to the slaughter" without proper protection equipment.
In an open letter to the Sunday Times from almost 4,000 NHS workers, they called on the Prime Minister to "protect the lives of the life-savers" and resolve the "unacceptable" shortage of protective equipment.
Emergency response professionals have explained that a lack of medical equipment is exactly the type of stress on the healthcare system that could launch COVID-19 from a manageable virus to a national crisis.
On Monday, Health Secretary Matt Hancock admitted there have been "challenges" with the supply of personal protective equipment (PPE) to frontline NHS staff.
Hancock said the armed forces were being drafted in to help distribute PPE supplies to the health service, amid reports that a number of medics are seriously ill after becoming infected with Covid-19.
On Sunday a young nurse with no underlying health issues is critically ill in intensive care after contracting coronavirus.
Areema Nasreen, 36, who was described as "normally fit and healthy" is now on a ventilator at Walsall Manor hospital in the West Midlands where she has worked for 16 years.