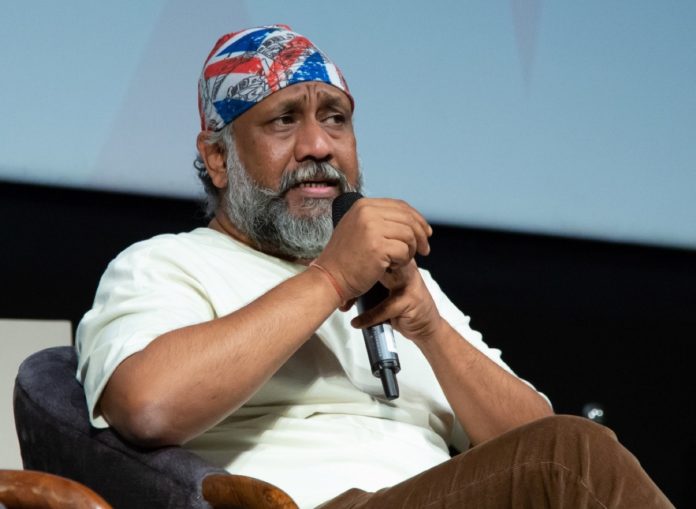 Anubhav Sinha, who has previously directed socially conscious and relevant films like 'Mulk' and 'Article 15', is now addressing the topic of domestic violence head-on.
His latest movie 'Thappad' – highlights a plethora of issues and has created a stir ahead of its release. And with a clear and strong message, the trailer of the film has been lauded by movie critics.
---
Starring Taapsee Pannu, 'Thappad' tells the story of a wife petitioning for a divorce after her husband slaps her at a party. Sinha says the story is not as complex as his last films but is the proudest of this one.
Speaking about the film, Anubhav says he essentially made this film for men and not women.
"It is a complex issue," says Sinha.
"I can already hear people asking, 'So the husband slapped his wife. What's the big deal?'
"I grew up in a family of strong independent women. Physical violence was never an option for men or women in my family.
"Millions of women suffer domestic violence, much of it on a daily basis and they are almost always encouraged to brush it off under the pretext that their husband love them.
The director added. "Thappad is about the relationships that men and women share, in and outside their marriages.
"It tackles a plethora of issues that have unfortunately been normalised.
"A whole lot of us indulge in gaslighting without realising it. In order to correct our behaviour, we need to first know that it is incorrect."
Thappad releases in cinemas on 28th February 2020.
Thappad – Movie Synopsis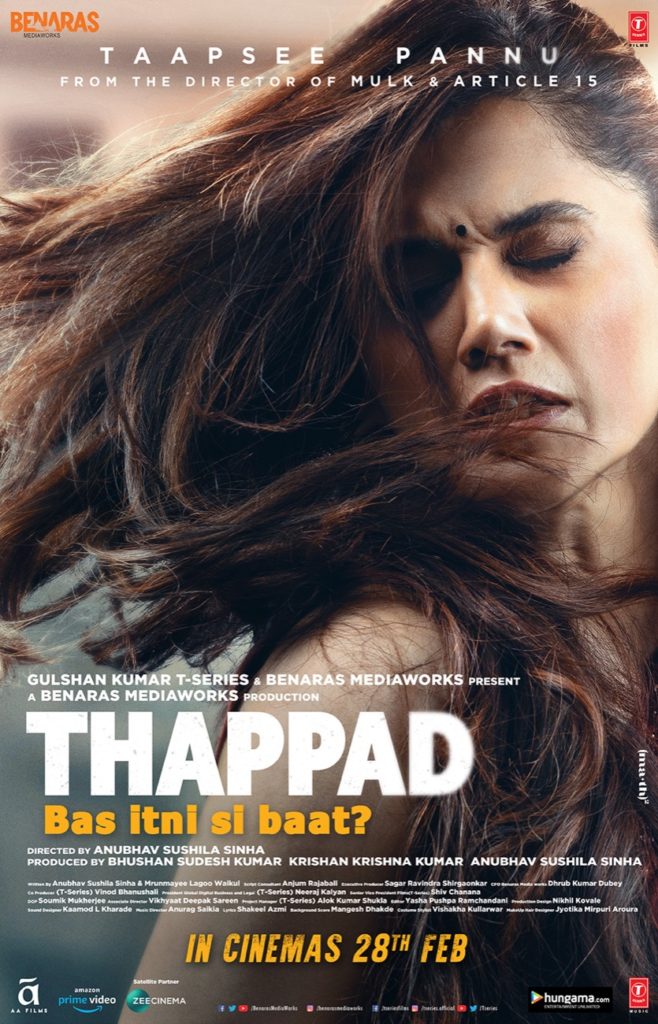 Amrita, a quintessential housewife, is happily married to Vikram – an ambitious liberal city man. She loves him dearly.
His success is her success and his failure is her failure. She believes that this is a choice that she has made for herself and is happily willing to put herself second to him.
So what happens when one day the man she loves so much betrays her in a single moment with a single action?
One hard slap across her face leads her to question everything about her marriage.
Amrita feels betrayed and shocked but what shocks her even more is that almost no one else, including Vikram, believes that what he did is serious act of betrayal towards her.
The slap is just the catalyst that gets Amrita to question her own choices and see Vikram for who he really is.
Then unravels other problems being faced by a host of women connected to Amrita's life. This includes her mother, her brother's fiancé, her neighbour – a single mother and a successful corporate woman, her maid and finally her lawyer – a women's rights activist.
While Amrita goes onto fight her husband and his family, it becomes the most important mission for herself to exercise her right to choice.
Her choice, becomes a catalyst for all these other women towards change too. They all in their own way, take a step forward for themselves and see the difference between having a choice and having the strength to make the choice.