A group of young men in Wakefield has been taking time off from their jobs in full-time employment to raise desperately-needed funds to aid destitute people across the globe.
Raising an astounding figure of £37,887.90 this year, six volunteers from Hope 4 Humanity travelled out on 14th September to the Sindh province in Pakistan to implement various projects such as water aid, food distribution, eye camps, medical aid, assistance with schools and various educational projects to the most vulnerable.
The charity was established in 2017 and operates a 100% donation policy with all costs such as travel, accommodation, campaigning, etc., covered by the volunteers themselves.
But for Hope 4 Humanity, providing aid is also about empowering people. The volunteers in Pakistan are currently providing widows with sewing machines and giving them requisite skills so that they can earn and provide for their own families.
Their discipline and commitment to raising monies for charity are highly commendable, and they do this all during the Islamic month of Ramadan.
This year's fundraising figure topped last year's £25,000.00.
The group raises funds from the seemingly simple task of selling cakes during Ramadan. Some twenty volunteers involved in the project, very often going above and beyond the call of duty.
The long hours they commit to Hope 4 Humanity means that not only do they donate their time off from their employment, but also time from their families.
But when you're fasting yourself, it's a mission travelling throughout West Yorkshire, Birmingham and Luton, often going from door-to-door on foot. And then this year's soaring summer temperatures gave them no respite.
This year the team sold over 6000 chocolate cakes with a heavy presence in Bradford, Leeds, Wakefield, Birmingham and Luton.
Iftaar fasts were also hosted by sponsors where further funds were raised. Cakes were also distributed to the Leeds General Infirmary, the Pinderfields Hospital and the Homeless in Leeds at the request of the donors.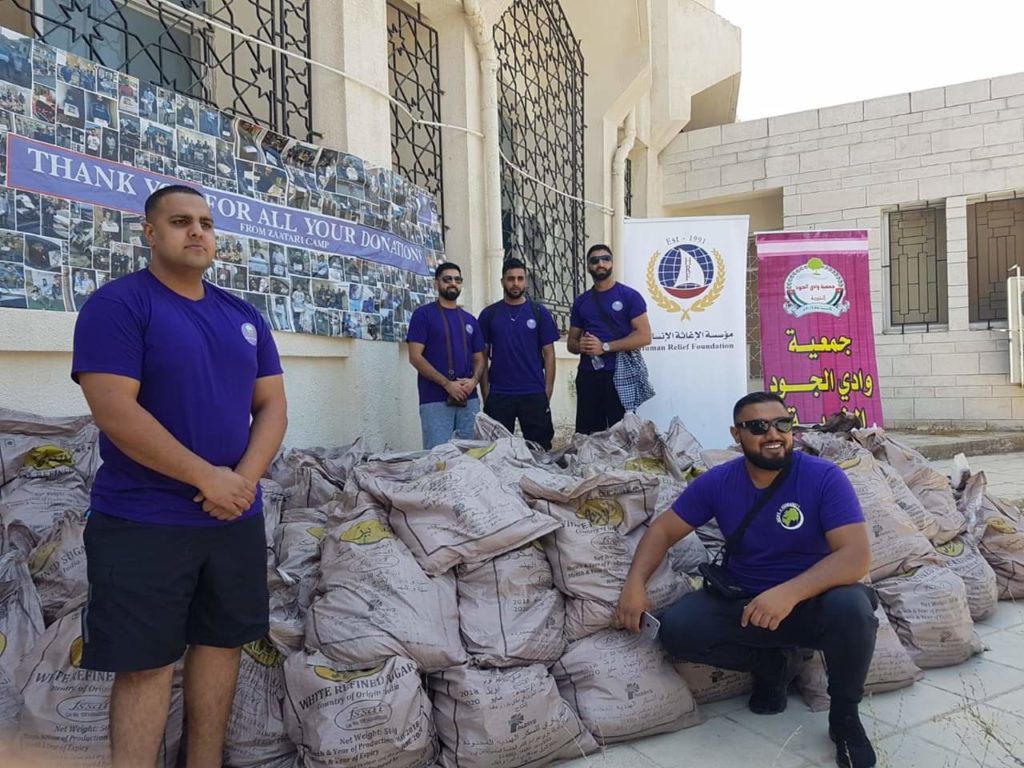 In 2018 the charity travelled to Jordan to assist the Syrian Refugees in Zaatari refugee camp which is the largest Syrian Refugee camp and is located along the Syrian border. The funds raised went towards emergency food packages, medical aid and Educational needs.
Following their 2018 trip, they received recognition from West Yorkshire Police and were granted an award of appreciation by MEND (Muslim Engagement and Development) – an organisation that empowers and encourages British Muslims within local communities.
A spokesperson for Hope 4 Humanity said: "Upon the return of our volunteers out there delivering aid, the team will provide us with updates in respect of their projects.
"Hope 4 Humanity is operated by young volunteers who are all in their twenties and professional careers.
"We'd also like to thank our sponsors, who should rightfully be named for their generosity: Tubzee Ice Cream, UK Tax Accounting, Jacobs, Naheem Yaqoobs, Tyler Hoffman Solicitors, Bradford Plaza, Personalised Gifts, Art of Cakes, Stumps Cricket, Azhars Barbars."
If you wish to volunteer with the charity next Ramadan please contact them via their Facebook page 'Hope 4 Humanity'.