Two women have formed a unique relationship due to a shared vision to help the needy. One is a beauty salon owner and the other – a woman who lives with a life-limiting condition on "borrowed time".
Beauty business entrepreneur Prity Farooq needs little introduction to the folk of West Yorkshire, but for those who are not in the know – she successfully runs award-winning salons 'Prity Skincare'.
---
Prity's treatments have had national and internationally acclaim. She's teamed up with Bollywood celebrities to launch beauty products and even became the first to offer boxer Deontay Wilder a facial, which went on to be called the Wilder facial.
A keen supporter of charity, things really hit home recently when Prity's husband was admitted to Leeds General Hospital for an operation.
While visiting her husband Amjad, Prity would meet and interact with people living on the streets.
"I saw many people who were homeless. It was very saddening. I felt a need to do something – make a difference somehow, even though at that moment in time I had no idea how," Prity explains.
"Whilst interacting with the homeless people the most common concerns I heard from them was the feeling of being invisible to the world is what really drags them down.
Pathway Kitchen
Then Prity partnered up with Candy Nicholson – founder of Pathway Kitchen in Leeds, following a campaign on social media to donate bag of essentials for vulnerable and homeless women.
Immediately with the help of her team 50 packs were made which consisted of: sanitary pads, soap, lip gloss, tissue pack, sweets and a toothbrush.
"I chose to work with Candy because she herself had a remarkable story and despite her adversity is passionately helping the less fortunate.
"In 2012 Candy met with a serious brain condition where there was no cure. Candy has had extensive brain surgery with huge risks.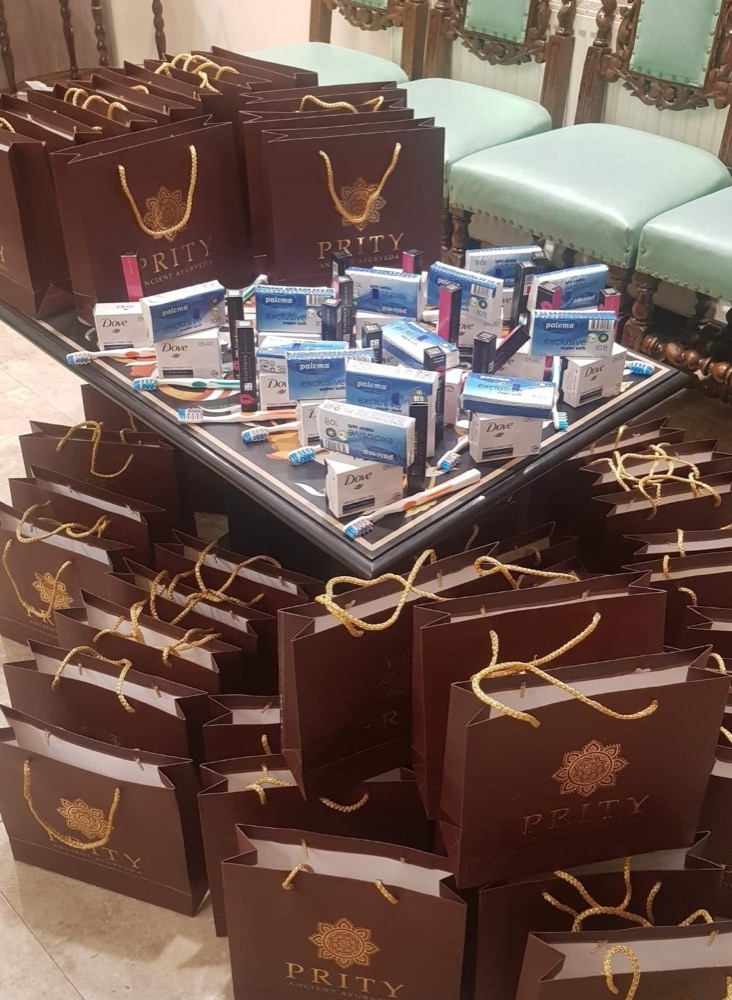 "Living on borrowed time, as the surgery was completed but the illness remains, Candy decided to put her efforts into giving back."
The two women have now collaborated to do more with Pathway Kitchen, which kick started during the festive period. Prity was able to donate another 30 bags of essentials which were distributed on New Years Eve on the streets of Leeds.
In addition, Prity made a cash donation, which has been spent on socks, bras and boxer shorts, with some money left over which went towards buying bottles of water, snacks and biscuits to put in outreach packs that each homeless person takes.
Don't look the other way
Prity says: "On reflection, I've realised after meeting homeless individuals, that homelessness can affect anybody.
"It's not just people that we believe may have fallen off the edge of the society. It can be you or me, or someone we once knew.
"I urge you to please not look the other way. There can be no greater cruelty."
Prity and Candy have formed a great friendship from their joint vision to help the needy and together they hope to continue working to support the work of Pathway Kitchen and are urging others to do the same.
Candy's an "angel"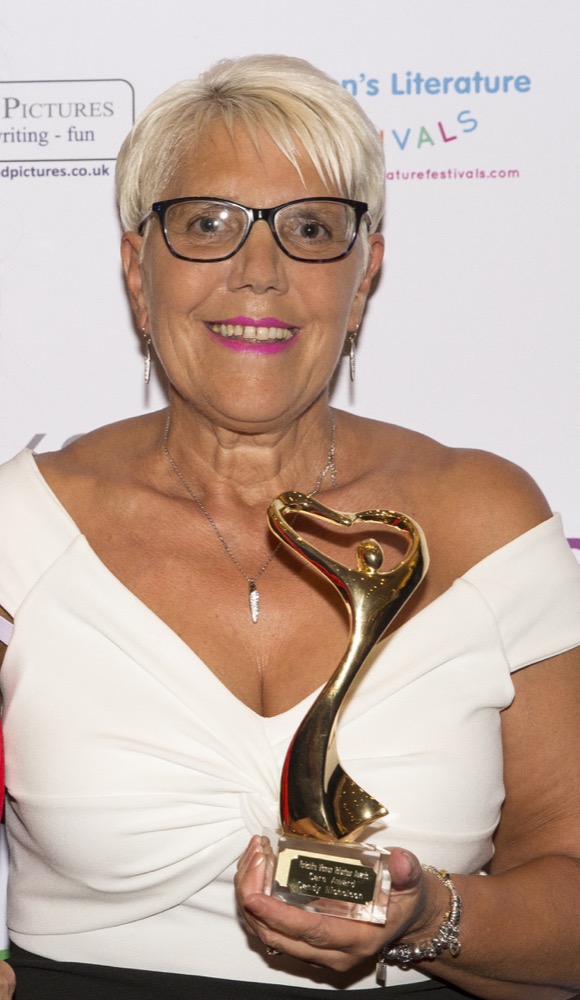 Candy found her purpose in life and that is to help, inspire and encourage others to do the same. According to Prity, Candy is an angel in disguise and has inspired her to want to do more.
In 2013 Candy climbed Kilimanjaro where she raised more than £7,500 for research of her condition which is called Chiari.
In 2014 Candy was to trek the Alps, three countries in three days but sadly it was cancelled. She did eventually achieve this in 2015 and raised more than £2,500 for Fanconi Anaemia, a life limiting condition which her neurosurgeon's son suffers from as a thank-you.
However, before achieving her goal trekking the Alps, Candy was initially disheartened when it was initially cancelled and felt useless. So what does one do when disheartened? Well – you throw yourself straight back in!
In an urge to get back out there and do something else to help people, Candy armed herself with supplies and drove from Wakefield into Leeds city centre.
With a trolley-equivalent of food, flasks of hot beverages, clothes and sleeping bags tied around her, she hauled herself around the streets to try and make a difference.
She was inundated with messages after posting on social media warning her it wasn't safe out on the streets by herself this is when she encouraged others to come out and help.
Candy built an amazing team of volunteers who come out week in week out no matter what the weather is like and that's how Pathway Kitchen was born.
Candy said: "Helping the homeless doesn't just mean handing out hot food sandwiches, clothes, tents and etc.
"It's about gaining their trust enough to get them off the streets. We've been lucky, we have been able to get quite a few off the streets. One has moved away, lives in a flat and works full time, he's very happy."
Prity's dedication to charity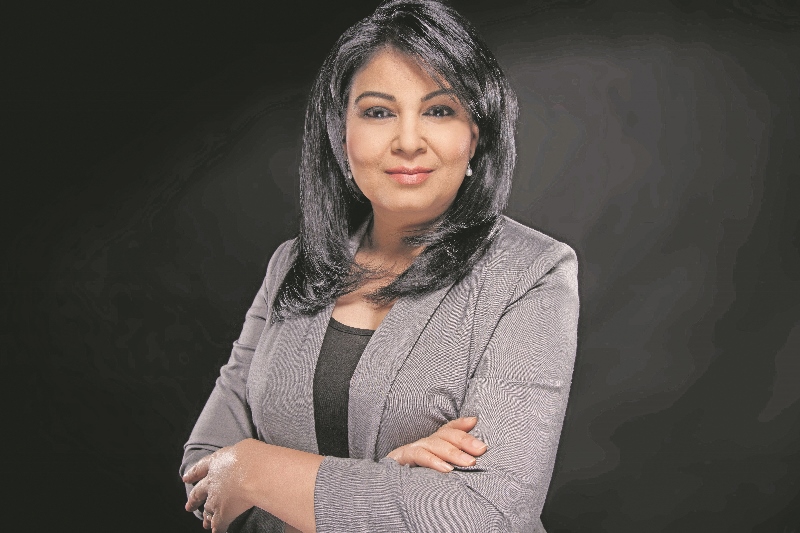 Learning from her own experiences, Prity knew more needed to be done here at home in the UK. With an increase in numbers of vulnerable people living below the poverty line, food banks have been the only life-line for survival.
However, getting here hasn't been an easy ride. Prity who came to the UK from India in the 90's worked relentlessly to raise her family.
Doing double shifts and working all hours, she saved enough money to open her own flagship salon in 2005.
Prior to opening her salon, Prity revisited family in India in 2005 and an experience there really changed her outlook on life. During her travels she met an old woman in a nearby village.
The woman approached Prity as she was passing by, with tears in her eyes pleaded with Prity if she could help her.
The lady who was probably in her 70's or 80's had highly severe and inflamed skin on her head and was in need of medical care which she clearly didn't have the money for.
"I remember I couldn't sleep that night; I just couldn't stop thinking about the old lady, wondering how many others were going through similar hardships and struggles," says Prity.
"The next day I got in touch with an old friend who was doctor in the area.
"I told her what was on my mind and that I wanted to help those who was less fortune than me for something as essential as medical treatment.
"From then on till today I have been fortunate and blessed to be able to donate money for the treatment of needy and poor patients in the downtrodden areas of India and Pakistan."
The patients in dire need of financial support for medical treatments are looked after with the help of contributions through a medical camp that is organised by the hospital.
There are some families with children in Pakistan who Prity and her husband support financially too. They've also funded numerous water pumps in different villages over the years.
For more information contact Prity Skincare on 01274 307040 or visit Facebook page @Pathwaykitchenleeds.