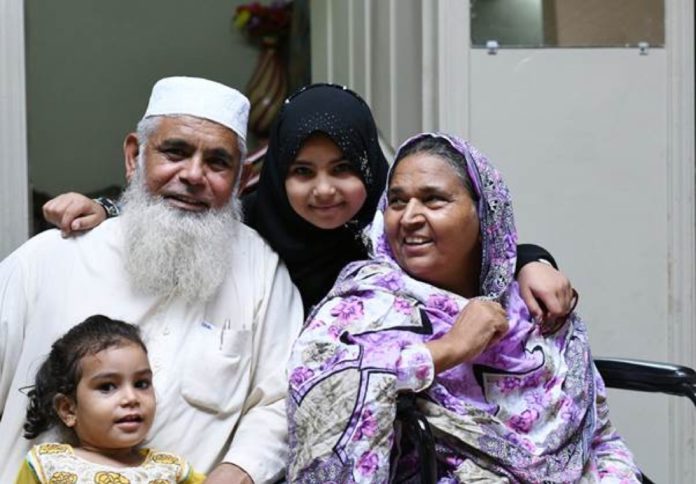 The UK government is matching all donations made to health charity Sightsavers this winter as part of an ambitious fundraising appeal.
Donations made before 9th January 2020 will be matched by the UK government up to £2 million, making gifts go twice as far.
---
Donors can also use a handy online calculator to work out how to donate the last hour of their pay for the year and do something extraordinary with their final hour of work in 2019.
Sightsavers works in more than 30 developing countries across Asia, Africa and the Middle East to prevent blindness, restore sight and advocate for social inclusion and equal rights for people with disabilities.
Aid Match means that with supporters help, Sightsavers can prevent avoidable blindness and save the sight of even more of the world's most vulnerable people.
Public donations will be used to support Sightsavers work wherever the need is greatest. The matched funds raised through UK Aid Match will support eye health projects in Uganda and Malawi.
UK aid funding has previously helped beneficiaries like Naheed Akhtar in Pakistan to receive life-changing cataract surgery.
As well as having cataracts, Naheed, 55, has diabetes, and is paralysed in the lower half of her body following a stroke.
She was reached through the disability-inclusive Right to Health programme, funded by UK aid, that aims to make sure the most marginalised groups are able to access health care services.
Before her cataract operation Naheed spoke very little and seemed detached and unhappy. Her loss of vision meant she was unable to see her family or earn a living.
Thanks to the surgery funded by UK aid Naheed has not only regained her sight, but also her self-esteem and independence. She said, "I can see my grandchildren again. I'm feeling very happy!"
Donations made before 9 January 2020 will go twice as far towards helping save the sight of some of the world's most vulnerable people.
Donate your last hour of pay to help some of the world's most vulnerable people, here: https://www.sightsavers.org