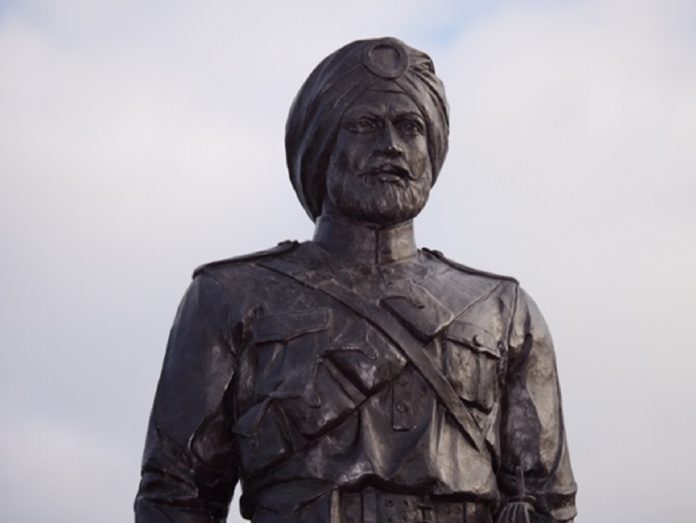 A statue of a Sikh soldier was unveiled in a West Yorkshire park to commemorate the thousands of Sikhs who fought and died in WWI and WWII.
The stunning six-foot-high bronze solider was revealed at Greenhead Park in Huddersfield last month.
---
The Sikh Soldier Organisation (SSO) with the support of the Army, the Royal British Legion and Kirklees Council commissioned the sculpture.
Costing £65,000 and taking almost ten years and over 500 meetings to eventuate, it was one man's vision to install some background of the sacrifices Indian soldiers made during World War I and World War II.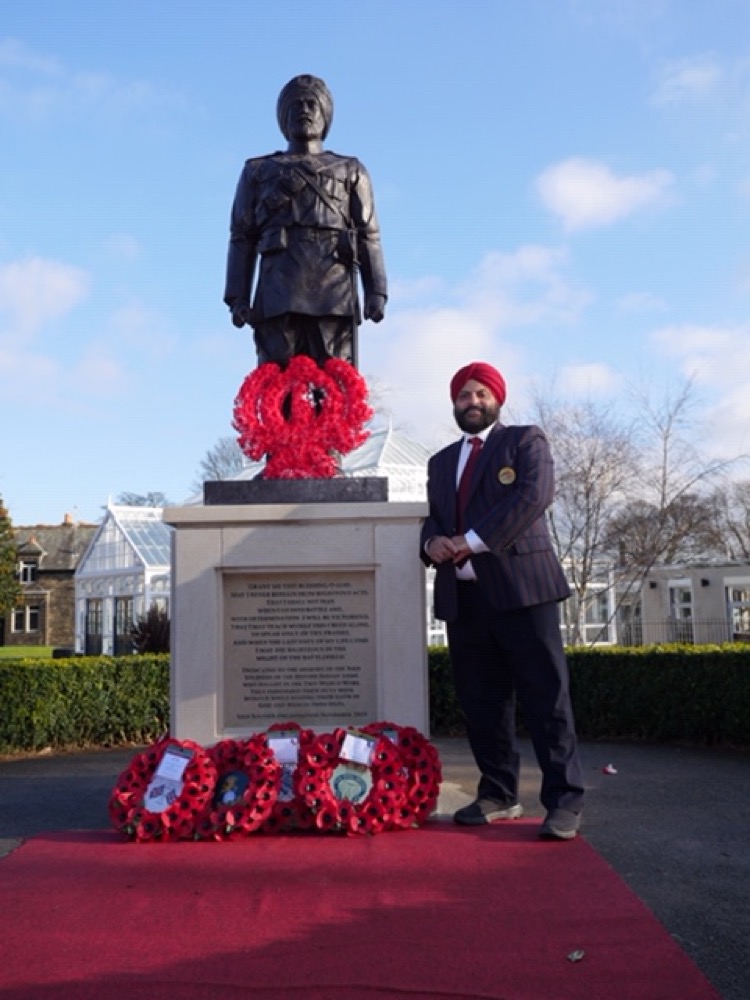 The journey began over a decade ago when Kalvinder Bhullar who would regularly attended Remembrance Day ceremonies to honour his grandfather's contribution to the World War.
Mr Bhullar says: "When attending the ceremonies, people would often give me sideway glances. Many times I was asked what I was doing there.
"I felt a monument in Yorkshire for our fallen brothers would assist people to understand that Indian troops gave their lives by fighting alongside British soldiers during the world wars."
Then began his journey to install a public monument to honour fallen Sikh soldiers.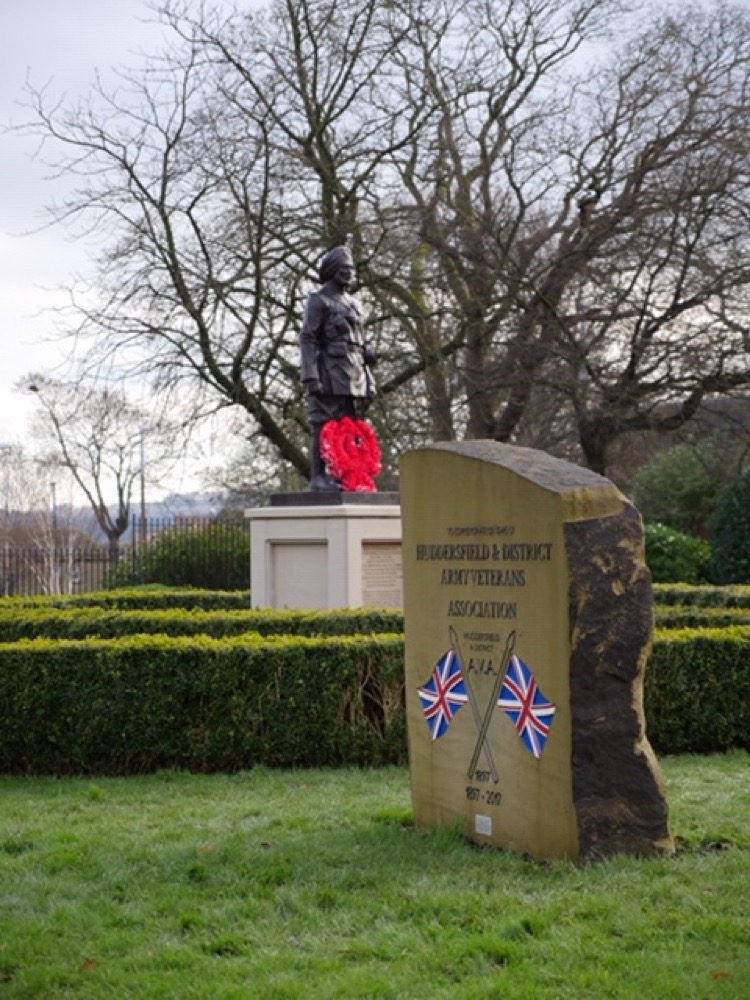 ""We've accomplished our mission to get the statue put in place. The support has been overwhelming.
"It is a stunning sculpture and an emotional piece.
"This statue not only signifies the sacrifices that Sikh soldiers made, but also those made by Muslim and Hindu soldiers too."
More than 89,000 Muslim and 83,000 Sikhs were killed and many more wounded during World War One and World War Two. In total, almost 1.5 million Muslim, Sikh and Hindu men from India volunteered to assist the Allied forces.
"Now on your leisurely walk through Greenhead Park, you may come across a six-foot statue of a Sikh soldier, and you may be wondering what this is doing in the centre of Huddersfield," he adds.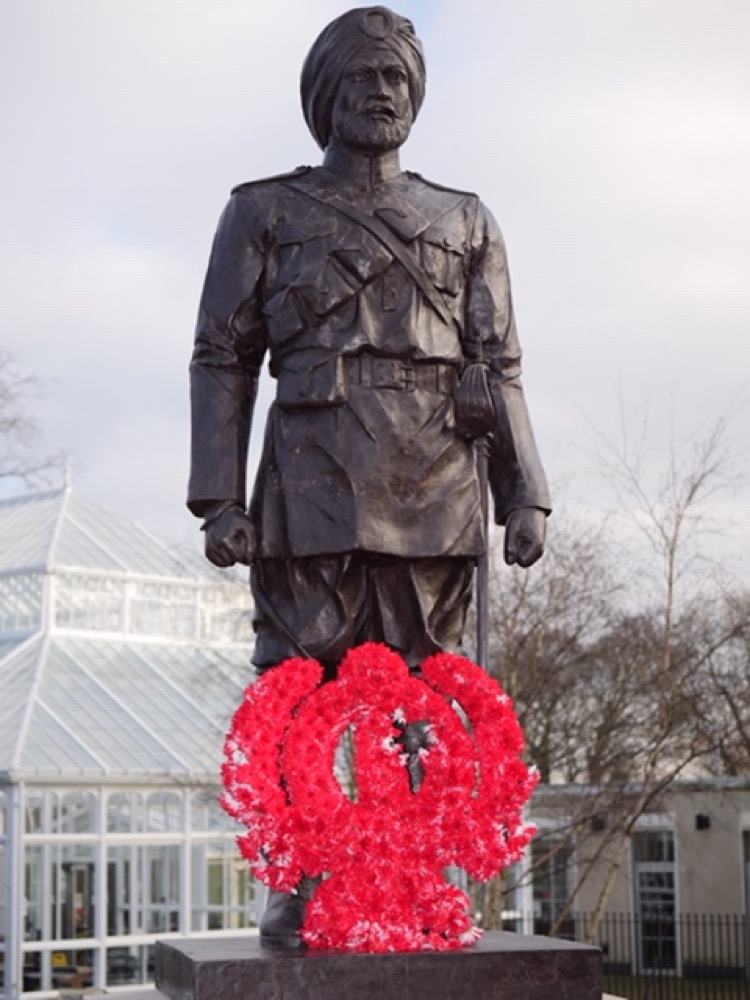 The £65,000 statue has been made possible only because of donations from public, and Mr Bhullar says that Huddersfield was chosen to display the monumental statue due to its "vibrant" Sikh community.
In the two World Wars Sikhs played prominent roles in the conflicts. The closest estimates report that 83,005 Sikhs gave their lives in the battlefields of the two World Wars, with 109,045 wounded in battle across the world