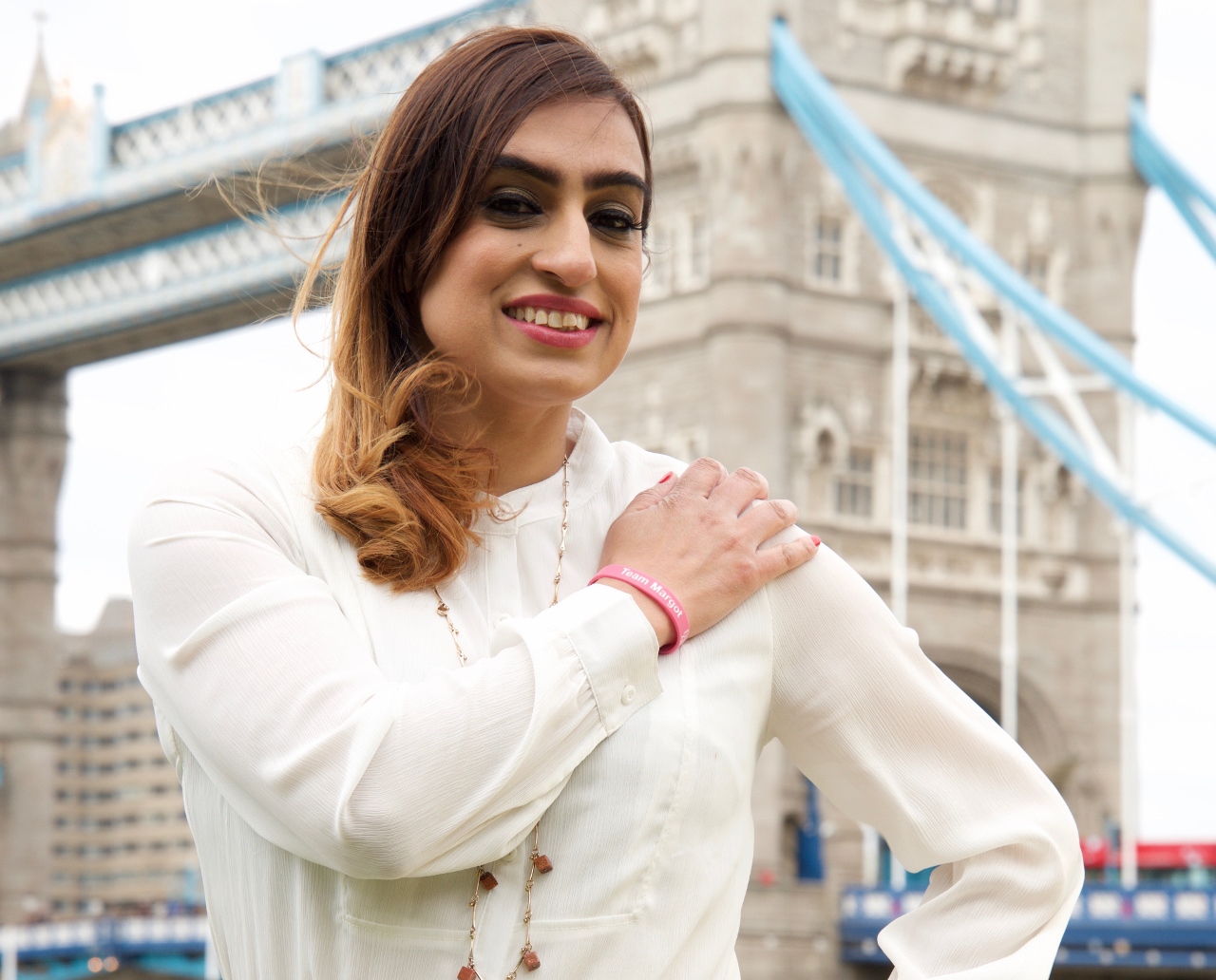 I'm getting in touch on behalf of Team Margot – a charity that campaigns for more people to join the worldwide registers as bone marrow/stem cell donors, particularly those from Black, Asian, minority ethnic backgrounds and those with mixed heritage.
Last week, 'The Power of One' opened to the public at London's City Hall until 24th November. It's a portrait photography exhibition and a working collaboration between Team Margot and City Hall's Peer Outreach Team – a group of 30 young Londoners aged 15-25 years old from diverse backgrounds and life experiences. The exhibition features portraits of peer outreach workers, patients, donors. One of those featured in the exhibition is 37-year-old Wolverhampton native, Rajbinder Kullar, who is a stem cell donor herself and available for interview. She can talk about her experience of being a stem cell donor and how because of Team Margot, she joined the register.
Of Punjabi Indian heritage, Raj signed up to the register in May 2014 and in October of the same year was called up to donate. She continues to encourage people from her own community, and from within her family of Punjabi heritage, to register as stem cell donors. Only 21% of those from a BAME background are able to find a perfect match, compared to 69% with white northern European heritage.