Dozens of people gathered outside Batley Grammar School in protest today after a teacher showed pupils derogatory caricatures of the Prophet Muhammad (pbuh) in a religious studies lesson.
The teacher in question has been suspended pending an independent formal investigation on why the "inappropriate" cartoon was part of an RS lesson.
Videos posted online show dozens of people standing outside the school on Thursday, with some demanding the teacher be sacked.
It's understood the image was used in a lesson at Batley Grammar School on Monday 22nd March, where almost three quarters of it's students are from an ethnic background.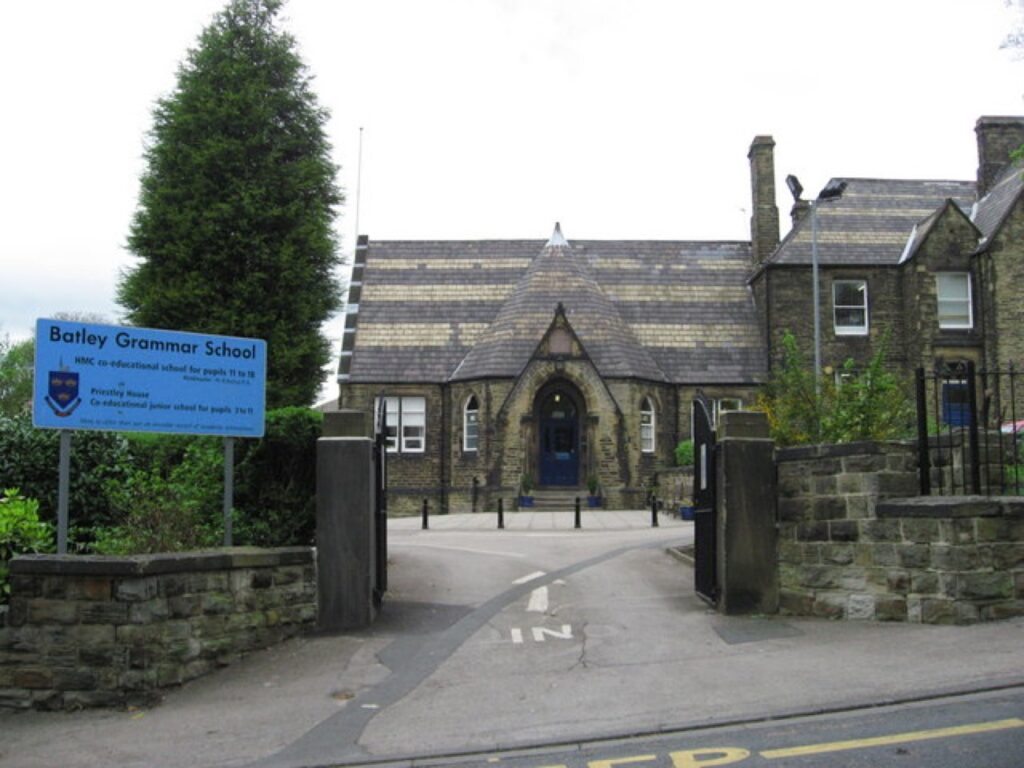 Head teacher Gary Kibble has apologised "unequivocally". He said the member of staff had "given their most sincere apologies" and been suspended pending an investigation.
"We have immediately withdrawn teaching on this part of the course and we are reviewing how we go forward with the support of all the communities represented in our school," he said.
"It is important for children to learn about faiths and beliefs, but this must be done in a sensitive way."
One of the protesters said the cartoon offended "the whole Muslim community".
Criticism
Some, from the Muslim community itself, have pointed out that the protests have been carried out in an unexempalary manner.
One person wrote: "A message for all those involved in the protests outside Batley Grammar School this morning… you put your community to shame! We are in a lockdown! Putting that aside the school is literally guarded by police! This is not what a peaceful protest should be!
"Kids as young as five-years-old were trying to enter the school gates in absolute dismay! Imagine the trauma some of these kids are now facing! Trying to explain to my child that the police are there to protect the school was not a conversation I had in mind this morning or ever!!!
"Absolutely despicable unruly inconsiderate behaviour! The people involved should be ashamed!
"Yes I agree that the school need to further address the misconduct of the teacher, however as parents or community members wanting to tackle these issues, there are legalities and processes one should adhere to, peacefully, respectfully and civilly."
"Allow fair investigation"
Meanwhile Imam Qari Asim MBE has said: "Protests outside of Batley Grammar school have caused alarm in communities. As an Imam, I sympathise with the parents and pupils because sadly, this is not the first time we have seen offensive images of Prophet Muhammad (pbuh) being used.
"Muslims love the Prophet more than themselves and so we must be mindful and sensitive to the deep pain and hurt it causes to the Muslim community worldwide.
"Like all communities, regardless of faith, Muslims respect freedom of speech but to safeguard pupils, educational practitioners have a responsibility to exercise better judgement for sensitive classroom content.
"While the details are still being confirmed the school has acted to safeguard children and this situation reminds us of the importance of embodying the spirit of mutual respect and tolerance.
"People have a right to express their concerns and hurt but protests can't always achieve what can be achieved through constructive dialogue. Fair investigation by the school, in consultation with the parents, should be allowed to take place. We do not want to fan the flames of Islamophobia and provoke hatred or division.
"I am urging everyone to continue to work together to ensure that no community is inappropriately targeted or portrayed. I am relieved that resources to speak about religion in the future will be better moderated in collaboration with teachers, parents and relevant education authorities."