Prince William and Kate, the Duke and Duchess of Cambridge, made a glamorous entrance in Pakistan on Monday 14th October as they arrived for the start of their five-day official royal tour.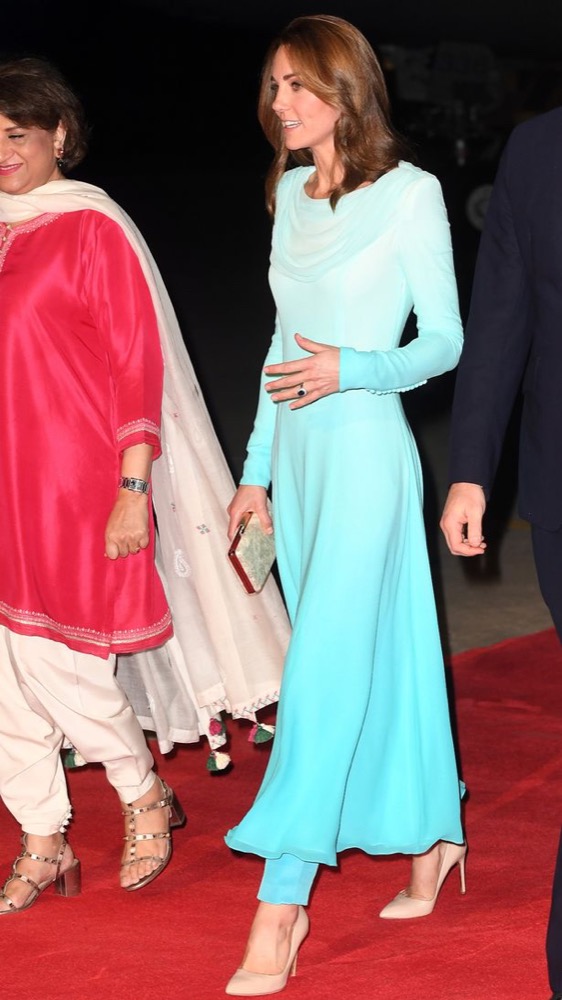 William and Kate, both 37, want to highlight the close cultural ties between the two countries as more than 1.5 million people in Britain have Pakistani heritage.
The visit is all the more important as it's the first time royals have visited the country since Prince Charles and Camilla in 2006.
With Brexit looming, it comes as London hopes to bolster its international relationships, while Islamabad is keen to promote itself as a tourist destination.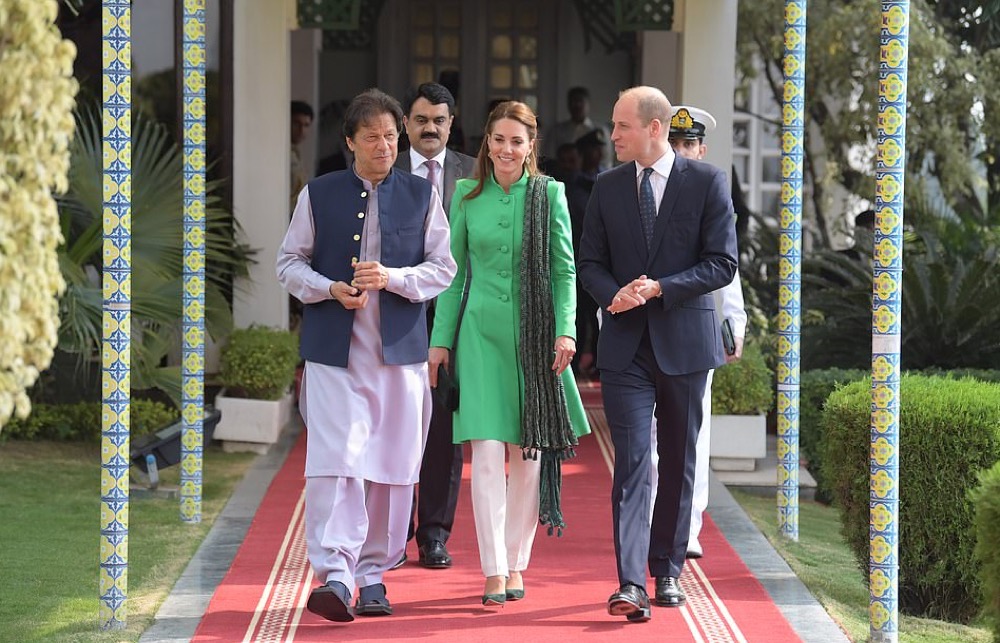 According to their official royal statement, the visit will pay respect to the historical relationship between Britain and Pakistan. It will largely focus on showcasing Pakistan as it is today – "a dynamic, aspirational and forward-looking nation".
As their first full day of a royal tour of Pakistan began on Tuesday 15th October, the Duke and Duchess of Cambridge began by going back to school, helping children set leopard camera traps and heard fond memories of Diana, Princess of Wales.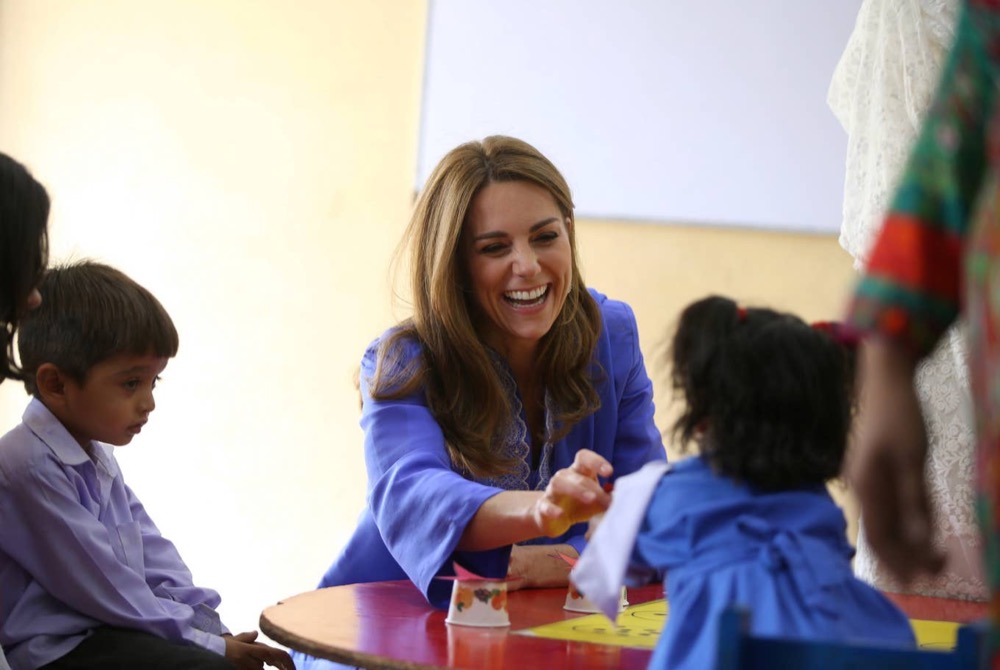 The royal couple also visited and quizzed girls at the city's well-known ICG school in Islamabad about their ambitions for the future.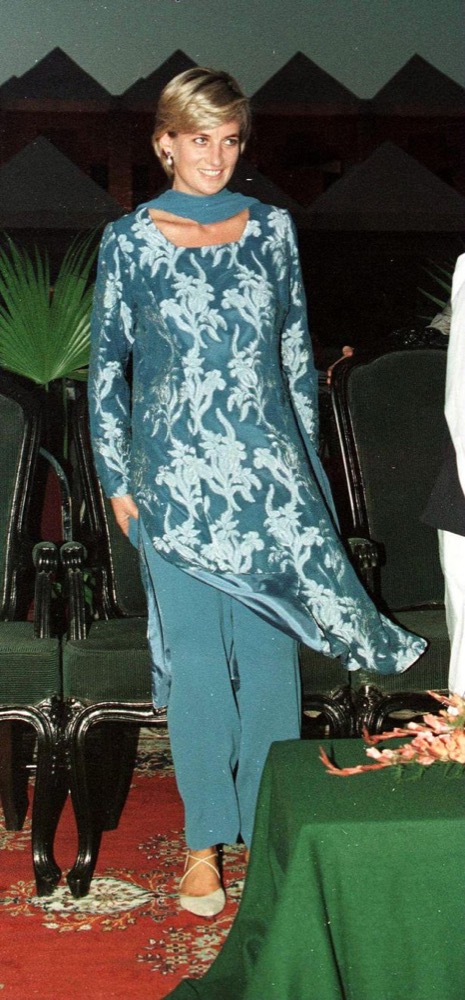 Sitting in the classroom with a group of teenagers, Prince William – who will, of course, be king one day – was asked what he had wanted to do when he was younger after Aima, 14, told him that she wanted to be a brain surgeon.
"Actually I changed a lot as I got older but I always wanted to learn to fly. I was flying for a while a actually. I love flying, I feel very free [and) I like learning a skill, I enjoy that. I can relate the science of what you do," he said.
The same student also told the prince that the girls were 'big fans of your mother'.
Prince William gave a broad, slightly wistful, smile and said: "You were, really? Oh that's very sweet of you. I was a big fan of my mother too.
"She came here three times. I was very small. This is my first time and it is vey nice to be here and meet you all."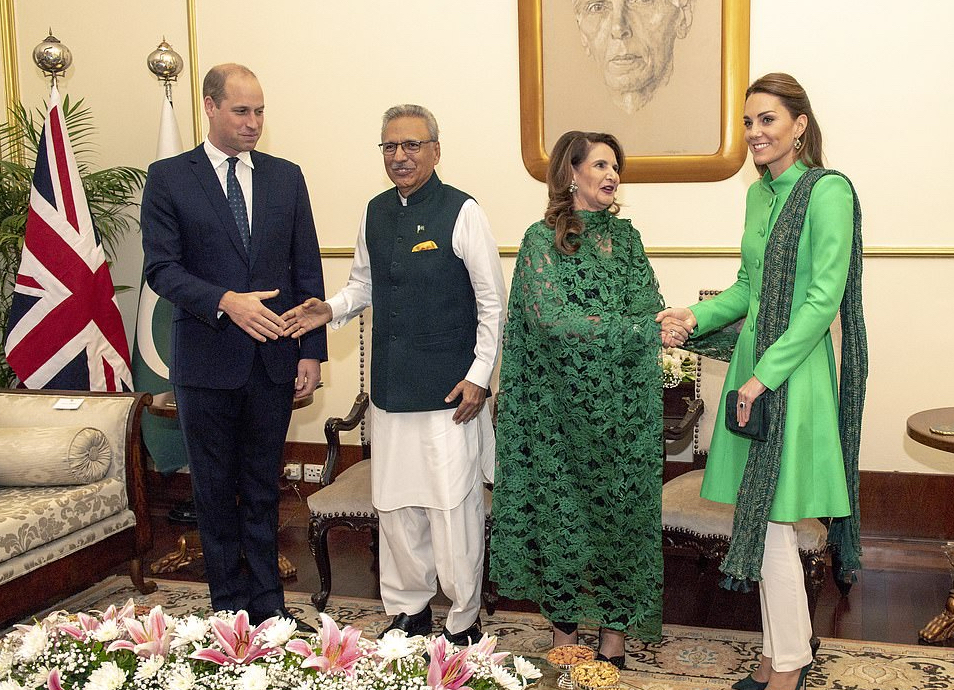 A huge security operation involving 1,000 police officers will be on hand throughout the five-day visit.
Throughout their visit The Duke and Duchess will tour the country to see the dynamic, aspirational and modern Pakistan. From the modern leafy capital Islamabad, to the vibrant city of Lahore, the mountainous countryside in the North, and the rugged border regions to the West, the visit will span over 1000km, and will take in Pakistan's rich culture, its diverse communities, and its beautiful landscapes.
TRH's programme will include visiting projects which empower young people, and communities that are rapidly responding and adapting to the effects of climate change.
Over the course of the visit, TRH will meet a wide variety of people, including children and young people, leaders from government, faiths leaders, business and the charity sector, inspiring conservationists, and well-known cultural figures and sporting stars.
The UK's links with Pakistan are extensive, and TRH are looking forward to building a lasting friendship with the people of Pakistan.