"The international language of food unites us all…"
Street Lane in Leeds is renowned somewhat as a food haunt, nestling a delightful array of eateries, and entices an eclectic mix of people from the every-day hard-working types to those who enjoy more of a celebrity status.
Passionate foodies Nadim Hanif and wife Andleeb, who come from families that take immense pride in their traditional culinary skills, decided to embrace the challenge of creating a boutique restaurant with food that reflects the taste of what they love.
Both come from a strong family heritage of traditional Punjabi home cooking. Their mothers – Zahida and Yasmin – are renowned for the feasts they so beautifully prepare for family and friends.
The dishes on the menu, other than the Korma which was created for British Army personnel during their rule in India, will be found cooking away regularly in Zahida and Yasmin's kitchens.
"As a childhood dream, my passion evolved from working part-time during school holidays," explains Nadim.
"I started off as a tea boy at the very first Indian restaurant (in the 80s) on Street Lane, and then worked my way up to a managers position over an eight-year span."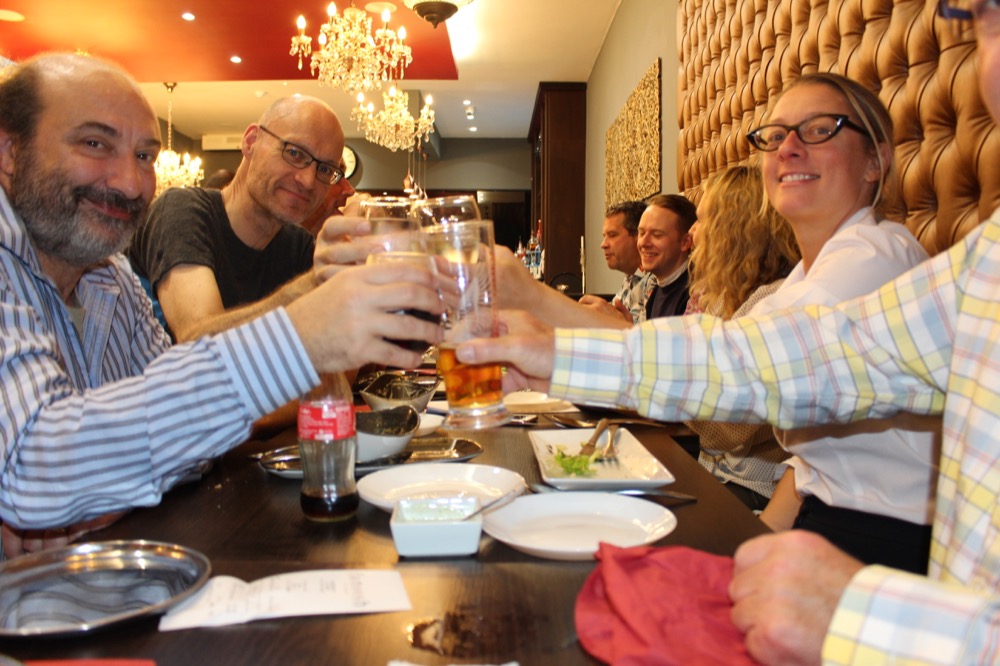 "I was completely fascinated with the hospitality aspect of the business.
"I was enthralled by customers choosing to celebrate their special days at the restaurant (such as birthdays and anniversaries). I thought that was an incredibly special honour."
However Nadim's desire to open his own restaurant took a back seat after an opportunity to work at Yorkshire Post presented itself. He decided to pursue a career in media.
Then he found the perfect business partner.
"I met my wife in a waiting room some years ago.
"We had both been shortlisted for a job at a leading Yorkshire-based radio station. We got talking and as they say, the rest is history.
"I ended up having a successful career along with my wife Andleeb in marketing and publishing.
"In our media jobs, we've interview Bollywood A listers, met with influencers, rubbed shoulders with politicians, sports people, TV celebrates and what not. In fact my wife has even been involved with Round Tables at Downing Street on matters of diversity and community cohesion.
"But whilst all this was going on, the dream of owning and running my own eatery still lingered.
"When the opportunity came to take up this site on Street Lane, the area which I'm local to, my dream eventually looked like a possibility.
"Now I'm thrilled to bring back fine quality Indian cuisine to the area with Fanoosh."
Andleeb, despite her full-on schedule as the Managing Editor for their media business, has always had a definitive stance on cooking for her family.
Taught "the only way how from my mother" as as she says, she only ever uses premium ingredients, home-ground spices, and is quite the connoisseur in her kitchen at home.
Working with already accomplished chefs, she ensures that food presented to diners from the Fanoosh kitchen is what she'd proudly lay out on her own dining table.
"Having been involved as marketing consultants to many restaurateurs across Yorkshire, our realisation to create a restaurant serving high-quality food was even more inevitable.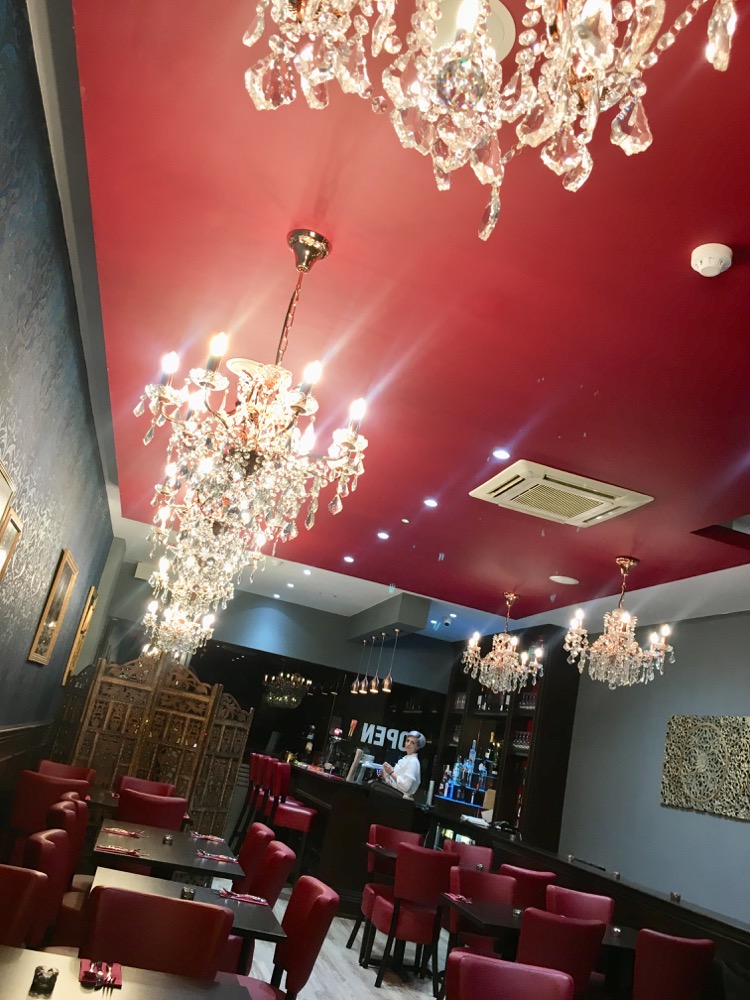 "Often in other [Indian/Pakistani] restaurants, we found that over-dressed menus and fancy-named items just didn't cut it for us.
"We just wanted to create a lovely setting to dine in with utterly delicious Punjabi food – from across both borders of the sub-continent.
"So as a couple that has a passion for food and quality dining, we desired to create a warm, luxurious ambient setting resonating a maharaja's dining room and present food fit for a king.
"When Nadim set his heart on the site in Street Lane, we thought it was a quick fixer-upper. But boy were we wrong!
"When renovating, we ended up stripping back to bare brick. We made structural enhancements, redid all electrical wiring, rigged larger gas pipes sufficient for our kitchen tandoors and burners.
"Then the main dining room theme developed from the Versace wall coverings and dark wood panels – it simply demanded chandeliers. So, I decided that each table would have its own crystal ball.
"The end look has been highly commended on by almost everyone who steps into our little boutique dining room.
"To think we created this look and feel successfully without an interior designer, is even more delicious to our senses," she smiles proudly.
And it seems that Andleeb has had more to overcome than cooking and putting editorial copy together.
Being someone resilient to defeat, she says her husband support is an empowering force with her ongoing "mambo with Menieres Syndrome".
"Since my early 30's I've had progressive hearing loss, as a result of which I permanently live with aggressive tinnitus. I'm completely deaf in one ear now.
"But the demands of running a restaurant and career in journalism and balancing mum duties with my condition can be challenging," she explains.
"But I'm not one who'll be told what she can and can't do – trust me – my husband knows all about that!" she laughs.
"I refuse to live my life in the shadows – I've got too much at stake.
"The reward for us both, is when people turn around and appreciate the work that we do, both in the restaurant and the media company."
Fanoosh restaurant is open 7 days a week from 5:30pm, and now offers a food takeaway delivery service. For all reservations and enquiries call 0113 266 2682 during opening hours, or on the out of hours mobile number: 07519090000