Crumbling palaces, echoing pillared halls, mesmerising carving and dreams in stone are the inspiration for this, Natasha Kumar's latest show at Railings Gallery, an exhibition of unique works on paper that captures the essence of Indian architecture.
---
ADVERT: Want a true taste of the Punjab? Visit 'Fanoosh' on Street Lane, Leeds
---
Quarter Kashmiri and quarter Afghani on her father's side, distilled Derbyshire on her mother's, the sub-continent is in her artistic genes.
Her work captures the spaces and elements she seeks out on her journeys around North India.
The sense of place, rich emotion and meaning that she finds, Natasha brings back to us conveyed through rich colours, intricate design, subtle and evocative textures. Always with a twist that makes her work unique, and exciting.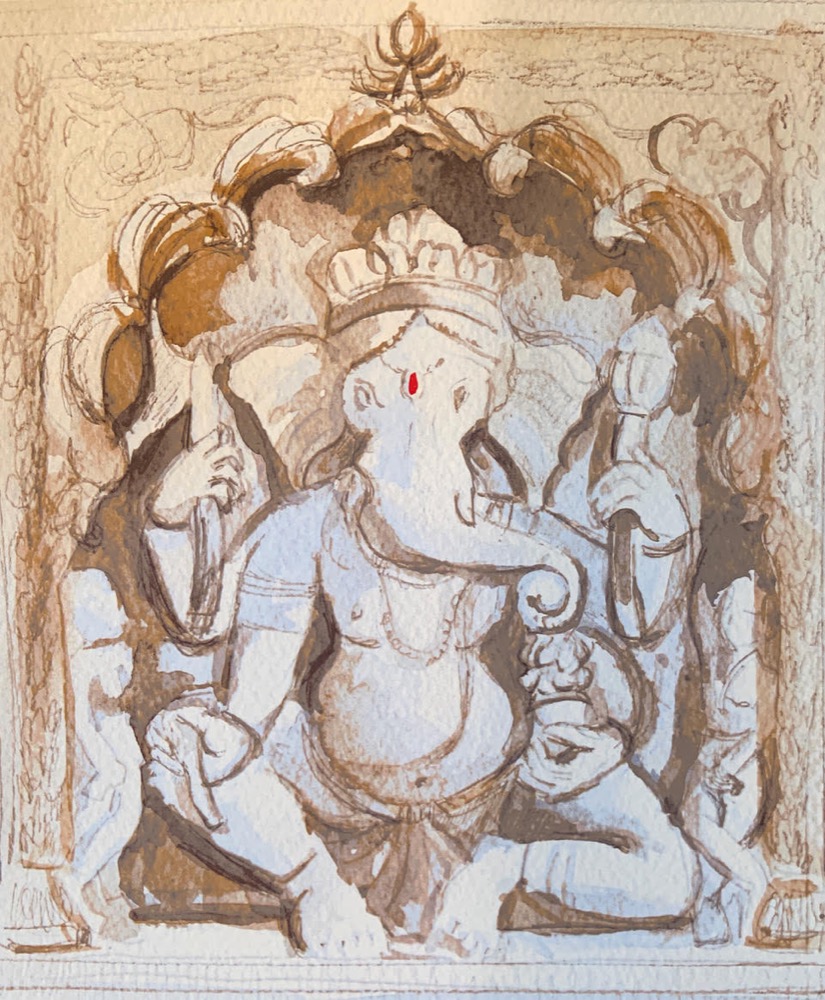 In that spirit, and with Diwali approaching, is Ganesha, gazing from his stone step-well niche. Ever ready to assist us on our own journeys of fortune and success, he carries his symbolic implements in hand: the broken tusk to write the Vedas; the goad to check and guide; the mace to strike obstacles. And a bowl of ladoos, sweet blessings.
The patina of ancient stonework and colours of Rajasthan in the Carved Jali series take us to the echoing, eerie spaces of Bundi Palace.
In the Choti Jali series bright sunlight pierces the private windows of the women's quarters. The abstract and the actual come together to vivid effect in the Rasa Collection, Natasha's own meditation on that quintessential North Indian motif, the chhatri.
Natasha Kumar's first show was at the age of 17, the Royal Academy Summer Exhibition. Since then via London galleries and art fairs, exhibitions at the Royal Geographical Society and a 5-month solo show at the Southbank, she has acquired an extensive following among discerning collectors in the UK and worldwide.
Last year Soho House bought her work for its latest premises in Mumbai, and she was won the Rise Arts International Screen-printing Award, judged by Harland Miller.
In her work it emerges as a riotous collision of colour and character, a sense of place and people and palace. Not a Taj Mahal in sight.
Eloquent Spaces at Railings Gallery in London will run from 7th – 31st October 2019.