A 23-old man who left his glamorous role as a film production manager to join his grandfather's business, says that carrying on his family's legacy was the reason behind his career switch.
Danny Riyat is the new tech whizz at JR Autobodies in Harehills Lane, Leeds, and is at the helm of thrusting the MOT and bodyshop specialists 35-year-old strong reputation into the new era.
---
ADVERT: Want a taste of true Punjab food? Visit 'Fanoosh' on Street Lane, Leeds

---
JR Autobodies has been providing MOTs and bodywork repairs for car owners and drivers across the region, and is one of the country's most renowned independent garages.
It was in 1982 that brothers, Ajmare and Jasmer Riyat, first set up the business with their father after realising the need to provide quality MOT services in Leeds. Today their onsite MOT point is classed as 'green light', a standard mostly only achieved by leading main dealer workshops.
Today JR Autobodies is Yorkshire's largest independent body shop and MOT Centre, boasting a huge 11,000sqft of workshop space.
Danny explains why he moved over to work with his grandad Ajmare: "After studying Business at college I was lucky to get a job as a Production Assistant in one of the largest film production companies in Manchester.
"I learnt loads about business and also how to look after clients. I worked on some amazing film shoots for Manchester United and Man City, but after spending four years working for Mob Film, I realised I wanted to join the family business.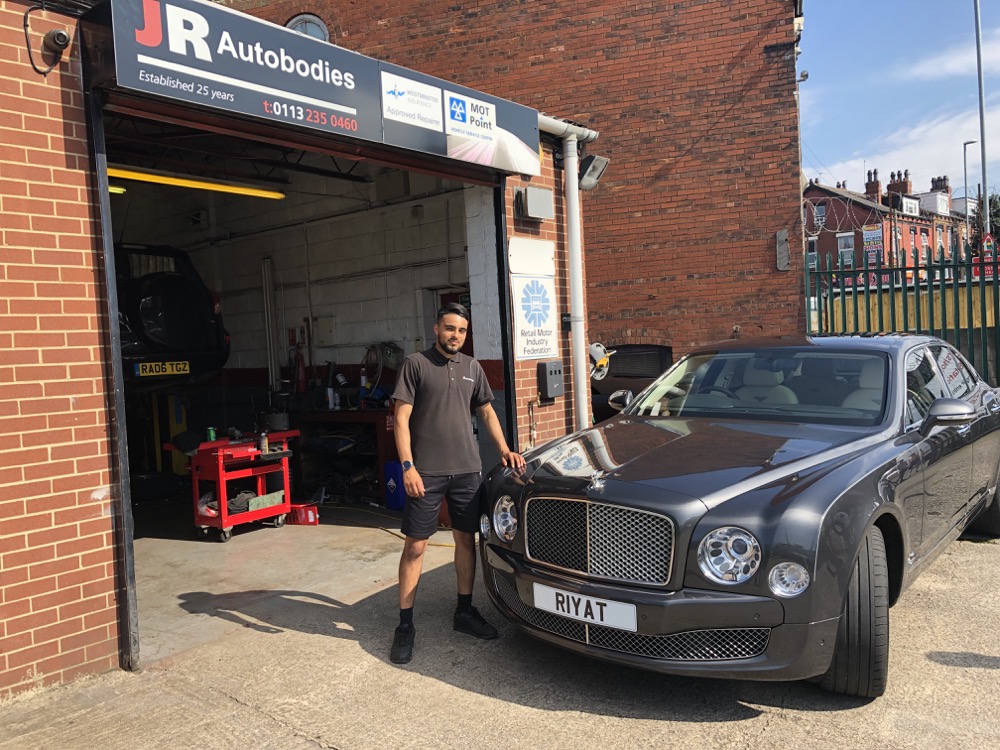 "I had learnt so much about business as a child, and was keen to plug my technical that knowledge into JR Autobodies. Thanks to my grandad, I also have an inherent love for cars and mechanics.
"Carrying on the family legacy and working for my grandad and uncles – Panda and Raj were also massive drivers for me joining the business. We're a very close family, and family really matters to me.
"I absolutely love my grandads work ethic, and best of all his hard work is so widely-appreciated by his customers – I love the fact that over the years he has gained lots of respect. I only hope that one day I will be respected as much as him.
"He has made me work hard, no favours and no slacking – I am at work before him every day to open up – I know it's important that I learn everything he knows."
Since joining JR Autobodies, Danny has helped improve the booking system and phone systems along with some other core admin processes in the office.
"I'm well placed to help the business do more online and in the digital space," adds Danny.
"In the meantime I am learning everything I can as well as delivering the best possible service to our customers."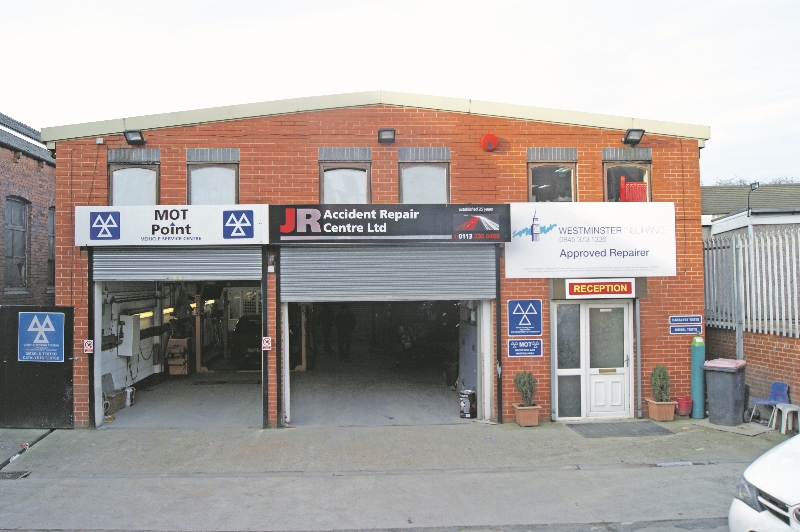 The team at JR Autobodies take pride in everything they do. When you have a reputation in the community like theirs, they say "standards can never slip".
Meanwhile, a team of engineers and mechanics can provide any bodywork refinish job needed, with the highest quality re-sprays and vehicle jigging service available at the most competitive prices.
Whether it's refinishing your paintwork back to the new factory finish or making your car stand out from the crowd, with limitless custom designs and colours it's all possible at JR Autobodies.
They state they guarantee to bring your car back to the original factory finish which very few can achieve. For all insurance work booked in, a free courtesy car is also provided by the garage when required to ensure minimum disruption to your daily routine. Likewise, if an accident is not your fault, a like-for-like vehicle will also be provided for the duration of your repair
JR Autobodies, 173 Harehills Lane, Leeds, LS8 3QE T: 0113 235 0460
---
ADVERT: Want a taste of true Punjab food? Visit 'Fanoosh' on Street Lane, Leeds