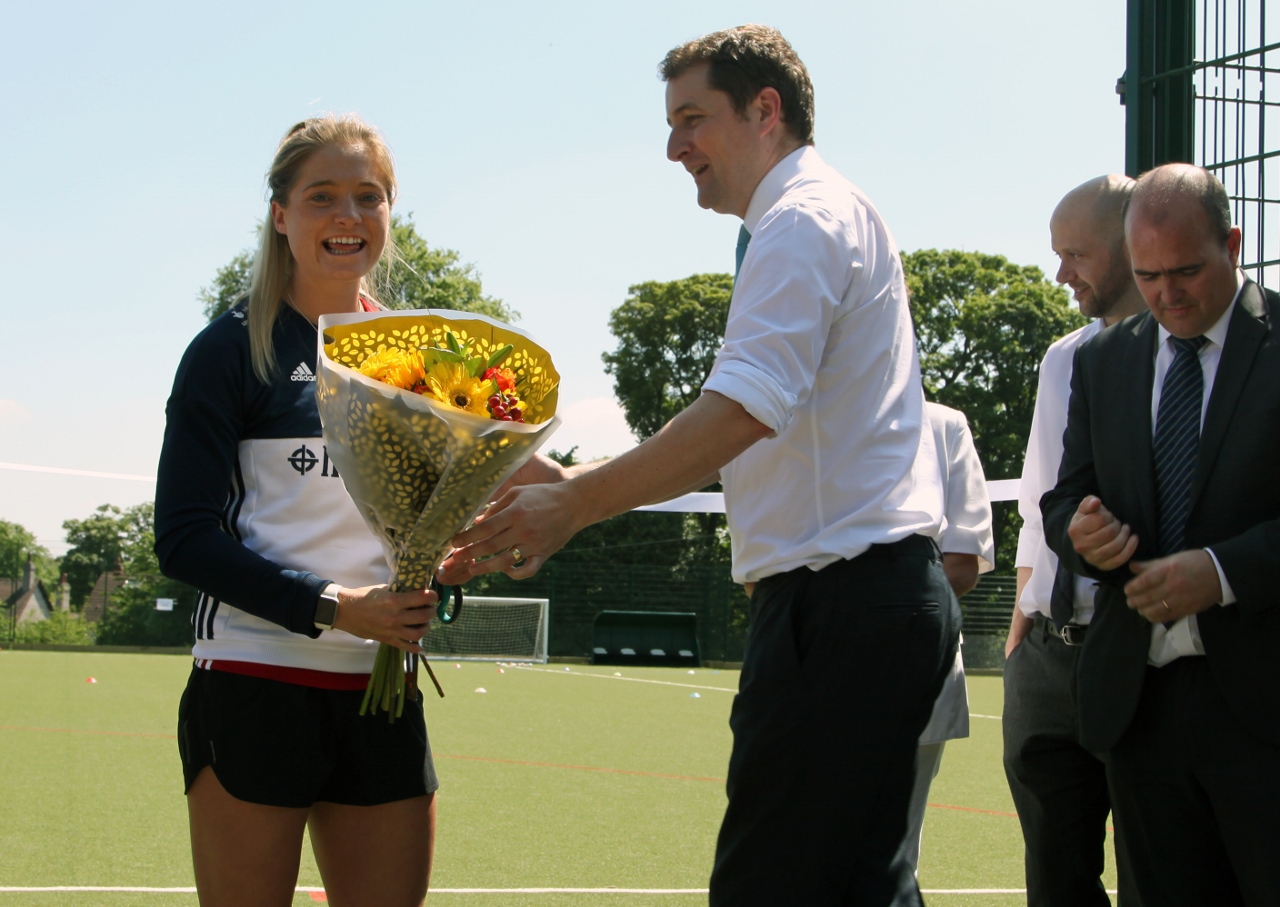 Great Britain and England hockey star Suzy Perry opened a new all-weather sports pitch at a Leeds school.
The superb community facility at Roundhay School offers one full size hockey pitch, three five a-side football pitches and two smaller-scale hockey areas.
School Governors, contractors, Year 7 students and 90 pupils from local primary schools watched as Suzy declared the facility open.
Headteacher Matthew Partington said the facility had been made possible thanks to a substantial investment by Leeds City Council. It was completed on schedule and involved Nottssport Limited, Interserve Construction and Cleveland Land Services Limited.
"We were delighted Suzy was able to spare the time in her busy schedule to open this superb facility," Mr Partington said. "I would like to thank everyone involved. It has already made a huge difference.
"The development has significantly improved the teaching facilities, our ability to offer additional extra-curricular activities and the delivery of the curriculum for Physical Education at Roundhay School."
Previously, students travelled more than five miles to play hockey.
Residents will benefit as it will be made available for community use.
Teacher of Physical Education, Rachelle Le Bourdon, also thanked Suzy.
"The pitch has transformed our curriculum and had a huge impact on the participation in extra-curricular activities," she said.
The facility will give the school another area to offer alternative activities and resources to accommodate the needs of its growing number of pupils, said Mr Partington.